Ex-'LPBW' Star Jacob Roloff Just Threw Shade at Jeremy Roloff Once Again on Instagram: 'Protect Your Intellect'
While most of the drama on Little People, Big World comes from Matt and Amy Roloff, we can't forget about their kids. Jacob and Jeremy Roloff both left the show a few years back. And it seems the brothers don't get along.
After multiple public feuds online, it seems Jacob is throwing shade at his older brother once again due to their political differences. Here's what's going on.
'Little People, Big World' star Jacob Roloff slammed Jeremy Roloff on social media
RELATED: 'LPBW': Fans Think Jacob Roloff Is Throwing Major Shade at Jeremy and Audrey Roloff With a Photo of His Van
Jacob has made it known he's quite liberal, and he might be the most left-leaning of all the Roloffs. As for Jeremy, he and his wife, Audrey Roloff, appear to support the right when it comes to politics. And this has caused a lot of strife between Jacob and Jeremy.
Back in June 2020, Jacob gave his first indication via Twitter that he's ashamed of some of his family members. "I, too, am embarrassed to be related to Trump voters," he wrote. And Jeremy's posted a number of inflammatory remarks to his Instagram story about how "social justice warriors" are getting out of hand.
Finally, in September 2020, Jacob took to his Instagram story to condemn Jeremy personally. "Mannnnnnny many people message me re: my brother and his posts," Jacob posted. "I (try to) speak to him often, and especially when it is overt disinformation. Like today. I wish it wasn't so! But it is." Jacob concluded the post by suggesting his fans don't follow Jeremy anymore.
Jacob just threw more shade at Jeremy via Instagram over politics
It looks like the feud between Jacob and Jeremy isn't over. After the election results concluded that Joe Biden was the president-elect, Jacob took to his Instagram story to slam Jeremy once again.
Reddit users noted Jacob posted a screenshot from reporter Ryan J. Reilly of a social media account that explained how Trump believes voter fraud is the reason he lost. "Millions of Americans are primed to believe him," Reilly posted. To that, Jacob added his own text.
"My brother is one of these millions, and your brother, mother, sister, father, grandsomething probably is too," Jacob wrote over the screenshot. "Protect your intellect."
Jacob didn't stop there. The Scottish Sun notes he added another text post to his Instagram story that stated, "If you're on the Right I genuinely feel sorry if you think this election is going to be overturned. Q has melted your brain." It's safe to wonder if Jacob posted this in reference to Jeremy as well.
Jacob also shamed Jeremy's wife, Audrey Roloff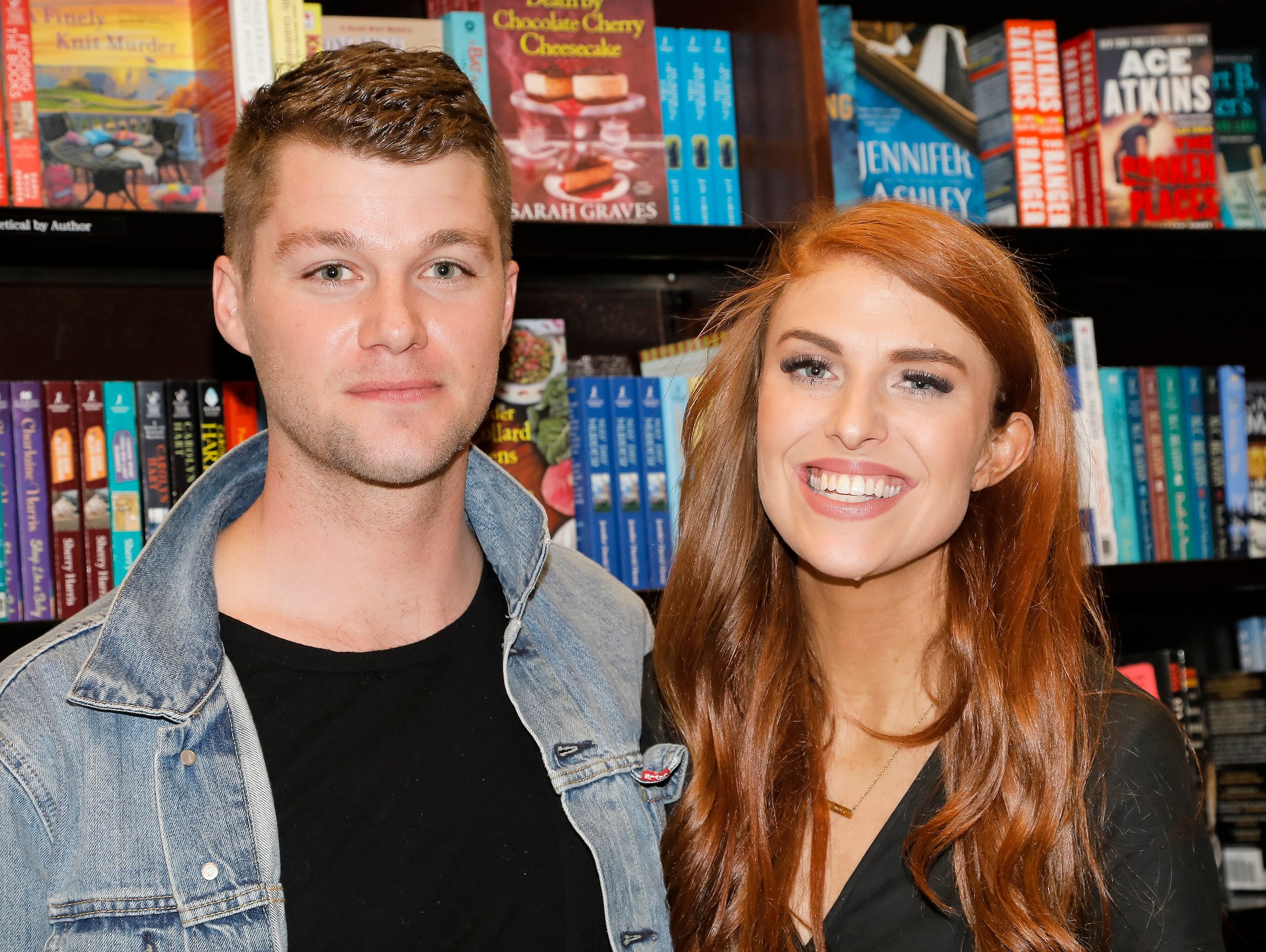 While Jacob's coming for Jeremy's views, we can't forget that he's also gotten into it with Audrey. Back in the summer of 2020, Audrey posted a video about everyone coming together in the wake of the Black Lives Matter movement picking up steam. And Jacob publicly condemned the video she shared.
"Things like this are very, very bad," Jacob responded. "White people with moneyed cameras and moneyed families using black music, black message, black faces, to spread police propaganda and white Christian voices while contributing nothing to the movement, no call to donation, no call to action; only empty gestures and fancy platitudes."
After that, Audrey posted a photo of the sky to her Instagram story along with the words, "weathering a shame storm."
We're not sure if Audrey and Jacob ever hashed out their beef privately, but given everything that's occurred online between the two of them and Jeremy, it's safe to say they're probably not doing much talking.
Check out Showbiz Cheat Sheet on Facebook!