Ex-'LPBW' Star Jacob Roloff Put Audrey Roloff on Blast: 'This Is Police Propaganda'
While Little People, Big World used to feature the Roloffs as one big, happy family, there are clear divisions now. Not only are Matt and Amy Roloff divorced, but most of their kids have stepped out of the spotlight, too. And it's Jacob Roloff who made the biggest splash when he chose to walk away from the show.
Now, it looks like Jacob is putting his sister-in-law on blast. Past reports claimed Jacob and Jeremy Roloff's wife, Audrey, didn't get along — and it seems her "Black Lives Matter" support seems quite vapid in Jacob's eyes. Here's what he called out and how Audrey reportedly responded.
Jacob Roloff just called out his conservative family members on Twitter
RELATED: 'LPBW': Jeremy Roloff's Wife, Audrey, Seems to Be Closer With Jacob Roloff Than Ever Before
Related post url: 
Jacob Roloff's known for telling it like it is, and he's been the black sheep of the family for years. When he first left LPBW, he made it known via Instagram that he didn't want anything to do with the show ever again, as it turned his family into "characters" of their true selves. Now, he's standing firmly with the "Black Lives Matter" movement after the death of George Floyd. And he's also not afraid to call out his conservative family members who support Donald Trump as the president.
"I, too, am embarrassed to be related to Trump voters," he tweeted on June 1.
While Jacob didn't call out anyone specific, he may be referring to Jeremy and Audrey. The two have made it known they have conservative viewpoints, as they've also said they don't support same-sex marriage. And many have called the couple out in the past for their views.
Audrey Roloff shared a video that Jacob called 'police propaganda'
It looks like Audrey's in trouble with Jacob now. Also on June 1, Audrey posted a blackout image to her Instagram to stand in solidarity with "Black Lives Matter." And The Sun reports Audrey also posted a video about unity to her Instagram Story that was originally shared by her brother. Unfortunately, this is what set Jacob off.
"Things like this are very, very bad," Jacob noted after he shared the post to his own Instagram Story. "White people with moneyed cameras and moneyed families using black music, black message, black faces, to spread police propaganda and white Christian voices while contributing nothing to the movement, no call to donation, no call to action; only empty gestures and fancy platitudes." He then ended the post with, "This is not activism."
The publication also noted Jacob took to Audrey's brother's Instagram to share his thoughts there.
"This is police propaganda ignoring the fact that in several of the clips, hours later the same police were tear gassing protesters and suited in riot gear. The SAME cities where they get kudos for kneeling," he started. "We should be sharing videos from black perspectives, not white videos of white perspectives with black music!"
Audrey posted to her Instagram Story about 'weathering a shame storm' afterward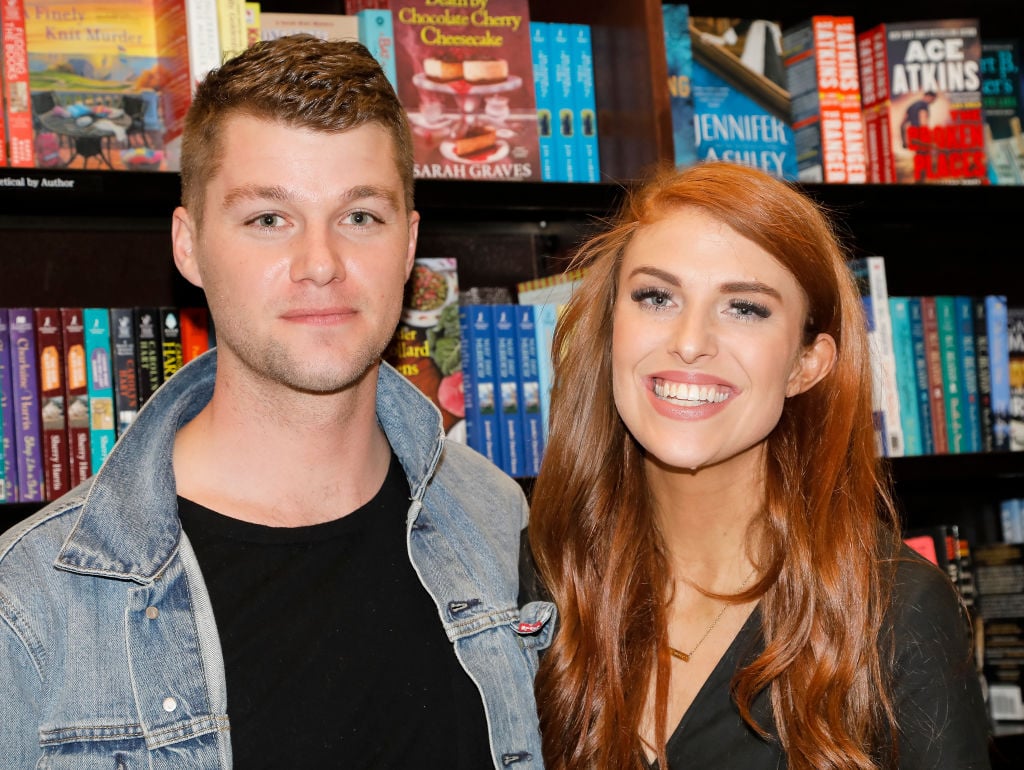 It looks like Audrey was paying attention to what Jacob posted. Soon after Jacob's call-out on her brother's post and what he wrote on his own Instagram Story, The Sun reports Audrey posted a photo of the sky along with palm trees and the caption, "weathering a shame storm."
Not only that, but Jacob added another post to his Instagram Story that seems related to the feud. "Accountability feels like an attack when you're not ready to acknowledge how your behavior harms others," he wrote.
We have yet to see any more "Black Lives Matter" attempts from Audrey. But Jacob is still offering resources to his followers to advance the movement and help black lives across the U.S. Perhaps these two are having private conversations outside of the social media realm regarding current happenings, and that's how they'll deal with their differences moving forward. We'll have to wait and see.
Check out Showbiz Cheat Sheet on Facebook!