'Ex on the Beach' Season 5 Cast Reportedly Includes 'Big Brother' and 'Love Island' Favorites
'Ex on the Beach' season 5 reportedly includes favorites from 'Big Brother' and 'Love Island.'
[SPOILER ALERT: Spoilers ahead for Ex on the Beach.]
The singles and exes for another season of reality dating experiment Ex on the Beach have reportedly already been picked. According to the known spoiler page, GamerVev, popular Big Brother and Love Island stars round out the season five cast.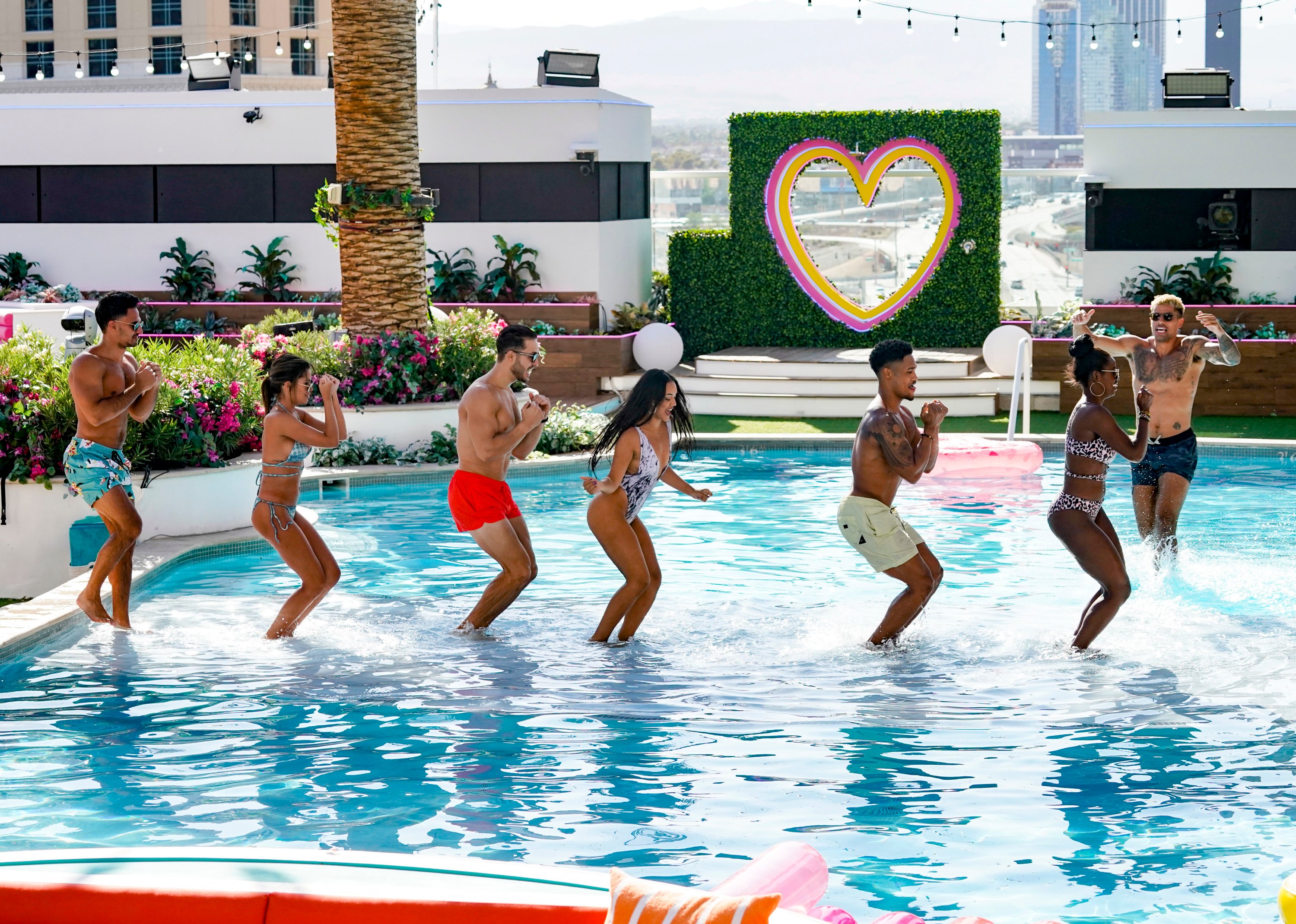 Da'Vonne Rogers, Jamar Lee, and Minh Ly Nguyen-Cao – 'Big Brother'
Well-known Big Brother star Da'Vonne Rogers initially appeared on season 17. Even though she went home reasonably early, her popularity on social media led to two more stints on the show.
She most recently appeared in BB22, where she walked away as America's Favorite Player. She's also competed in two seasons of The Challenge.
While many fans thought Jamar Lee is a part of the cast as her ex, she explicitly stated they weren't a thing during a Feb. 2021 Instagram Live.
Lee had a brief but memorable appearance on Canada's Big Brother season 8 as he became the first houseguest removed from the game due to "threatening" another castmate.
Before his ejection, he had a short-lived showmance with Minh Ly Nguyen-Cao. She has since claimed the two had more of a "beefmance."
Derynn Paige and Ricky 'Pretty Ricky' Rogers – 'Double Shot at Love'
The "crazy cat lady" Derynn Paige debuted on Jersey Shore's Vinny Guadagnino and Pauly D Delvecchio's dating series, the rebooted Double Shot at Love.
Even though she confused the bachelors by talking to plants the first night, Derynn won Pauly D over, who dated her until finale night when he infamously chose to "roll solo."
She returned for season 2 to work in Las Vegas club Drai's alongside several other castmates. There, she met Chippendale dancer Ricky "Pretty Ricky" Rogers, and they began a relationship before she left the city.
The reality star later revealed the couple had broken up during the reunion, where she implied she didn't know what happened.
Mike Mulderrig and Arisce Wanzer – 'Lohan Beach Club'
Bartender from West Hollywood Mike Mulderrig appeared on Lindsay Lohan's Beach Club to become an ambassador for the actor's brand.
Throughout the course of the show, he opened up about accepting his sexuality and became one of the most likable castmates.
However, the ambassador went too far while entertaining Geordie Shore stars, resulting in his firing. Following his time on the show, the reality star launched a podcast where he interviewed model Arisce Wanzer a couple of times.
Their romantic relationship history is unclear, but both are reported to appear in the upcoming season of Ex on the Beach. 
Caro Viee, Ray Gantt, and Kyra Green – 'Love Island' season 1
Initially coupled with Cashel Bartell, Kyra Green entered the villa shortly later and "stole" him from Caro Viee. The latter went on to partner with someone else, and Ray Gantt joined the group during Day 15.
They paired up over a week later and spent the night together in the Hideaway. On Day 30, the two advanced to the finals but didn't win.
Regardless, they continued a long-distance relationship and spent holidays together before splitting. The two were supposed to compete in The Amazing Race 33, but the COVID-19 pandemic stopped filming.
In a July 2020 YouTube video, she explained they broke up because she felt he wasn't committed. Although Green had an attraction toward another contestant, she ended up with Jered Youngblood, and they failed to make it to the finals.
Bartell flew back to spend time with her on the island and could return for Ex on the Beach as her former flame.
Bryce Hirschberg, Nicole O'Brien, and Rhonda Paul – 'Too Hot to Handle' season 1
Although Bryce Hirschberg and Nicole O'Brien didn't receive much screen time or seem to make many connections in the house, the two made it until the end and shared the $75,000 grand prize with the other contestants.
During the show's airing in April 2020, the two revealed they began dating after cameras stopped rolling a year prior. The couple attempted to make it work long-distance but couldn't, ultimately calling it quits in May 2020.
Rhonda Paul also appeared on the season and coupled with Sharron Townsend for the majority of it. The two walked away, girlfriend and boyfriend, but fell to the same fate. All three are reportedly going to appear on the series.
David Barta – 'Paradise Hotel'
The Paradise Hotel star immediately coupled up with Kendall Marie, and the two stayed partnered for the entire season.
As the strongest pair in the house, they proved the biggest threat to win and were voted out shortly before the finale. Following their time on the show, Barta noted he wanted to have a relationship with her but said they chose to focus on their careers instead.
He has been linked to a few other reality stars, but it's unclear which past lover will appear. Ex on the Beach airs on MTV.