How Ex-Wife Jennifer Aniston Helped Prepare Brad Pitt for 'Fight Club'
One of Brad Pitt's most iconic roles is as Fight Club's Tyler Durden. Playing the charismatic anarchist has left an unforgettable impression on countless generations of fans, many of who continue to quote Durden's several philosophies to this day.
Pitt gave the role his all and saw his efforts rewarded by creating not only a memorable character, but a pop-culture icon in Cinema. But his transformation into Tyler Durden wouldn't have been complete without his ex-wife Jennifer Aniston, who helped Pitt fully morph into the character in one simple way.
How Brad Pitt transformed himself for 'Fight Club'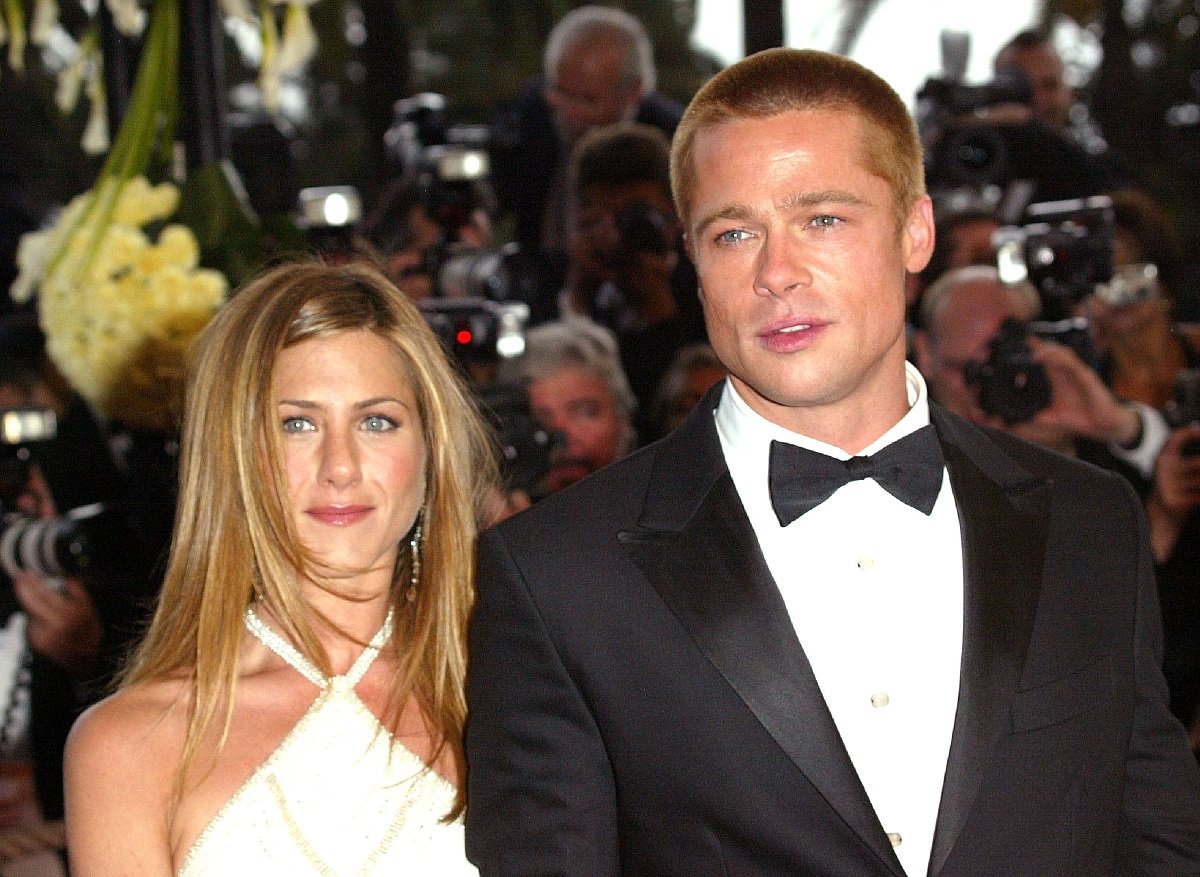 For certain actors, performances go above just delivering good acting. Some of Hollywood's finest actors aren't satisfied unless they physically transform themselves to match their characters. Talents like Christian Bale and Jake Gyllenhaal have modified themselves to add extra depth to their roles. For Tyler Durden, Pitt was no different.
As many know, the Ocean's 11 actor intentionally chipped his tooth to give Tyler his unique appearance as a fighter. "Brad's willing to go to great lengths for a character," Pitt's publicist at the time, Cindy Guagenti, told EW. "Most people hate going to the dentist."
Pitt also went through an intense training regimen to do his Fight Club character justice.
"He's a genetic freak," the film's stunt coordinator, Damon Caro, once said to Men's Health. "Brad's got the ability to do whatever he wants to do. He can build up, but for that one he got lean, so while he was working out and lifting he was restricting his calories. I mean he was shredded for that film."
But even after all of that, there was one more thing he had to do to bring Tyler Durden to life. And this required the help of his wife at the time in Jennifer Aniston.
How Jennifer Aniston helped prepare Brad Pitt for 'Fight Club'
In the book, Best. Movie. Year. Ever.: How 1999 Blew Up the Big Screen, written by journalist Brian Raftery, it's revealed that Jennifer Aniston was the one who actually shaved Brad Pitt's hair for the role. Pitt went into a little more detail about the head-shaving process to Rolling Stone, according to bradpittpress.com, where he credits his then-wife for his new look as Tyler Durden.
"It felt great," Pitt said about his new hairdo. "Best haircut I've ever had."
When pressed about who shaved his head, Pitt was at first reluctant to disclose the information. He was concerned the answer would've been seen as cute.
"I don't want cute moments, man! I want to be mean and ugly," Pitt said before compromising. "No, Jen shaved it. We had a laugh. Please don't make it a cute moment. Just say she shaved me – that's it."
Pitt's head was supposed to be shaved even more in Fight Club, to the point where he had pimples on top of his head. But Laura Ziskin, a Fox 2000 executive at the time, had objections to the idea. She wanted to preserve Pitt's leading man's good looks.
"'Don't make him ugly!' she said, 'You broke his teeth, you shaved his head – oh my God, what are you doing?'"
Brad Pitt and Jennifer Aniston's rekindled friendship
Brad Pitt and Jennifer Aniston started dating in 1998. They first met, however, four years prior in 1994. Their managers already knew each other, so they were linked through them, although Pitt was already dating Shakespeare in Love star Gwyneth Paltrow at the time. Their agents played cupid and brought the couple together in 1998, where they went on their first date. They got married in the year 2000 before a divorce in 2005.
Although quite some time has passed since their romance and divorce, Pitt and Aniston have somewhat rekindled their friendship over the years. According to Elle, when Howard Stern asked Aniston how it was collaborating with Pitt for a table read for Fast Times, Aniston had nothing but good things to say about the experience.
"It was absolutely fun," Aniston said about the experience. "Brad and I are buddies, we're friends and we speak, there's no oddness at all except for everyone who probably watched it and wanted there to be or assumed there to be."
RELATED: Jennifer Aniston Says She Hopes to Date Someone 'Not Necessarily in the Industry'