'F*** BET': Lil Nas X's BET Awards Diss Track 'Late to Da Party' Arrives Just in Time For the 2022 BET Awards
Grammy-winning rapper Lil Nas X hasn't shied away from airing his grievances with the BET Awards. After being snubbed by the awards celebrating Black entertainment for the second year in a row, the rapper responded in a new single, "Late to Da Party."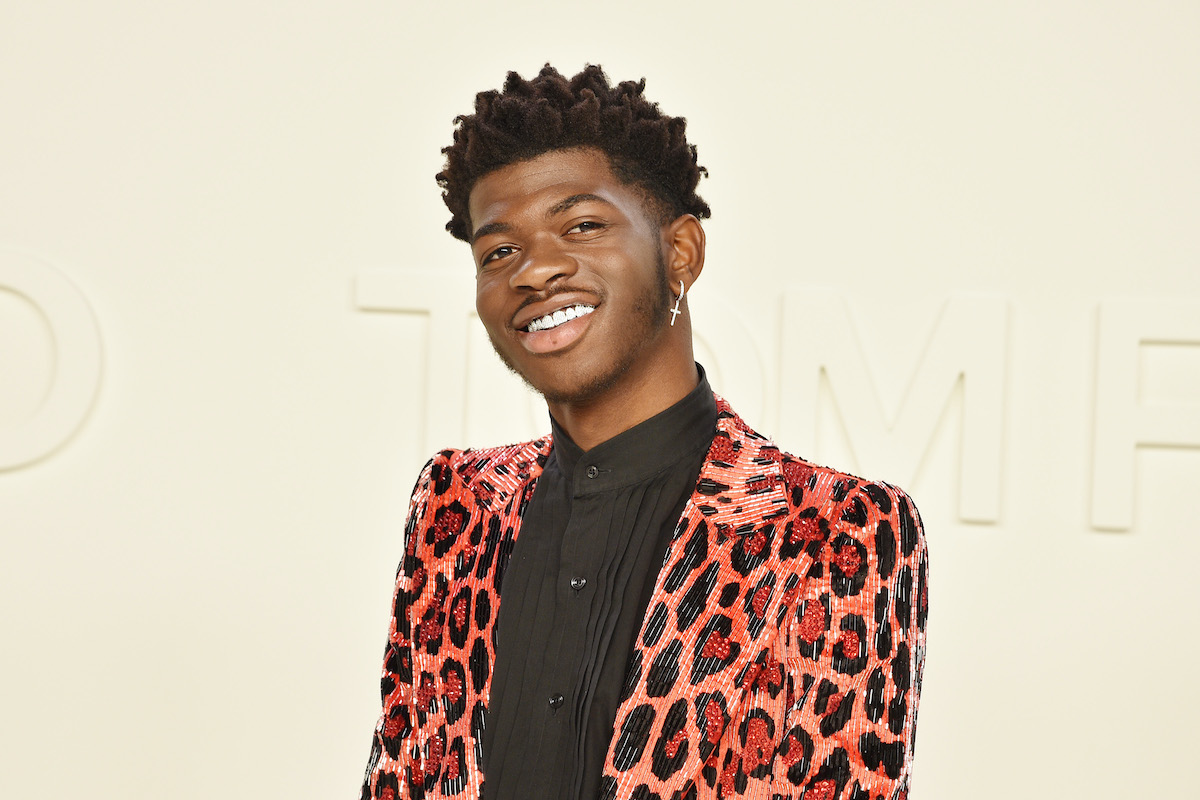 Lil Nas X was snubbed from the BET Awards
Lil Nas X's music dominated 2021, from his No. 1 hit singles "Montero (Call Me By Your Name)" and "Industry Baby" to his smash debut album Montero.
Lil Nas has previously been nominated in the BET Awards' best new artist category in 2020; he also had five BET Hip-Hop Award nominations in 2019 and 2021. Given the fact that 2021 was his breakout year, Lil Nas was expected to receive at least one nomination at the 2022 BET Awards. But when he learned he was shut out entirely from the awards, he didn't hold back.
"Thank you, BET Awards. An outstanding zero nominations again," he wrote in a since-deleted tweet. "Black excellence!"
Someone pressed the rapper why he believed he should've been nominated, and he was frank with his answer. "Idk maybe 3 of the biggest songs of last year and a critically-acclaimed album," he said. "I feel like that should've helped me a bit." When someone else claimed that his songs weren't hip-hop, he pointed out, "They have a pop category."
The "That's What I Want" rapper opened up about how much it hurt him to see artists like him be snubbed. "Doesn't even have to be me nominated," he said. "I just feel like Black gay people have to fight to be seen in this world and even when we make it to the top, MFs try to pretend we are invisible."
RELATED: Lil Nas X Had Many Short Relationships When He First Got Famous
Lil Nas X released 'Late to the Party' ahead of the BET Awards
Lil Nas, ever the troll, was able to move on quickly from the snub. His latest single, "Late to Da Party," takes direct aim at the television network and the BET Awards, as he repeats in the song's opening, "F*** BET / F*** BET."
The song features rapper YoungBoy Never Broke Again and acts as the lead single for Lil Nas X's forthcoming sophomore album.
Lil Nas X has more music coming
Lil Nas X has said publicly that he's had a whole album's worth of material ready to be released for months. Instead, he's approaching his rollout in a meticulous way, spreading out the releases and drops of information.
While Lil Nas has largely remained tight-lipped about his second LP, there is one other confirmed song on the album that fans have been waiting to hear: a collaboration with fellow gay rapper Saucy Santana. The song, confirmed by Santana to be a "twerk song," is rumored to be called "Down Souf Hoes."
RELATED: Lil Nas X Thought He Was Going to Die After He Released 'Old Town Road'