'The Facts of Life': Why Mindy Cohn Was Forced to Hide Her Weight Loss
While growing up as a child TV star has never been easy,  certain actors have definitely had it harder than others. As these kids grow up in the spotlight and eventually tell their stories, it can be disappointing for some fans to hear what some child actors had to go through. For much of the cast, The Facts of Life wasn't a particularly comfortable place to grow up. Made in the sitcom heyday from 1979 to 1988, the show featured a cast of young teenage girls who essentially grew up in front of audiences' eyes.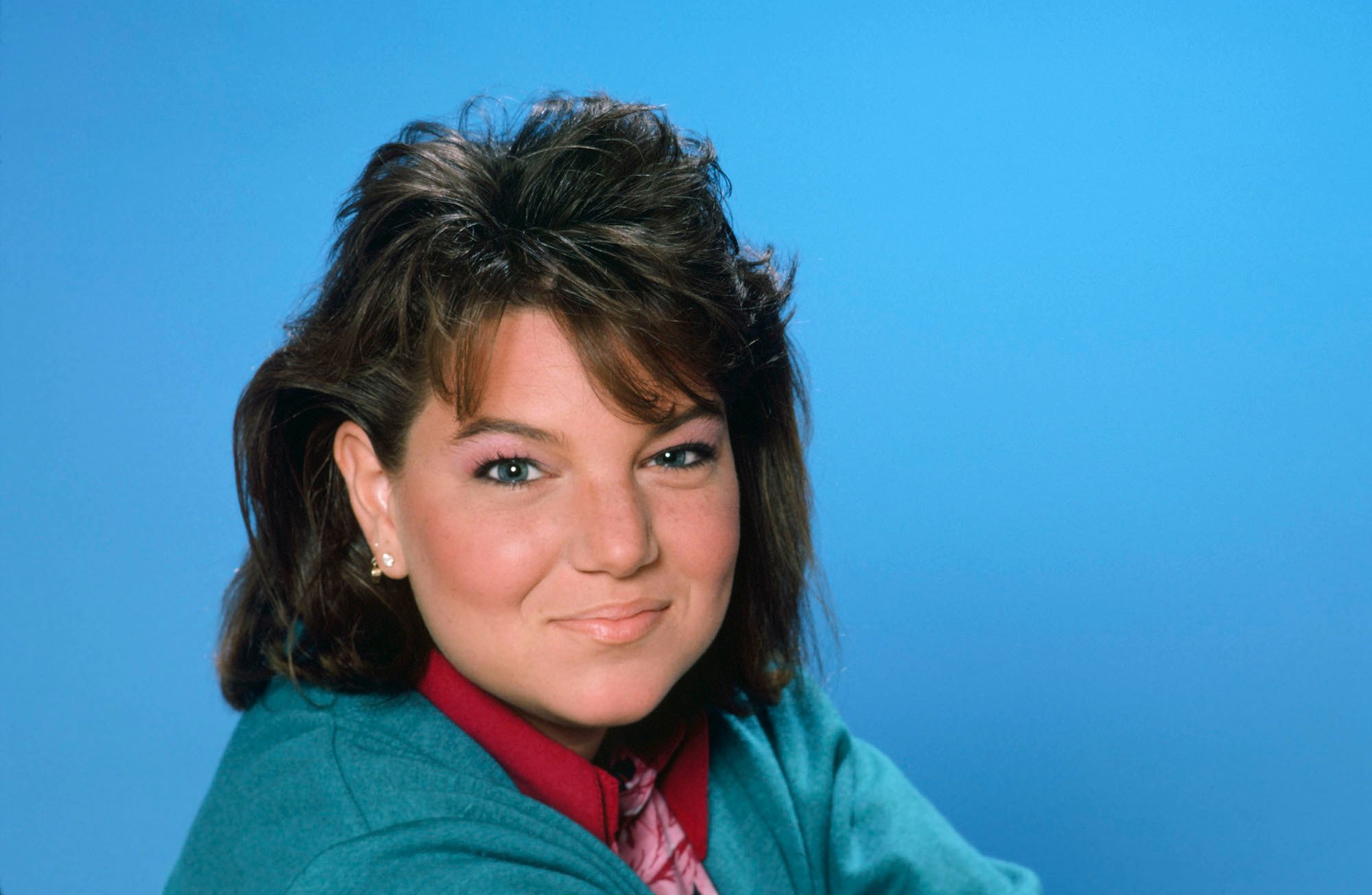 Growing Up on The Facts of Life
The Facts of Life was a spinoff of Diff'rent Strokes that originally aired in 1979. It was centered on the lives of teenage girls living in an all-girls boarding school dormitory and their housemother, the Drummond's housekeeper from Diff'rent Strokes, Mrs. Garrett. While the show focused on a lot of themes around coming of age comedy, the actors were literally coming of age in front of a live studio audience. Mindy Cohn, who played Natalie on the show recalled while laughing to People in a 2013 interview, "Imagine having your entire puberty onscreen. That's what we lived with!" While Cohn may laugh about it now, one can imagine how troubling that must've been for a young girl.
The actors were reportedly pressured to lose weight
The producers of the show went to great extremes to ensure continuity between the weekly shows that were filmed in front of live studio audiences. Cohn and Lisa Whelchel, who played Blair, both vividly remember being bullied about their weight. "Weight was always an issue back then," Cohn told People. Whelchel continued Cohn's thought, "An everyday battle. Our bodies were a topic of conversation. There wasn't the Internet, but we knew what people were saying. Joan Rivers called us 'The Fats of Life.'"
Producers commonly pressured Whelchel to lose weight, even sending her to weight loss camps over her vacations she informed People during the interview, "I'd say, 'I'm going to Texas on my hiatus,' and they'd say, 'Oh, no you're not. We bought you a ticket to the fat farm!" Though Whelchel was bullied into losing weight, Cohn was pressured to hide weight loss in the name of continuity. They forced her into baggy clothes so that she'd look the same week to week for viewers, regardless of the weight she lost.
How old is Mindy Cohn?
Cohn doesn't still let the pressures of childhood stardom influence her life though. She laughs off the bullying and the difficult experiences of growing up in the limelight. At 54 now, she's continued to work prolifically. Though few roles were as high profile as her time on The Facts of Life, she has had some noteworthy roles, including lending the voice of Velma to Scooby-Doo from 2002 to 2015.
She wouldn't just act with her adult life though. Cohn received a degree in cultural anthropology from Loyola Marymount University in Los Angeles and is one of the founders of the WeSpark cancer support center. Her latest work has been in film, even appearing in 2019's You Light Up My Christmas which featured the entire surviving The Facts of Life cast, though they play different characters. Growing up is never easy, one can only imagine less so with millions of people watching you.
While a saddening number of child actors are so tragically affected by their childhood under the spotlight, it is a testament that Mindy Cohn's tenacity that she has achieved such success and happiness in her adulthood despite early trauma. As Cohn told People, "At this stage of our [Cohn and Whelchel] lives, we're both focusing on doing things on our own terms. But it's different than when we were on The Facts of Life."  Though fans loved the show, I'm sure fans of Natalie are relieved to hear that things have changed for the better.
[Correction: An earlier version misspelled Cohn and included an incorrect name for Lisa Whelchel's character.]