'Fairyland' Movie Review [Sundance 2023]: Scoot McNairy and Emilia Jones Ground an Intimate Memoir
Andrew Durham makes his directorial feature debut at the Sundance Film Festival with an adaptation of Alysia Abbott's remarkably intimate memoir, Fairyland: A Memoir of My Father, shortening the title to just Fairyland. The story spans from her childhood to adulthood, capturing a longitudinal look into her relationship with her father in a city that became home. Fairyland is emotionally moving, but Durham's screenplay trips a bit on bringing the source material to the silver screen.

'Fairyland' follows a father and daughter chasing a new life in San Francisco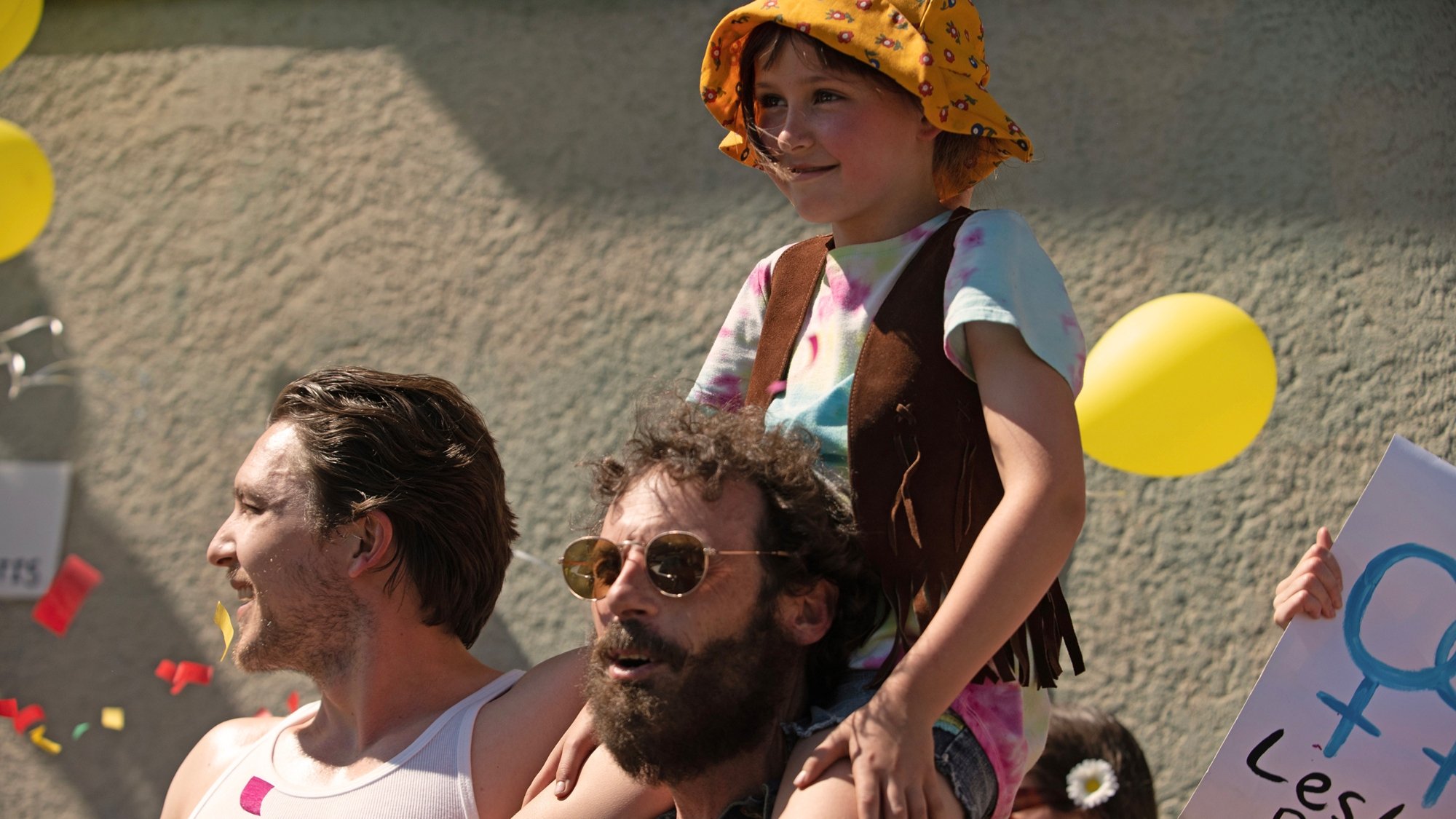 Alysia (Nessa Dougherty as younger, CODA star Emilia Jones as older) suddenly loses her mother in a tragic car accident. Her father, Steve (Scoot McNairy), sees an opportunity for a new start with his daughter, moving to San Francisco in the 1970s. There, he develops his skills as a writer crafting poetry and begins to live his authentic life dating men.
With very little money attached to his name, Steve tries his best to raise Alysia in a gritty city bursting with life and freedom. However, their bonds are tested in various painful ways as she matures and wrestles with understanding the truth about their lives and the harsh life lessons he instilled in her.
Identity and making up for lost time
Fairyland finds Steve and Alysia making a new life for themselves in San Francisco, initially moving into an already-crowded household with strangers as roommates. There, they discover the notion that "real family" doesn't exist, but it's all about who supports them along the way. Steve and Alysia meet people there that make lifelong impacts on them, even though it throws the young girl into the world of adult partying and recreation.
At such a young age, Alysia wrestles with the idea of death, unable to fully grasp that she will never see her mother again. There, in San Francisco, she gains a greater understanding of gender and societal expectations from their housemates. Steve strikes up a romantic relationship with a man sleeping on their couch named Eddie (Cody Fern), who simultaneously forms a close bond with Alysia. The entire household takes a part in helping to raise the young girl, giving her a family that she never dreamed of.
Meanwhile, Steve is finally able to fully embrace his sexuality and further experiment with his gender expression through dress. He's making up for lost time, but he often puts his duties as a father on the back burner in pursuit of his own identity. Steve claims that it's a lesson in teaching her independence, which isolates her on her own journey of discovery through her childhood and teenage years. As a result, Alysia and Steve's relationship becomes increasingly volatile, as they both yearn for self-expression that frequently clashes with one another.
'Fairyland' lands with stellar performances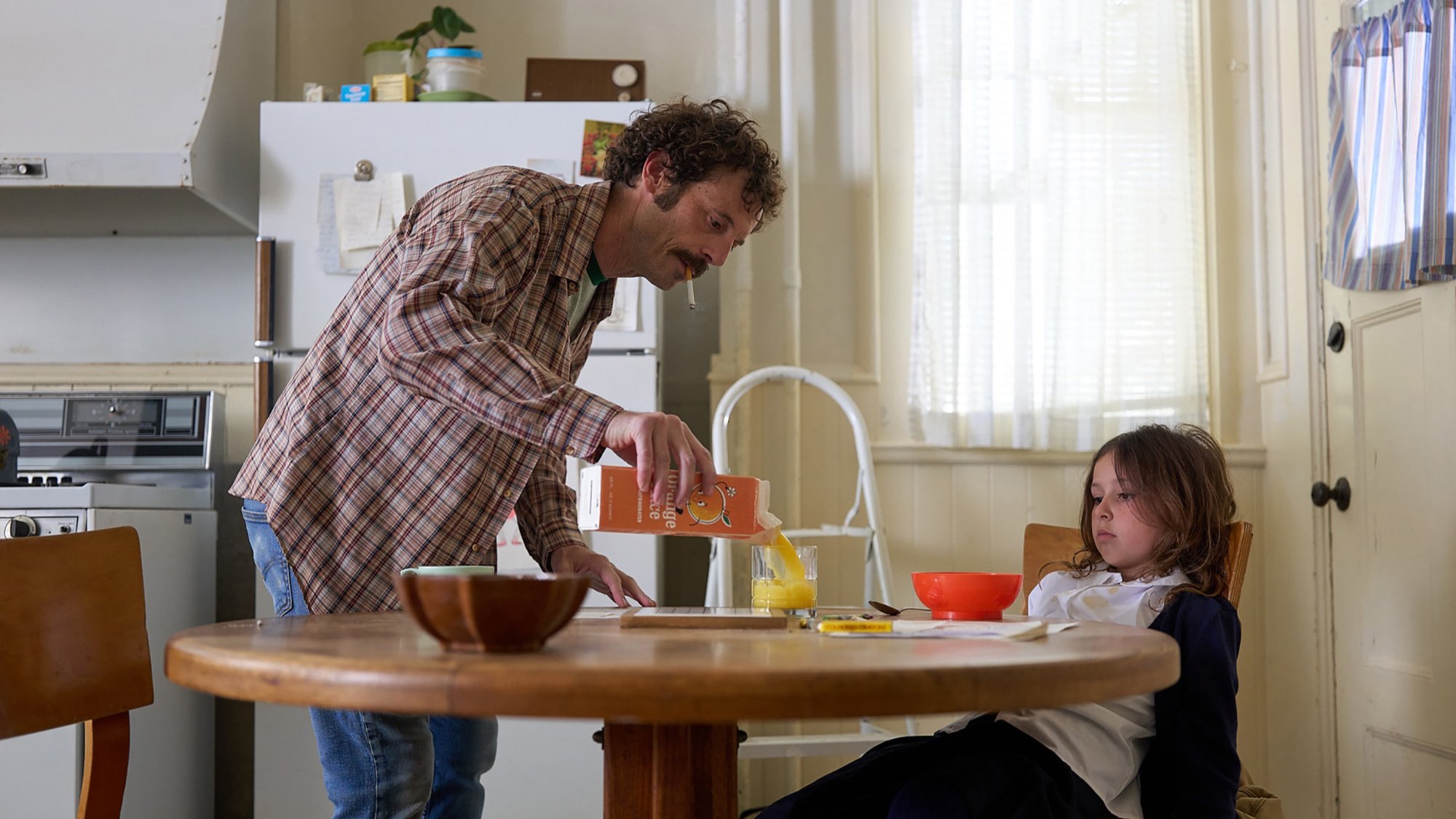 Fairyland often acts as a snapshot of San Francisco through the 1970s and 1980s. Durham skims through the years, glancing over the events of news headlines, such as the impact of openly gay politician Harvey Milk and the terrifyingly dangerous 1978 California Proposition 6 that sought to ban LGBTQ folks from working in public schools. Naturally, the narrative dives into the HIV/AIDS epidemic, which is the source of trauma that many features fall into regarding this subject matter. Its retrospection of these times feels more like a bullet point list of events, rather than existing within the moment.
Durham's screenplay rightfully puts Alysia and Steve's father-daughter relationship at the film's core. He's far from the perfect father, often behaving in ways that aren't in her best interest, but no parent is perfect. The characterizations are sincere, allowing the ever-changing bond between them to feel meaningful and rich. They're allowed to be messy and complicated.
Opulent performances from McNairy and Jones are absolute perfection. McNairy fully embraces Steve, unafraid to show both the beautiful and ill-favored things about him. Meanwhile, Jones entirely grounds the second half of the film, keeping Alysia's character from treading into weepy melodrama. She sells every character motivation, further showcasing that she's an absolute talent.
Fairyland overplays its hand, falling into tropes that diminish the film's full potential, but McNairy and Jones land powerful, yet poignant performances that elevate it. For a narrative supposedly embracing the man Steve was, it's a shame that it shies away so much from any signs of physical affection between him and the men he dated.