Faith Evans Speaks on Infamous Tupac Photo: 'It Was a Chance Meeting'
Whether you're a hip-hop historian or everyday fan, you probably know about the beef between rap legends Tupac and Biggie, a.k.a. Notorious B.I.G. The tense East Coast-West Coast rivalry had many tentacles, but one incident added fuel to the raging fire.
A photo of Faith Evans — Biggie's wife — with Tupac had some folks comparing her to Helen of Troy. But according to Evans, everything was not what it seemed.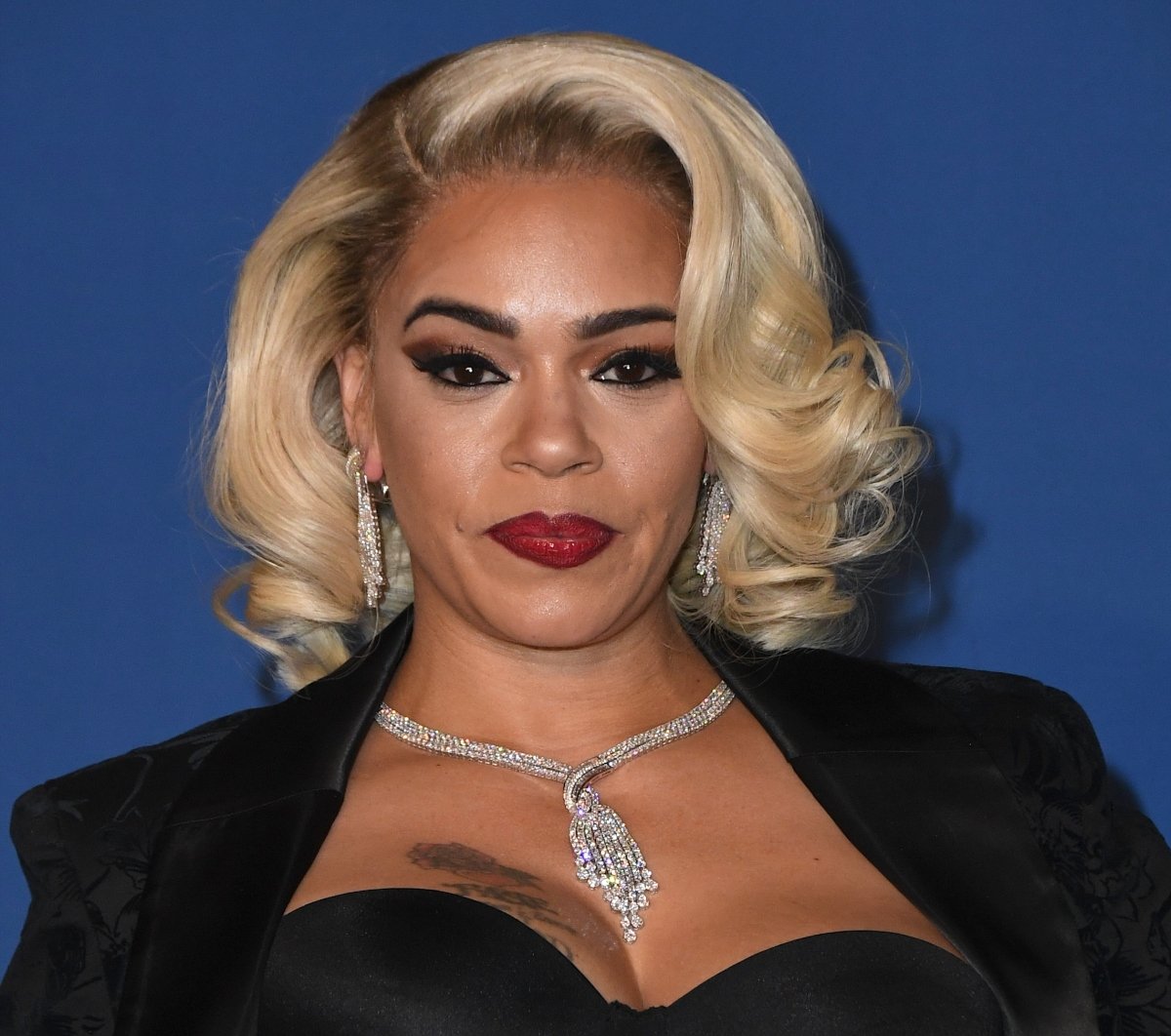 Tupac and Biggie used to be cool
Before the tumultuous rap coast wars, Tupac and Biggie formed a friendship in the early '90s. By 1993, Tupac had already dropped his debut album 2Pacalypse Now and followed that up with his sophomore release.
Brooklyn-bred Biggie was still an up-and-coming rapper when he and Tupac first linked up, and according to Vice, they hit it off after Pac invited Biggie to his house party.
Through 1993 and most of 1994, the two were friends and respected each other as artists. That changed after Tupac was shot in the lobby of a New York recording studio. He thought Sean "Puffy" Combs and Biggie — who were upstairs recording — were either directly or indirectly responsible.
The day after he was shot, he was tried and convicted in a sexual assault case and sentenced to prison. This is when ill feelings started brewing toward Biggie and a rivalry ensued.
The picture of Faith Evans and Tupac ignited drama
Evans and Biggie married in August 1994, a few months before Tupac was shot. Sometime after his release in 1995, Tupac and Evans were photographed together while out. Tensions were building between the coasts after Suge Knight dissed Puffy at the 1995 Source Awards.
Things got worse after Knight insinuated Tupac slept with Evans in a New York Times Magazine interview, and later, Tupac himself dropped some lines in a diss 1996 track to co-sign on the claim. Publicly, Biggie said he didn't believe Tupac's story, but their friendship had crumbled by '96.
Faith Evans said Tupac photo didn't mean anything in the moment
During an appearance on Fat Joe's Instagram Live show, Evan spoke about the picture and the beef it caused.
She said she went to Los Angeles to pursue a songwriting opportunity and met Tupac while out there. Evans was staying with some people she knew and said, "We just happened to go out that night to the Hollywood Athletic Club."
She said at that time, she and her husband weren't in a great place, but she remembered him receiving prank calls and hang-ups. Evans added that she was trying to avoid Biggie and Bad Boy too because she heard rumors that Mary J. Blige wanted to be removed from her record.
"I was out here to make money as a writer, and that had nothing to do with Tupac whatsoever. That was really just a chance meeting at a club. Actually, Treach — who I knew already — was with him that night, and that's who actually came and made the introduction."
Evans added that in that moment, she didn't think that photo would lead to anything and even called Biggie to tell him she met his boy, Tupac. She had no idea that it would cause so much friction.
It played a major role in the historic beef, and Evans said years later, she heard the photographer regretted taking the shot.