Faith Evans Was 'Shocked' About Lil' Kim and Biggie's Affair
Hip-hop marriages that bring two artists together often garner increased public attention. R&B singer Faith Evans and Biggie had their own love story that lacked the extra layer of social media scrutiny that exists today.
However, that doesn't mean that fans weren't interested in rumors about their marriage and the demise of their relationship. Many were centered on the late rapper's extramarital affairs, including one with Lil' Kim. It's a known fact they were once involved, and Evans recently said the revelation shocked her.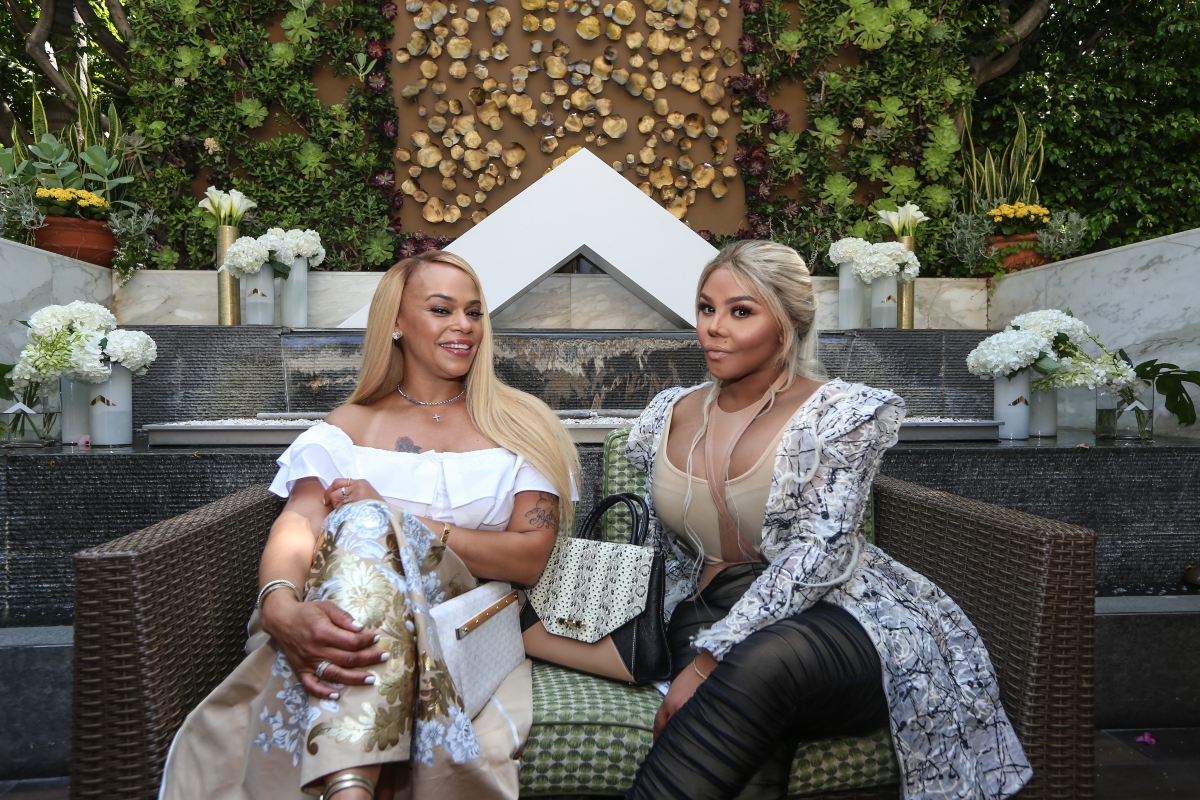 Faith Evans and Biggie married quickly
One of the tales about this union is that the pair married only eight days after they met. That's not true. Evan recently told Fat Joe on his Instagram Live show that she and Biggie wed about 2 ½ months after meeting. It was August 1994.
It's common knowledge that during the early aughts of their marriage, she was busy working on her album and his career as Big Poppa started to blow up.
With that came more attention for Biggie from music critics, fans, and groupies. Evans gave birth to the couple's son C.J. Wallace in 1996 and she also contended with her husband's myriad mistresses. One of them happened to be Biggie's homegirl, fellow rapper Lil' Kim.
Faith has been open about Biggie's affairs and Lil' Kim
Evans wrote about the Big's affair with Lil' Kim in her book, Keep the Faith: A Memoir, and stated that she learned the truth after confronting him. When speaking to Fat Joe this past week, she said the revelation was a shock.
"I've always adored Kim. When I first met Kim, I had no inkling of anything going on with her and Big. I didn't meet her in the vein of 'I'm this man's wife and I know you're f*cking him'," she said. "Big treated me like I was very special and that's why it was kind of shocking when I did find out. I was shocked."
She added that she wasn't steeped in industry happenings and she didn't enter her relationship with any suspicions. Evans said Biggie never made her feel like anything was happening with Lil' Kim.
Back in 2017, Evans told Vlad that by the time she learned about Lil' Kim, she and Biggie were already on the outs over a number of other women. That didn't stop her from fighting because the two women (Faith and Lil' Kim) even got into some physical altercations.
Faith and Lil' Kim aren't holding any grudges
The singer has been very clear that after Biggie's passing, her ill feelings toward Lil' Kim disappeared. Evans has done several interviews indicating that the two squashed their beef and in 2017, they collaborated for The King & I album on a song called "Lovin' You For Life."
Fans were then treated to a surprise during the unveiling of a new Notorious B.I.G. mural in 2019 when Lil' Kim and Evans announced they would be doing a first ladies tour together. In the video, Lil' Kim refers to Faith as her sister. They've come a long way.