Faith Hill: Inside the Country Singer's Net Worth
Faith Hill and Tim McGraw have been a gold standard for how to be a happy couple in a complicated business. Learn about Faith Hill's net worth.
Country music has had its fair share of power couples over the years. However, in the past couple of decades, few compare to Faith Hill and Tim McGraw. Even though their marriage nearly didn't happen, Hill and McGraw have been a gold standard for how to be a happy couple in a complicated business. But fans who think they know which star is worth more might be surprised. Learn about Faith Hill's net worth.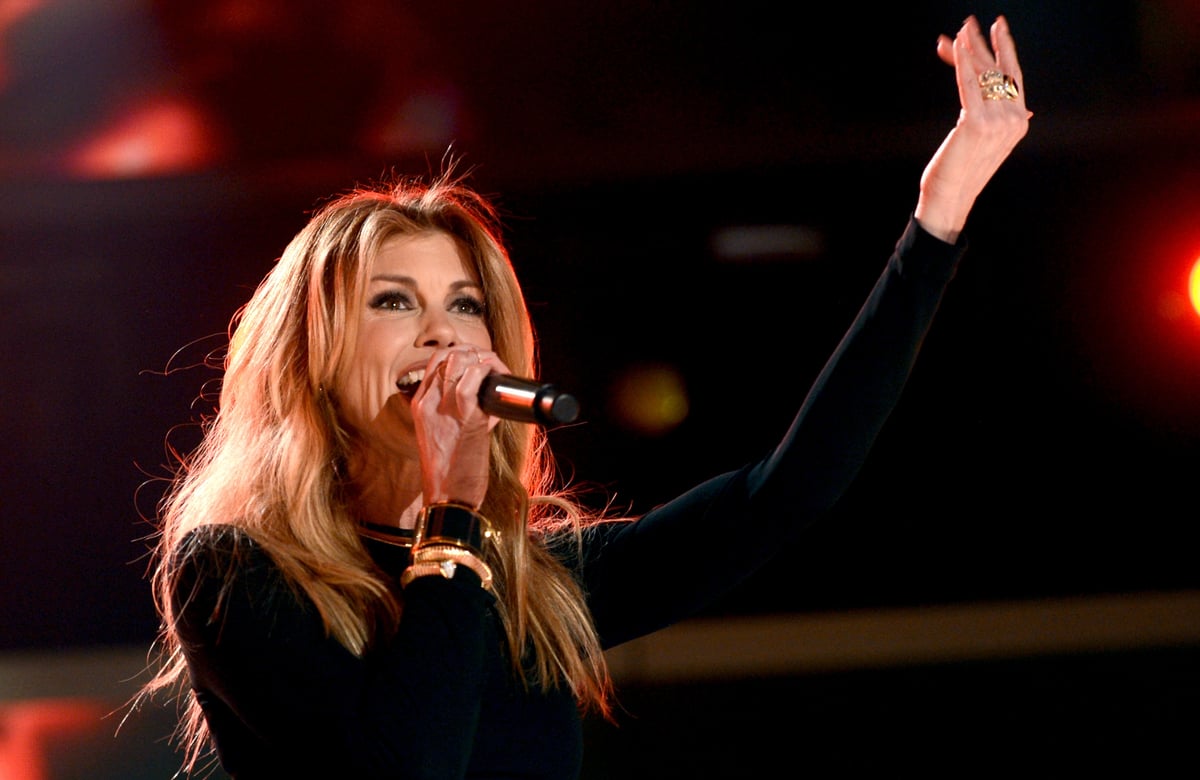 Faith Hill burst onto the country music scene in the early 1990s
The singer released her first album, Take Me As I Am, in 1993. And over the next quarter-century, Hill would release seven more studio albums. Among her most successful songs are hits such as "This Kiss," "Breathe," and "The Way You Love Me." All three singles crossed over into the pop charts. Altogether, Hill has sold an estimated 40 million albums. That total is enough to make her one of the best-selling solo artists in country music history.
Of course, the same year Hill released her first album, McGraw launched his own country music career. His self-titled debut hit in 1993, followed closely by two more albums in the next two years. In 1996, Hill and McGraw got married. And they performed a chart-topping duet, "It's Your Love," the following year. The two singers have continued to make music together over the years, including a 2017 collaborative album titled The Rest of Our Life. 
Which of the country-singing duo is worth more?
In many ways, Hill's career runs parallel to that of her husband. But which country music superstar actually has a higher net worth? According to Celebrity Net Worth, Hill and McGraw together are worth $165 million. However, the site also reveals a bit more detail about how the couple's combined net worth breaks down. Apparently, McGraw alone is worth $85 million.
In this case then, McGraw narrowly outpaces Hill. Her share of their combined net worth then is $80 million, making the two stars' net worth yet another way in which their personal and professional lives synch up in near-perfect unison. Of course, for anyone familiar with their music, perhaps it's only fitting that their finances are also in near-perfect harmony. 
Faith Hill and Tim McGraw are still working together
While McGraw released a new album in 2020, Hill has not put out much new music in the past five years. Instead, the country couple found an entirely new way to work together. In 2021, McGraw made two guest appearances on the Paramount+ Western series Yellowstone starring Kevin Costner. 
That role led to 1883, a 10-episode limited series that served as a prequel to Yellowstone. On the show, McGraw plays the great-grandfather of Costner's character. Hill co-stars as McGraw's wife, a role from which she has more than 25 years of life experience she can draw from.