Faith Hill Turned Down Multiple Proposals From Tim McGraw
Unlike many celebrity relationships, country music stars Faith Hill and Tim McGraw are famous for being in love and staying that way for decades. They've been happily married for 25 years, but McGraw once revealed that their marriage almost didn't happen.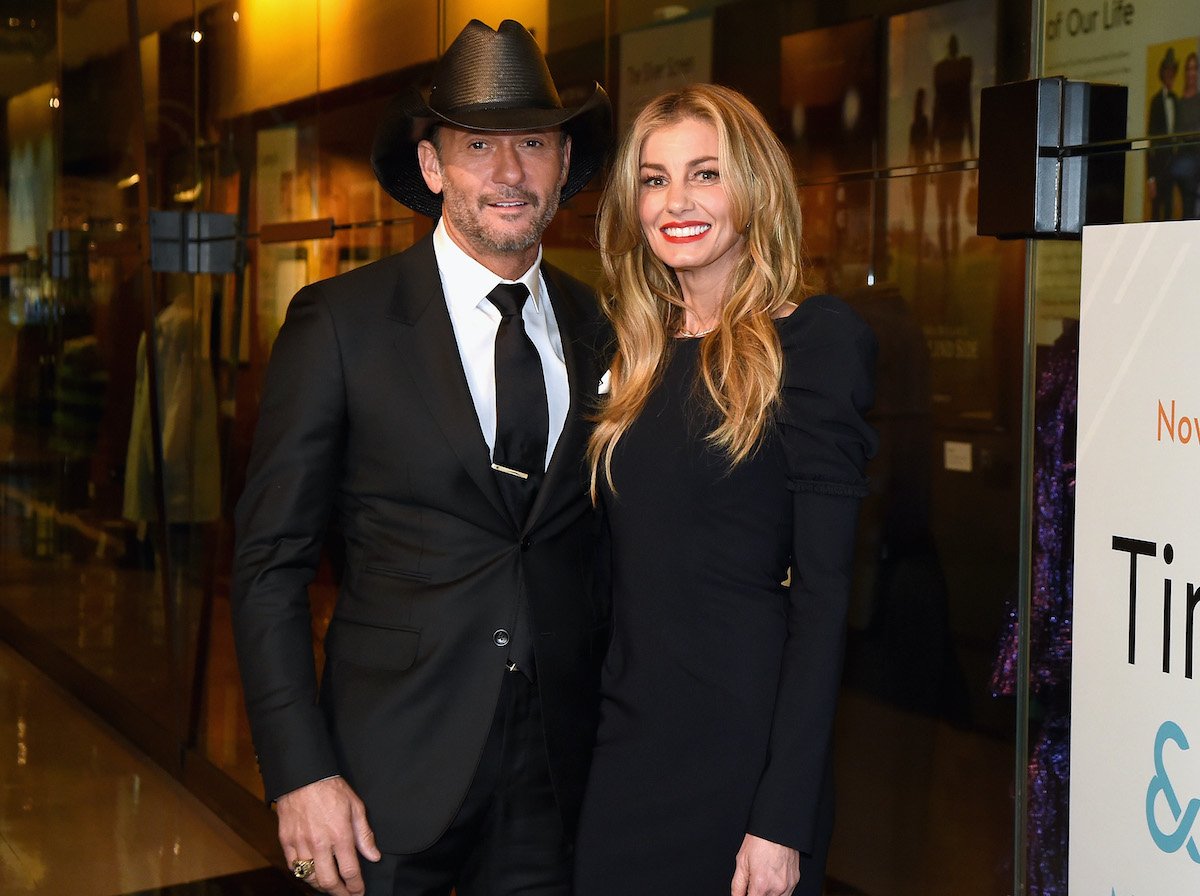 Although he fell in love with Hill at first sight, she needed some time to see him the same way – and multiple marriage proposals before she said yes. 
'She kept saying no.'
According to Today, Hill wasn't sure it was a good idea to marry McGraw at first. In fact, he admitted that she turned him down several times.
"We had dated for a while. I actually asked her to marry me quite a few times, but she kept saying no … She said, 'I'm not gonna get involved with another country singer. It's just not going to work out.'"
But he was pretty sure that they were meant to be together, and he didn't give up. One day they were in Colorado to perform at a music festival. Just before he took the stage, he asked her one more time to marry him. She responded with disbelief that he picked a music festival trailer as the place to pop the question.
However, when McGraw finished playing, he came back to the trailer to discover that Hill left a message written in lipstick on the mirror: "Yes! I'm gonna be your wife."
How they met and fell in love
The famous couple's love story goes back to the mid-'90s. According to Country Living, they met at a Country Radio Seminar showcase. McGraw said that for him it was love at first sight, but Hill wasn't interested. She'd just separated from her husband, and she wasn't looking for romance. 
Two years later, she joined McGraw on tour, and this time she noticed him too. She was engaged to her former producer at the time, but she broke up with him so she could date McGraw.
Once she finally accepted his proposal, the couple wasted no time. They were married in 1996, and by 2001, they had three daughters.
Neither country music star gave up their career for family life, though. They supported each other, taking turns staying home with the kids so the other person could go on tour. In 2017, they recorded their first album together, The Rest of Our Life.
Working together on '1883' and maintaining their marriage
Recently, the couple took on a new project. People reports that although both singers have tried their hands at acting in the past, they've never worked together – until now. The real-life husband and wife are playing James and Margaret Dutton in 1883, the prequel to the popular series Yellowstone.
Although they're obviously deeply connected in real life, Hill and McGraw are careful not to bring their relationship into the show.
"We have made it a point not to work on our scenes together until we're on set," Hill said. "It's important that we react to one another naturally as characters, not as husband and wife."
Back when they were dating, Hill needed some convincing to share her life with McGraw. But 25 years later, she seems to be glad she finally agreed. They've been happily married for a quarter of a century, raised three daughters, and kept their careers thriving. And now they're collaborating in a whole new way, and it seems to be working out pretty well.
"I've never had so much fun in my life," McGraw said. "I don't want to stop," agreed Hill.
RELATED: Tim McGraw Says He Turned to Faith Hill to Get Sober: 'She Just Grabbed Me and Hugged Me and Changed My Life'