'The Falcon and the Winter Soldier': The Character That Turned Into the Most Fun Might Surprise Fans Because of Their Baby Face, According to Showrunner
There are four more episodes left of The Falcon and the Winter Soldier and fans only just met back up with Sam Wilson and Bucky Barnes. But there are still some old faces they need to catch up with again from past Captain America movies, too. One of them was a lot of fun for showrunner Malcolm Spellman. [Spoiler alert: Minor spoilers ahead for The Falcon and the Winter Soldier].
'The Falcon and the Winter Soldier' showrunner said Sharon Carter was the most fun to develop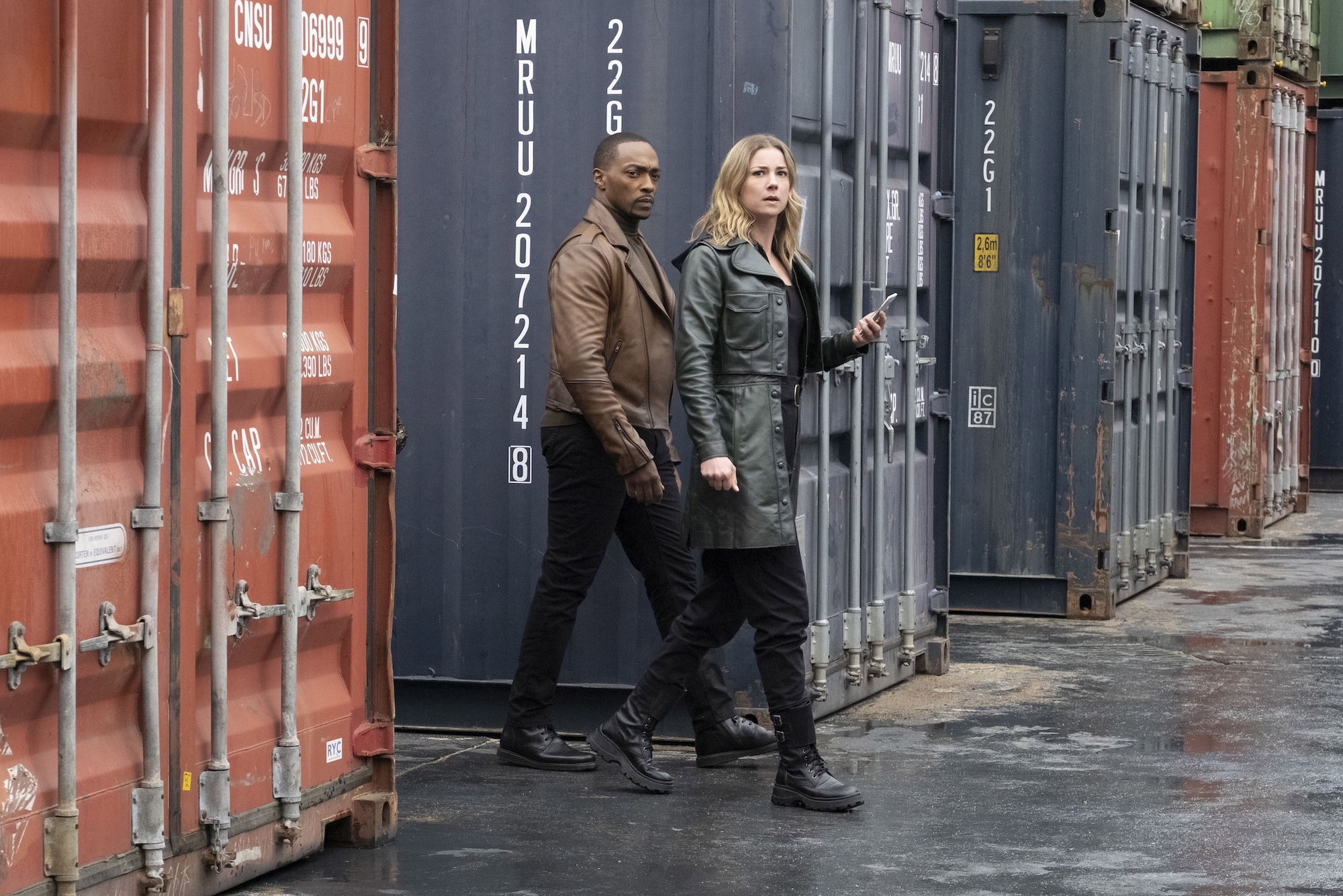 While appearing on the The A.V. Club's podcast Push The Envelope on March 24, Spellman shared that Zemo was the most surprising for him because of how "human he became" throughout The Falcon and the Winter Soldier. Zemo (Daniel Brühl) appeared as the bone-chilling villain in Captain America: Civil War. He was pretty sympathetic and didn't have powers. But he had great planning and was sinisterly good and getting them done. 
But for Spellman, the character that was the most enjoyable was also one of the most divisive when she came onto the scene in 2014's Captain America: Winter Soldier. 
"The character that turned into the most fun was Sharon Carter because Emily [VanCamp] has such a baby face and looks very, very sweet and innocent," he said. "But Sharon Carter is gonna emerge as a bad*ss. I'd have to use far more inappropriate language to describe how awesome she is. Let's just say this: Sharon Carter is all grown up now." 
Sharon Carter, aka Agent 13, did have a brief smooch/romantic thing with Steve Rogers but she's always been a bad*ss. So for Spellman to really hit home how great she is now, it'll be interesting for fans to see what she does in the Disney+ show.
"I guess what made it so fun was we started in Civil War," he said. "And you just factor in what would have naturally happened between Civil War and now and now you got a whole different Sharon Carter showing up."
Sharon Carter's been 'on the run' since 'Captain American: Civil War' 
So what has Sharon been doing since Captain America: Civil War? After leaving S.H.I.E.L.D. post-Captain America: Winter Soldier, she joined the CIA. She aided Steve right before the Avengers' Civil War broke out by giving his team their equipment, which caused her to go on the run after that film. After Sharon was one of those snapped out of existence in the Blip. 
"When we see her now, she's a little rough around the edges," VanCamp told Good Housekeeping recently. "She's been on the run, she's had to take care of herself, she mentions that in Civil War that she has to disappear for a little while, and I think here we get a little sense of what she's been up to and how she's had to fend for herself and make her own way in this new world." 
She said that, basically, the Sharon that fans are getting in The Falcon and the Winter Soldier is a "very, very different Sharon."
"You can imagine that there's a little bitterness there," she said.