'Falcon and the Winter Soldier': Did Emily VanCamp Play Sharon Carter in 'Captain America'?
As Peggy Carter's niece, Agent 13, also known as Sharon, has fought by Captain America's side for two movies and continued her aunt's legacy.
Emily VanCamp hasn't been a staple of the Marvel Cinematic Universe the same way that Nick Fury or JARVIS/Vision is. Still, her presence in the Captain America story is as vital as anyone else's.
As Peggy Carter's niece, Agent 13, also known as Sharon, has fought by Captain America's side for two movies and continued her aunt's legacy. With Cap out of the picture, Sharon's journey is just beginning and will continue in Falcon and the Winter Soldier. 
Sharon Carter in the MCU
According to ScreenCrush, Sharon was first planned to be a part of Agents of SHIELD, but scheduling conflicts made this a pipe dream. However, she still got to show off her chops in Captain America: The Winter Soldier. Starting as Agent 13, it took until Peggy's funeral for Steve Rogers to realize what kind of connection he already had with her.
Part of the SHIELD bloodline and the closest thing he has to a blood relative or friend outside of Bucky helps to forge a relationship that grows less romantic and more based on respect. 
Whether hunting down Bucky or involving herself in the ensuing Civil War, Sharon is not a supersoldier the same way Captain America is, nor is she someone with a costly suit. More in tune with Black Widow, Carter gets by on her skills, brains, and standing with SHIELD to get ahead. Unfortunately, her role is yet to be fleshed out.
Emily VanCamp in the MCU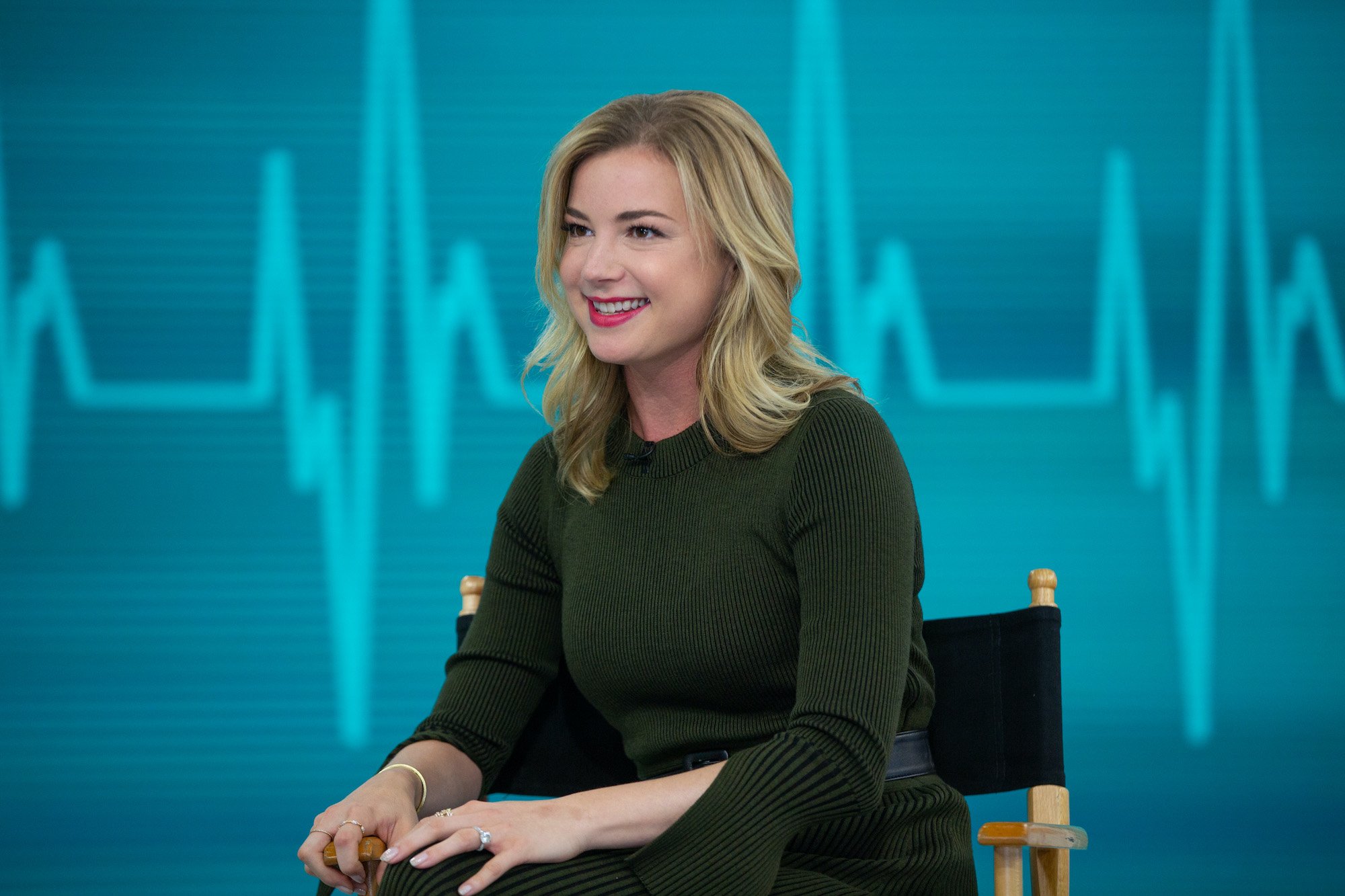 In a series of quotes compiled by Sahm Reviews, VanCamp spoke about what makes her character so special and unique instead of the superpowered people all around her. 
"What I love about Sharon is her moral compass," she told a group of fans. "I think she has a really strong moral compass and I think that's what her and Steve initially sort of identify with each other…I love a girl with a strong moral compass and a lot of integrity and I think she really has that…you see her struggle with that within this film because she's battling her work and her loyalty to her work."
In another interview, VanCamp also commented on women's role in the MCU and how it has changed since the early stages. While it technically only took until the second Iron Man movie to introduce a female hero, none took center stage on the big-screen until Captain Marvel a decade later. However, as one iconic shot in Endgame suggested, the MCU is looking to change the perception as a boys' club. VanCamp, for the record, is there for the journey. 
"These characters are so much fun to play, but to know that in doing this, it could be you potentially empowering young girls, is amazing," she said in an interview with DailyCal.org. 
With Steve Rogers apparently out of the picture, at least for the foreseeable future, Carter will have to guide her way through a world without her famous aunt and decommissioned friend. Luckily, she has two friends that will help her go along. 
What will Sharon Carter do in the new series? 
Disney and Marvel have done a great job making sure that things stay under wrap. While Falcon and the Winter Soldier is still months away, it's keeping that tradition alive. Sharon Carter showed up. However, in a Super Bowl commercial covered by The Wrap, viewers see Sharon emerge from the shadows to the titular characters' surprise. 
Aside from that, the extent of her role is still a secret. What we do know is where her story will go. While the Hot Topic shirt The Wrap reported purportedly implies that Carter is now running from the same people that her aunt helped bring to life, Disney and Marvel have misled fans before.
What we do know, however, is that Sharon, Bucky, and Sam will all have a chance to expand their roles when the series premieres in March.