'Falcon and the Winter Solider': You Might Recognize Emily VanCamp from a Popular Medical Drama
It's always fun to connect the dots between rising stars' early roles and their more popular and mainstream ones. Whether it's peeping a young Sarah Michelle Gellar on an episode of All My Children or spotting Neil Patrick Harris during his Doogie Howser days, seeing Hollywood A-listers in television roles before they got famous is a joyful find. 
Emily VanCamp is definitely a star on the rise, and her participation in a new Marvel role is certainly going to send her fame even higher. Attentive fans might recognize her from work on a popular medical drama. 
Emily VanCamp has had several TV roles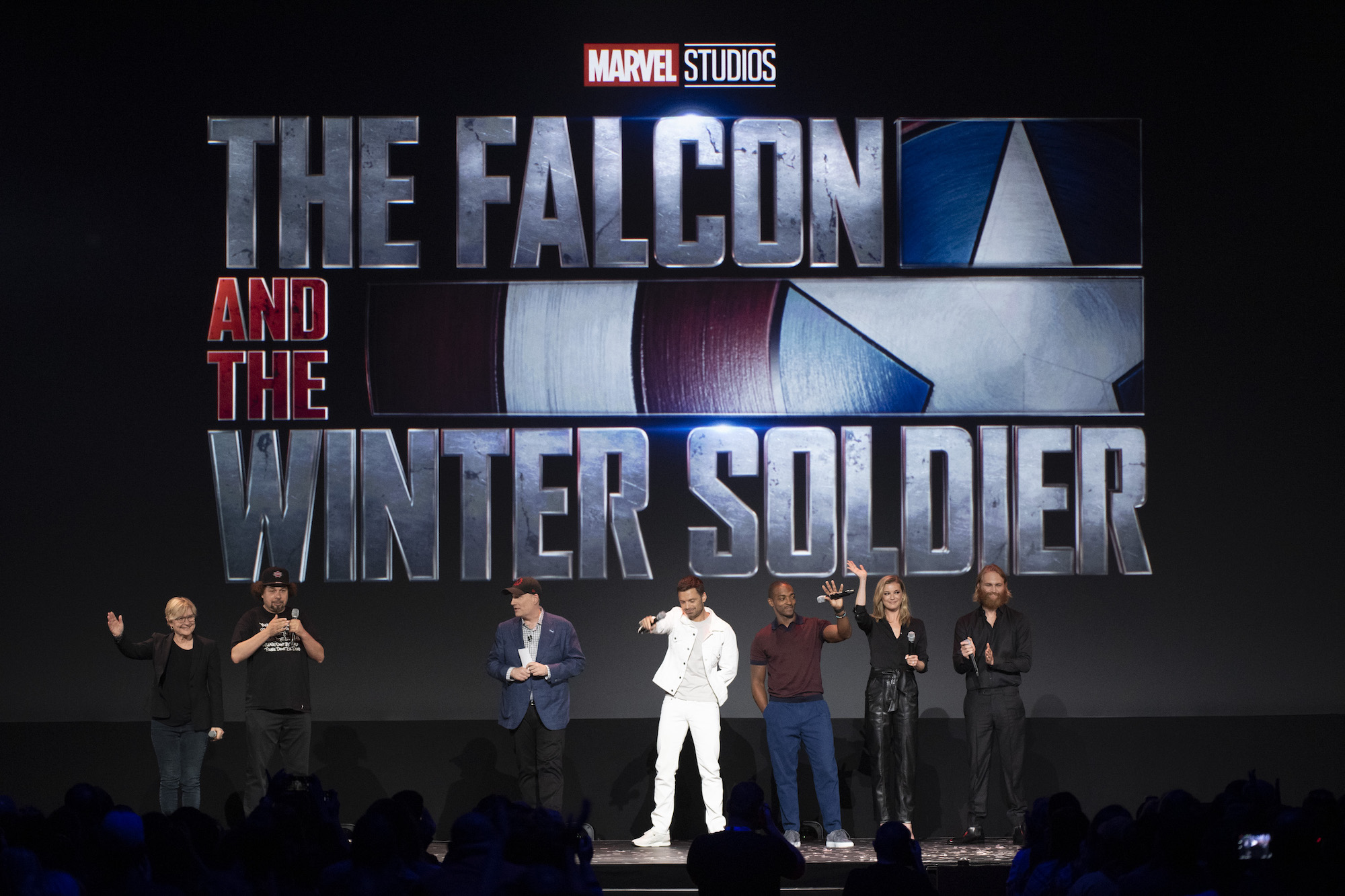 A quick look at Emily VanCamp's filmography will show that the actor is quite comfortable in television roles. VanCamp was just a teen when she took on a three-episode guest part for Are You Afraid of the Dark?  in 2000. A recurring role in the miniseries Dice followed in 2001. 
From there, she appeared in Glory Days, Everwood, and Brothers & Sisters. VanCamp's roles got increasingly more complex and central to the series, showcasing a steady rise to her career. 
Along the way, VanCamp did have some film appearances. In 2009, she had a leading role in a plague-themed drama titled Carriers. In 2010, she took on a major part in Norman, a drama about a troubled high schooler pretending to be terminally ill. In 2016, she had a starring role in the political drama Boundaries.
Without a doubt, though, her role in the Marvel Cinematic Universe has brought the film parts that have gotten her the most attention. 
Emily VanCamp plays Sharon Carter
The MCU has provided plenty of up-and-coming actors with the opportunity to show off their talents for a massive audience. Of course, there are plenty of A-list stars showing up in MCU parts, but the chance for lesser-known actors to really hone their craft and increase their visibility is a nice feature. 
Emily VanCamp is certainly an established actor, but getting cast in the MCU provided a substantial boost to her fame. VanCamp was cast in the role of Sharon Carter, the great-niece of S.H.I.E.L.D founder Peggy Carter. VanCamp made her MCU premiere as Agent 13 in 2014's Captain America: The Winter Soldier. She reprised the part in 2016's Captain America: Civil War and is set to come back again in the upcoming TV series The Falcon and the Winter Soldier. 
Emily VanCamp plays a part in this medical drama
While her work for the MCU has definitely given her a boost, Emily VanCamp has also been making a name for herself with a leading role on a popular medical drama. The Resident premiered in 2018 and follows the familiar format of weaving together the lives of the patients, doctors, and nurses in a hospital setting.
While the series certainly has a lot of competition from similarly-themed shows, the Fox series sets itself apart by focusing on the ethics and moral dilemmas the cast of medical professionals face in their day-to-day lives.
VanCamp has a major role as Nicolette Nevin, a nurse practitioner with a reputation for going above and beyond to take care of her patients. VanCamp's role gives her a chance to show off her range with plot lines that revolve around both her romantic relationships and her professional life. 
Fans who tune into The Falcon and the Winter Soldier may find it fun to see their favorite nurse from The Resident performing in a very different role!