Is 'Falcon and the Winter Soldier' Star Emily VanCamp Married?
If you're a Marvel fan who doesn't recognize the name Emily VanCamp, you'd likely recognize her face.
VanCamp is set to return to the MCU in The Falcon and the Winter Soldier, a streaming series Marvel fans are plenty excited about. But who is the woman behind the role? Let's take a closer look at VanCamp's time in the MCU, what fans can expect from her role in The Falcon and the Winter Soldier, and answer the question: is she married, and if so, to whom? 
Where has Emily VanCamp appeared in the MCU so far?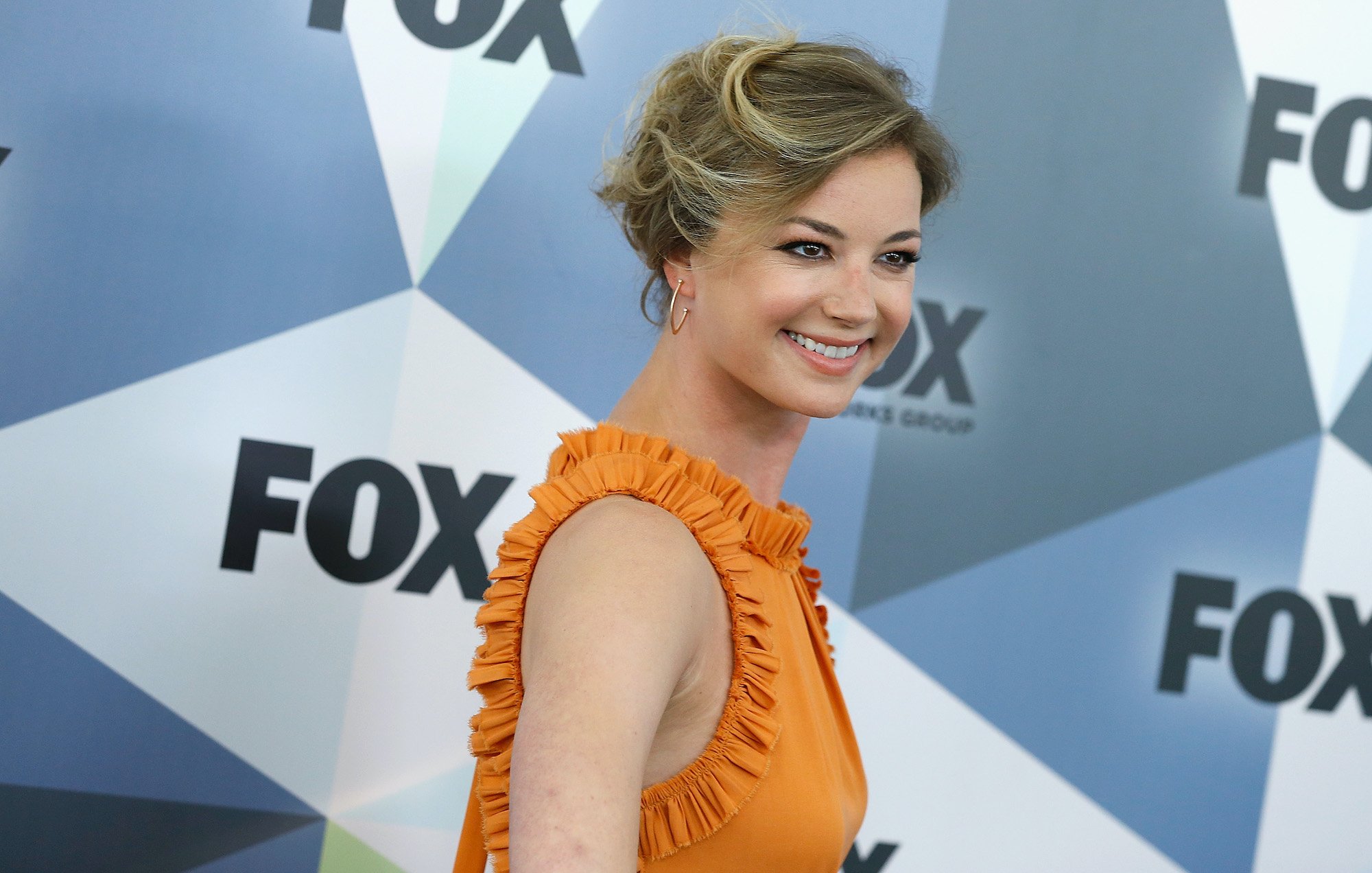 VanCamp portrays Sharon Carter in the MCU. She begins as a SHIELD agent assigned to keep an eye on Captain America, Steve Rogers. While she initially poses as his neighbor, she's later revealed to be spying on the hero under the orders of SHIELD director Nick Fury. Later, in Captain America: Civil War, she is seen with Steve following the funeral of her great aunt Peggy Carter. She later helps Steve as he attempts to clear the name of Bucky Barnes, his friend who had been kidnapped and hypnotized by HYDRA.
Carter played a minor but important role in Steve's narrative arc, serving as a reminder of his past with Peggy but also helping him in the present as well. While Carter didn't make too many appearances in the MCU, the ones she did make were vital to Steve's larger story. Now, she'll return, again played by VanCamp.
VanCamp's upcoming role in 'The Falcon and the Winter Soldier'
RELATED: 'The Falcon and the Winter Soldier': Anthony Mackie Reveals How Sam Wilson Reacted to Captain America's Offer
The two primary stars of The Falcon and the Winter Soldier are Anthony Mackie and Sebastian Stan, reprising their respective roles of Sam Wilson and Bucky Barnes.
The show will follow the legacy of Captain America and his shield following his decision to essentially retire from superhero life to travel back in time and pursue a relationship with Peggy. 
The show will likely feature a lot of former players from Captain America's films, and VanCamp is no different. She's set to reappear in the role of Sharon. While her specific role in the larger universe is unclear at the moment, it's a safe bet to speculate she'll be an ally to Sam and Bucky.
It will be interesting to see how she figures into the larger Captain America mythos from here as those two characters grapple with who will assume the mantle of Captain America. 
Of course, Sharon's only a character, and it's only one role that VanCamp plays. She's had a long career in acting. What is her life like offscreen, and is she married?
Is 'Falcon and the Winter Soldier' star Emily VanCamp married?
According to Us Weekly, VanCamp is married to fellow actor Josh Bowman. Not only are they both actors, but the duo actually met and fell in love while they were at work.
The two were costars on an ABC drama called Revenge in 2011. They portrayed a couple onscreen as well, marrying in the show's third season. They began dating in 2012, were engaged in 2017, and married in 2018. VanCamp told the Meredith Vieira Show that she foresees children in the couple's future, though she wasn't in a rush to do so:
"Yes, absolutely, especially when your sisters are having babies you just want to jump on the bandwagon. But I'm just happy being an auntie right now…I'm really busy and I feel like I kind of want to be the kind of mom I want to be."
While Marvel fans will have to wait to see how VanCamp's character plays into this next iteration of the MCU, there's no doubt she's found love offscreen.