Famed TV Producer Norman Lear Unsurprisingly Used His 99th Birthday to Make a Point
Legendary situation comedy producer Norman Lear recently turned 99. The television icon who revolutionized how sitcoms are done used his shows including All in the Family and Maude to explore topics previously considered shocking. Through comedy and controversy, Lear aimed to entertain viewers and possibly change some long-held beliefs.
And to celebrate his near-century of life, the One Day at a Time producer used the moment while in the spotlight to address an issue near and dear to his heart.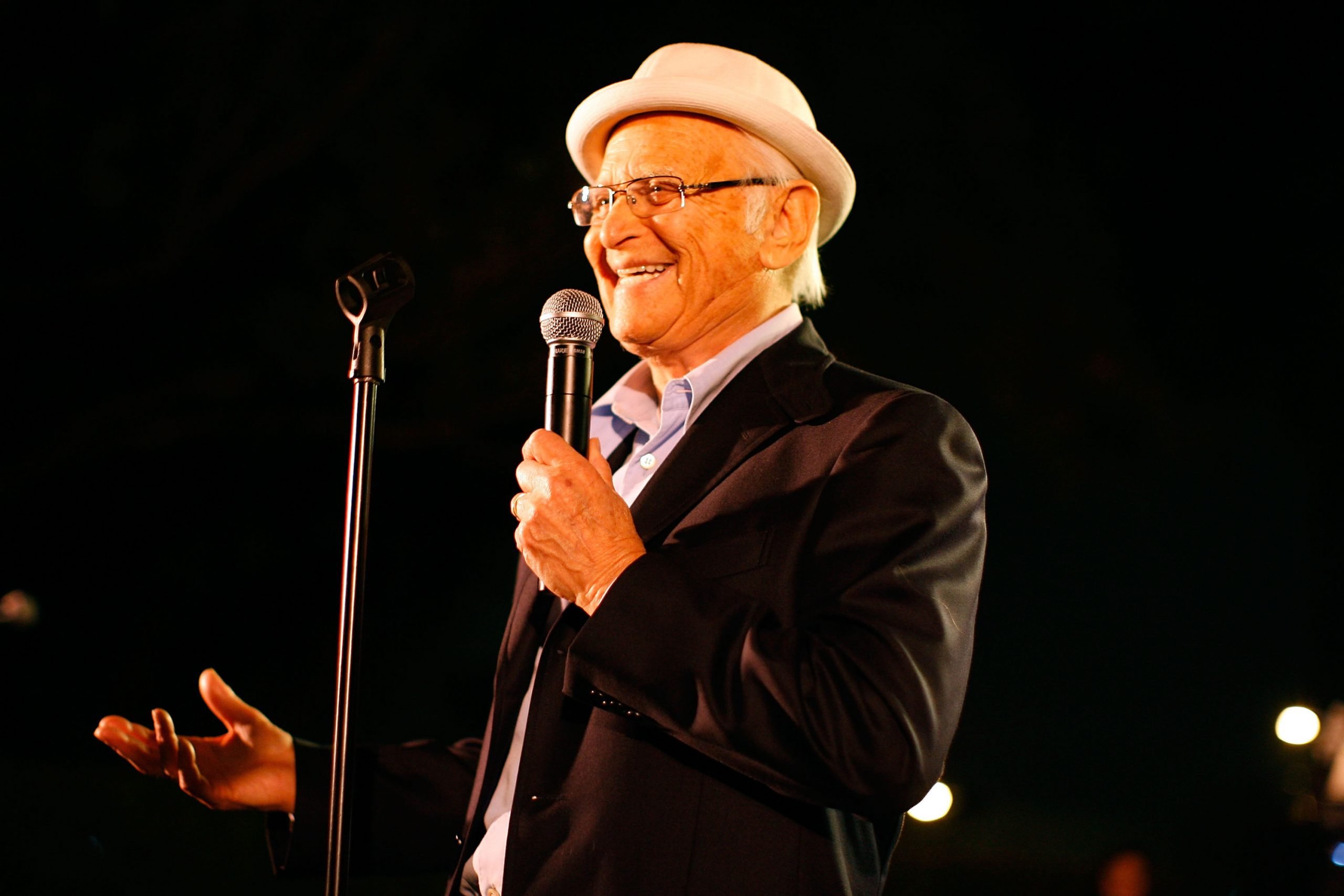 Lear turned 99 on July 27
In an Instagram post marking his 99th birthday, the Good Times executive producer appeared in a video sitting in the back porch of his scenic vacation home in Vermont. "I've got a question for you," he said. "I'm 99 years old. I want to know if there's anybody you know or heard of in the history of humankind more fortunate than I. Can't think of any, can you?"
Lear received an abundance of good wishes from many actors and television personalities that have worked with the industry legend throughout the years.
Everybody Loves Raymond showrunner Phil Rosenthal congratulated Lear saying, "I might be a tiny bit luckier. Not just because of my stupidly lucky life, but because I know you, Norman. Happy Birthday my dear friend — no — family member — and many more. Let's eat!"
"Aww, Mr. Lear. You are a wonder and a delight, sir. Wishing you a gorgeous new year of your extraordinary life!," filmmaker Ava DuVernay said.
Will & Grace actor Debra Messing wished Lear a happy 99th: "Happy Birthday dear Norman!! I'm so happy you are surrounded by majestic beauty and loads of love on your special day! I'm sending you the biggest hug ever."
What he drew attention to on his birthday
Lear, known for not shying away from making his opinions known whether in person or through a character on Maude, capitalized on his birthday by writing an op-ed piece for The Washington Post recently to shed light on the issue of voting rights.
In his essay titled "As I begin my 100th year, I'm baffled that voting rights are still under attack," Lear wrote that he "woke up today at the start of my 100th year as a citizen of this beautiful, bewildering country. I am proud of the progress we've made in my first 99 years, and it breaks my heart to see it undermined by politicians more committed to their own power than the principles that should bind us together. Frankly, I am baffled and disturbed that 21st-century Americans must still struggle to protect their right to vote."
The television writer concluded by urging senators and anyone reading his words to protect voting rights and "do what's right."
Norman Lear's philosophy on mixing comedy and message
As much as those who wouldn't call themselves fans of Lear's series might say he tirelessly "editorializes," Lear in his memoir Even This I Get to Experience begged to differ.
"'If you want to send a message,' I was told, 'use Western Union,' he recalled being told at the start of his career. "To me, laughter lacks depth if it isn't involved with other emotions. At some point, my response to the accusation that I was sending a message changed. I came to realize that, as a longtime observer of the culture, now in my 50s, why wouldn't I have a point of view and care to express it in my work?
"I determined that I need not be apologetic and began saying openly, 'We will write and produce those stories that interest and involve us – and those are usually about something. Our humor expresses our concerns.'"