'Family Guy': Why Did Cleveland Get His Own Spinoff?
Family Guy has many hilarious characters, including Cleveland Brown (Mike Henry). Cleveland is the best friend of Peter Griffin (Seth MacFarlane) and goes along with his pal's crazy schemes. Cleveland's been with the TV show since its 1999 premiere, but in 2009 got his spinoff. So why was he chosen to get his show instead of another character?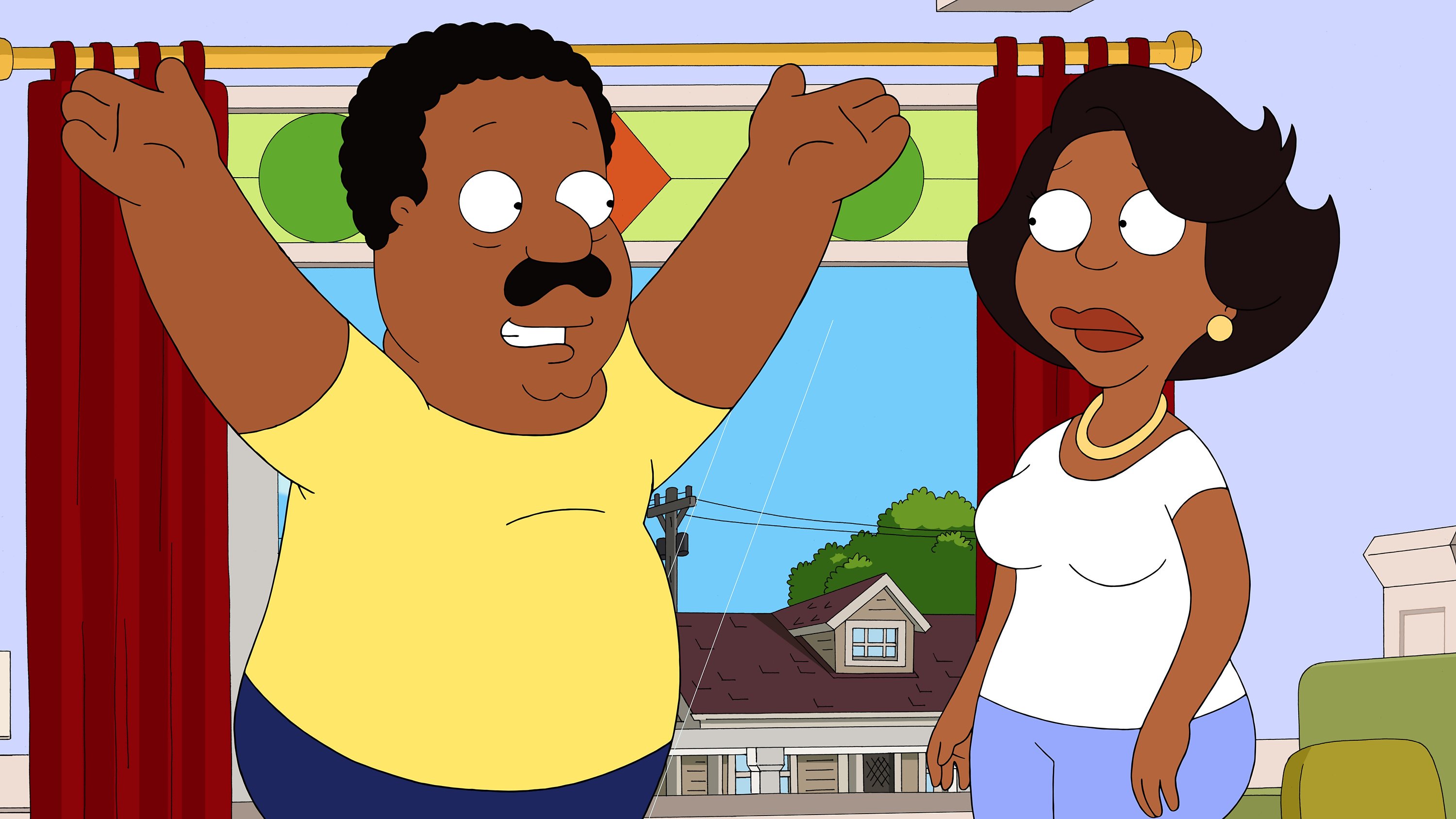 Reason why 'Family Guy' creator chose Cleveland Brown for a spinoff
In 2007, Family Guy creator MacFarlane began working on his next series for Fox called The Cleveland Show. The spinoff follows Cleveland and his son Cleveland Brown Jr. (Henry) as they leave Quahog for a fresh start. After two years in development, the spinoff premiered on September 27, 2009.
While there was a lot of hype around the series, it was met with mixed reactions from viewers and critics. Fans were confused why Cleveland was chosen over Glen Quagmire (MacFarlane) and Joe Swanson (Patrick Warburton). According to IMDB.com, Joe was deemed too weird, and Quagmire is someone who couldn't be taught a lesson.
'The Cleveland Show' ran for four seasons
Around nine million viewers tuned in to watch the pilot episode of The Cleveland Show. Much like Family Guy, fans were treated to humorous antics from Cleveland, his wife Roberta Tubbs (Sanaa Lathan), and his stepchildren Roberta Tubbs (Reagan Gomez-Preston), and Rallo Tubbs (Henry). He also had lots of adventures with his Stoolbend friends, which included a bear named Tim (MacFarlane).
Of course there were also crossover episodes where Cleveland's old Quahog pals visit him. Yet, that did little to increase the low ratings. After four season, the show aired its final episode on May 19, 2013.
The characters returned to Quahog
Following the cancellation of The Cleveland Show, Cleveland and his family moved back to Quahog. The character made his triumphant return during Season 12 episode "He's Bla-ack!" However, Cleveland's return gets off to a rocky start when Donna and Lois Griffin's (Alex Borstein) argument jeopardizes his and Peter's friendship.
Cleveland remains a significant part of Family Guy, which is now in its 20th season. However, there's been one massive change to the character. Henry's stepped down from the role and YouTube star Arif Zahir now voices the character.
Fans can continue watching the adventures of Cleveland and the rest of the gang every Sunday on Fox. But for fans who want to watch the spinoff, reruns aire on FXX and on streaming services like Hulu.