'Family Matters': Jaleel White on the Co-Star Who Gave Him a Confidence Boost
Jaleel White has been open about some of the difficulties he experienced on the set of Family Matters as a result of becoming the TV show's breakout star. Luckily, White had the constant support of his co-star Michelle Thomas to help him through. 
For White, Thomas was more than a friend and mentor. He credits her with giving him the confidence he has today.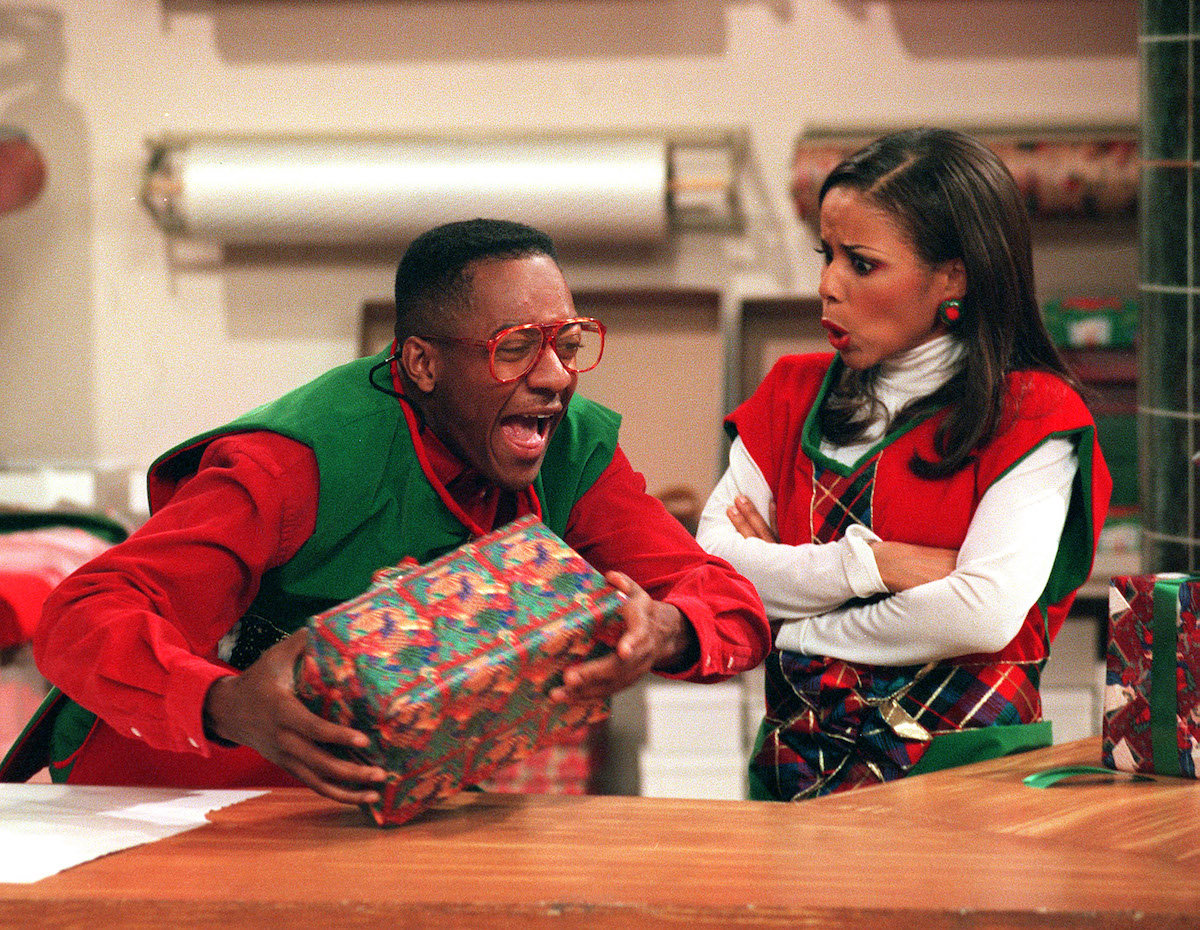 Jaleel White reflects on his special friendship with Michelle Thomas
Thomas starred as White's on-screen girlfriend, Myra Monkhouse, for five seasons. The two had a close friendship outside of the show as well.
During a TV One Uncensored episode, White reflected on just how special his bond was with Thomas.
"I never had an intimate relationship with Michelle. She really was like a big sister to me," White explained.
RELATED: Before Playing Steve Urkel, Jaleel White Was Supposed To Star In This Television Show
Growing up in the public eye was difficult for White, especially playing America's favorite nerd. As he began dealing with his own set of insecurities, White said Thomas was a saving grace.
"Michelle Thomas was a part of my confidence building," he said. "She made herself a part of that. Our relationship just kind of blossomed from there. She would see me having little dating issues, and she was determined to help me find the perfect girl for me. And she tried so hard."
Michelle Thomas experienced difficult times after 'Family Matters'
Despite the success of Family Matters — and Thomas' acting credits even prior to the show on sitcoms such as The Cosby Show — White said she had a hard time finding work.
RELATED: 'Family Matters' Celebrates 30 Years: Behind The Scenes Secrets of The Successful Show
"When the show went down, a lot of realities for a lot of us kicked in. And moving on as an actress, I think Michelle ran into some difficulties," he explained. "I remember even for a while, she worked as a waitress, and she would work way out in like Palmdale [California] because she didn't want anybody in LA seeing her have to wait tables."
Still, Thomas did find some level of success, appearing in music videos and small acting parts as a guest star.
Thomas died of cancer at age 30
Thomas landed a recurring role on The Young and the Restless in 1998. Just a few months after her role began, she became ill with stomach cancer and went on medical leave.
White and his family were supportive of Thomas during her illness. "My mom really helped her tremendously as much as she could, but it was just too far along," he said. Through it all, White said Thomas did not want to burden anyone with her troubles. 
Thomas died just three days before Christmas in 1998 with loved ones by her bedside at a New York City hospital. White remembers Thomas as nothing short of amazing.
"Anytime I mention Michelle Thomas there's a certain amount of innocence I'm just taken back to," he said. "Michelle had a lot of opportunities to sell her soul to the devil to start climbing a little faster, and she just wasn't that girl."