'Family Matters': Jaleel White Is Protective of Steve Urkel — 'Would Guard This Character With My Life'
After Urkel's first appearance, viewers responded so well that showrunners wrote him in as a primary character on 'Family Matters.'
Family Matters is a groundbreaking sitcom that reflects childhood in the '90s. The series launched several popular actors' careers and remains popular in syndication, over two decades after it premiered. For many fans, the best part of the show is Steve Urkel, a lovable nerd who quickly became the star.
Still, it might surprise you to learn Urkel was never supposed to be a primary character — or even appear in more than one episode. 
The debut of 'Family Matters'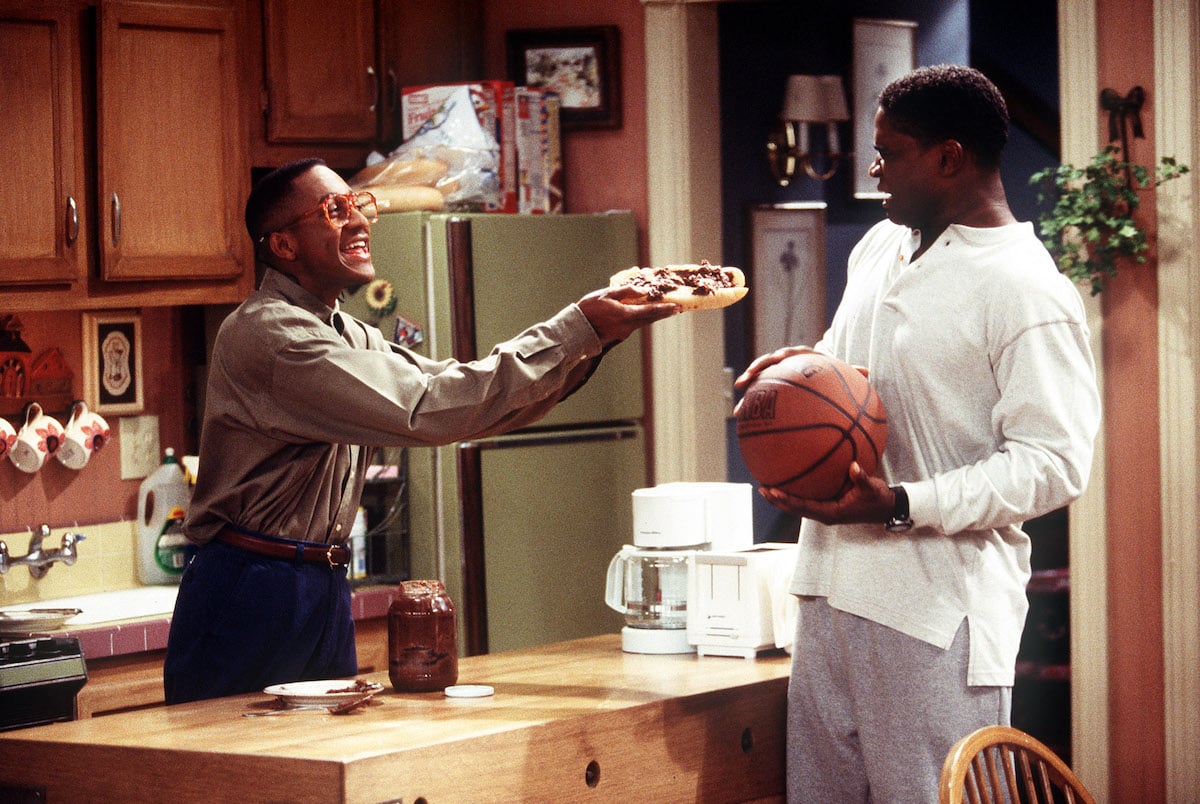 Family Matters premiered on ABC in 1989, a spinoff of the popular series Perfect Strangers. The new show followed the Winslows, a middle-class family living in Chicago. Viewers saw their highs, lows, and, above all else, the value they placed on their family circle. Soon, Family Matters became one of the most popular TV shows, and it ran for nine seasons.
Family Matters remains a landmark series, one of the longest-running TV shows featuring an African-American family. It has inspired countless other TV shows, with generations of new fans discovering the Winslow family's joy and humor. 
Jaleel White began acting as a child
The Winslows were popular with viewers, but one character ran away with fans' affections: Steve Urkel, their nerdy neighbor. Urkel is well-known for his signature outfits, including thick eyeglasses and vibrant suspenders. Urkel was played by Jaleel White, a young comedian born in 1976. White had begun his career when he was just a toddler. He had acted in commercials and appeared in series such as The Jeffersons.
When he was 12, White auditioned for Steve Urkel on Family Matters. He landed the part, changing his future forever. In the years since White's star turn as Urkel, he has worked on multiple other projects. But he'll always be associated with Urkel. He has even reprised the role in a handful of other programs and TV series. 
Jaleel White is protective of his Steve Urkel role
White is protective of his former character. He told The Hollywood Reporter:  "I guard this character with my life. For me, it's honestly like talking about someone who is revered and deceased. You're not going to be disrespectful around me talking about the character." 
Steve Urkel appeared only sporadically, annoying the Winslow family at every turn. However, by the third season, Urkel had become the main protagonist of Family Matters, stirring up trouble and creating mischief wherever he went.
Interestingly enough, however, showrunners had originally written the character to be a one-time guest star. According to Mental Floss, when showrunners cast White as Urkel, he was meant to appear in one episode midway through the first season.
But viewers responded so well to his portrayal of the geeky Urkel that showrunners wrote him in as a primary character. As the show progressed, White's role increased bit by bit. And when Family Matters ended, he had become one of the series' biggest draws.