'Family Matters': Steve Urkel Was Based On a Real Person
Family Matters is one of the most popular shows to have ever aired to date. The series ran for nine glorious seasons and featured an all-African-American cast whom the audiences could relate to because of their down-to-earth and everyday characteristics.
Although the TV show stood out on its own for its storylines and cast, one cast member eventually grew to become the show's centerpiece. It's hard to believe that someone somewhere inspired the nerdy and funny but annoying Urkel. However, there is a real Steve Urkel, but his name is pronounced somewhat differently.
Actor Jaleel White had auditioned for another popular show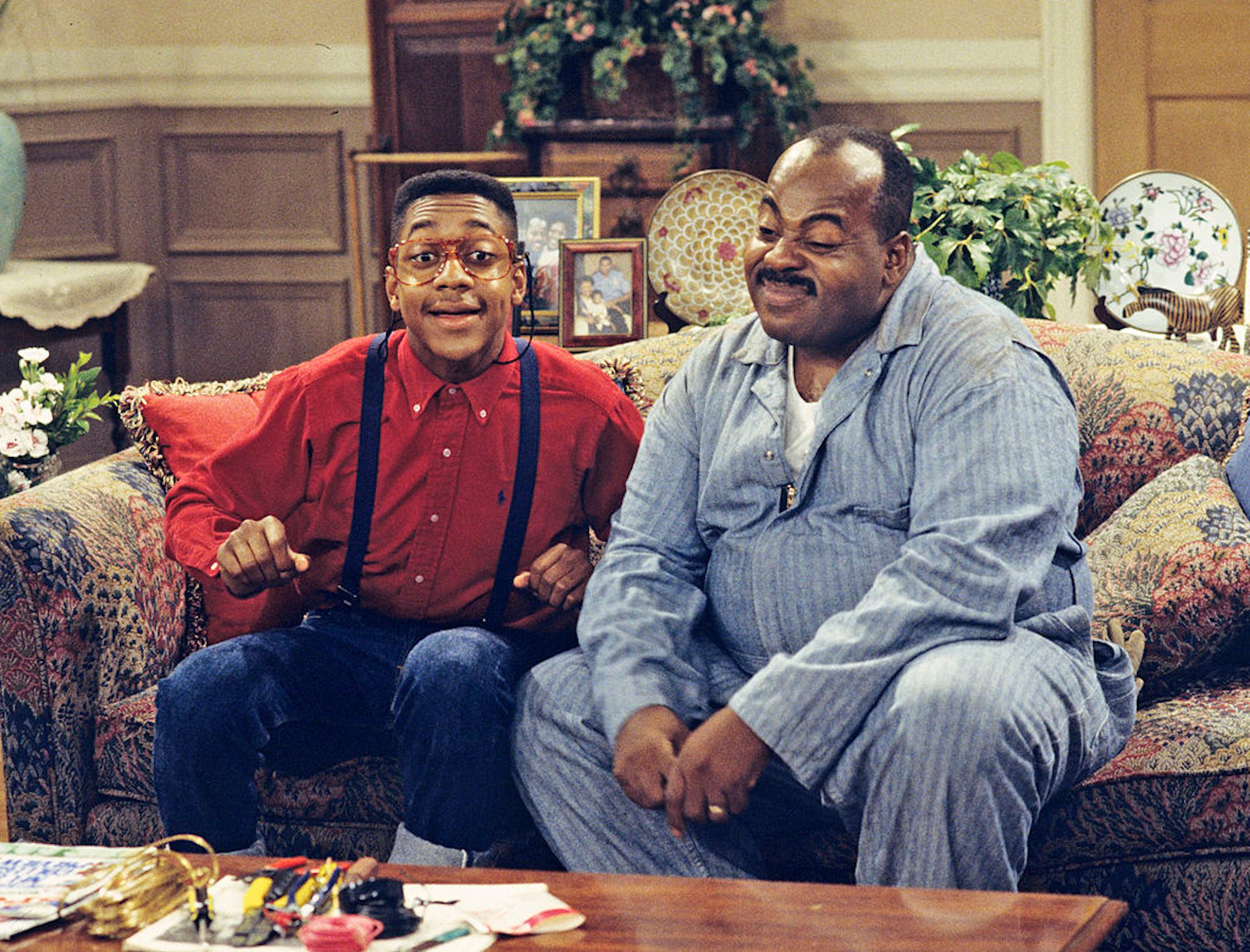 Five years before audiences knew about the Winslow family, The Cosby Show was topping ratings in American households. The Cosby family was a show that featured an all-African-American family. The popular show involved a working-class couple raising their children.
The Cosby Show broke ground for African Americans everywhere and broke the stereotype to show an educated and successful family while still providing comic relief through its lessons. Before actor Jaleel White made his debut as Steve Urkel on Family Matters, he had previously auditioned for a role on The Cosby Show.
White had gone to audition for the Cosbys' youngest child, Rudy. Although Rudy is today associated with actor Keisha Knight-Pulliam, had things gone well for White, Rudy would have been a male child. Speaking to Entertainment Weekly, White revealed that he had auditioned to play Rudy in 1984.
The actor recalled auditioning for "like five or six hours" and said that his agent had informed him that the producers had loved his audition and settled on him. White continued saying that he went on to the audition, thinking it was his last audition, until a "little girl" walked in. White recalls being devastated for losing the part but looks back at the time fondly.
White landed the part to play Urkel before losing hope
After losing the part to play Rudy, White spent some time sulking but eventually got back to auditioning. He got a position in a short-lived show Charlie & Co. White had contemplated quitting acting for good when he landed the role of Steve Urkel.
White was only supposed to appear for one episode of Family Matters. However, his performance enamored the audience, and producers ended up writing him into the show as a series regular. Although Family Matters was doing reasonably well, it was struggling with ratings but got saved by Urkel's unlikely character.
Urkel's signature style included oversized glasses, signature suspenders, nasally grating voice, snort enhanced laughs and his famous line, "Did I do that?". His infatuation with the Winslows' eldest daughter Laura became an integral part of the show's storyline.
The Urkel mania led to merchandisers taking advantage of the nerdy scientist's image. Soon brands brought Urkel-inspired cereals with his face on them, talking dolls, school lunch boxes, and trading cards.
The more famous his character got, the higher the demand for White to play other characters to keep the show afloat. Throughout the show's run, White had played Steve Urkel, his stud version Stephan Urquelle and Myrtle Urkel, whom the actor didn't exactly enjoy playing.
Will the real Urkel stand up
When Family Matters co-creator Michael Warren came up with another character for the show, he took inspiration from his long-time buddy. However, this was meant to be a one-time thing seeing as Urkel wasn't supposed to be a series regular (or pop icon).
According to Mental Floss, the man behind the name Urkel is called Steve Erkel. Although Erkel provided Americans with a funny character, he had somewhat of a nightmare with his name. White once said that Erkel told him that he'd created a nightmare for him because he couldn't do anything with his real name without people thinking he's an impostor.