'Family Matters': Steve Urkel's Popularity Caused Tension Behind-the-Scenes
When Family Matters aired, no one anticipated that the TV show would be so successful as to run for nine glorious seasons.
Although the show began as a family-centered sitcom, it soon morphed into the Steve Urkel show. Urkel might not have started as a series regular, but Family Matters ended up making storylines based on him. While Urkel's adventures only served to increase the show's popularity, some of the cast, unfortunately, had a hard time dealing with Urkel's heightened fame.
The premise of 'Family Matters'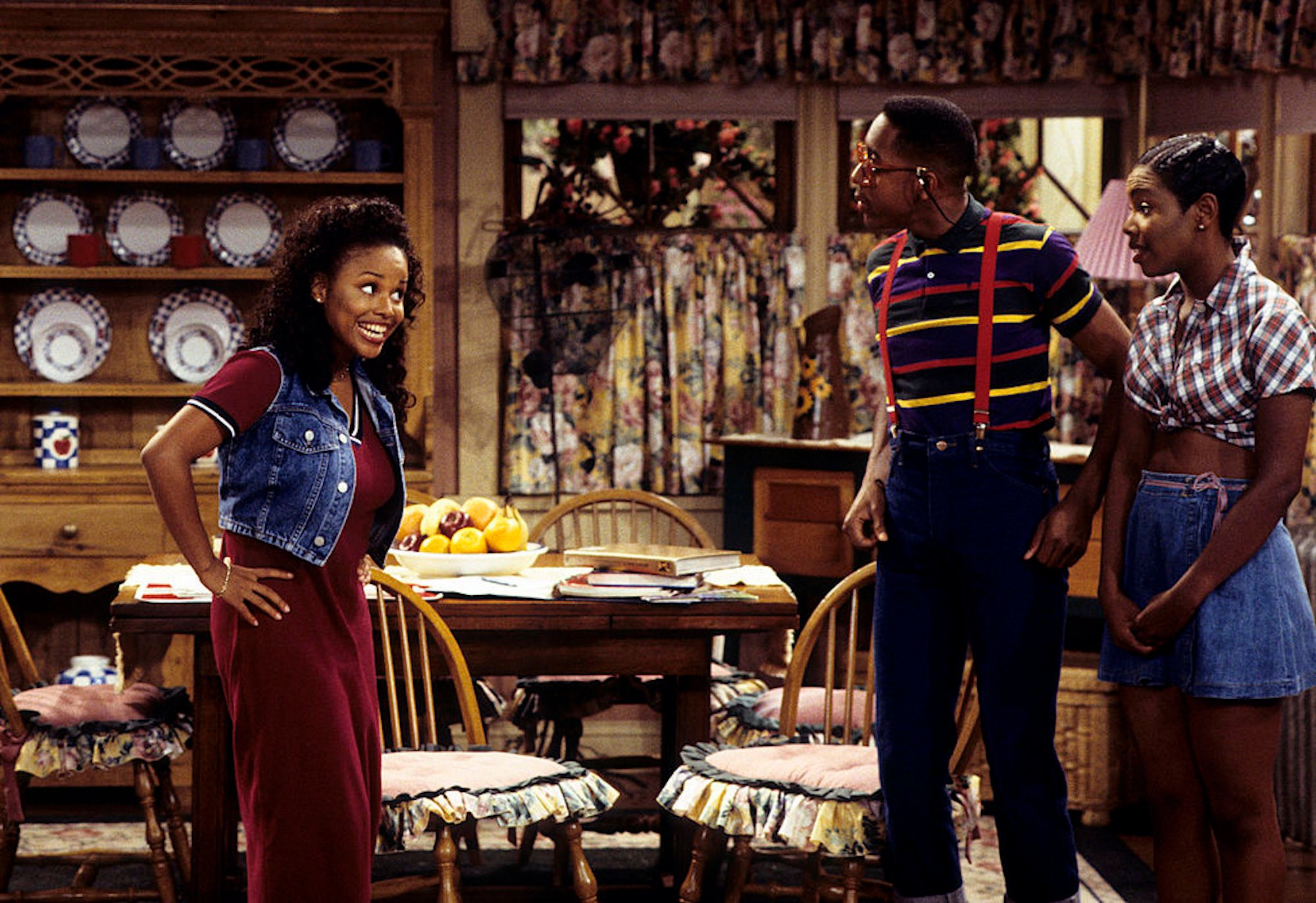 Family Matters was a Perfect Strangers' conception. The family matriarch Harriette Winslow worked as an operator at a newspaper factory where Balki and Larry worked. The producers loved her quick wit and well-timed humor so much that they decided to create a show that would focus on Harriette and her family.
Perfect Strangers' producers wanted to create a family-based show, and Harriette's character seemed to be the ideal fit for the sitcom in development. The new show was scheduled to fit in the TGIF time slot for ABC.
Family Matters adopted The Cosby Show's type of setting, which involved a working-class all-African-American family. Unlike the Huxtables, the Winslow family were more down to earth and relatable to their audience, which consisted of everyday people.
The producers said that they wanted to create a show that would showcase how families relate with one another every day, and at the end of the day, they would do the "right thing."
The show featured Harriette, her cop husband Carl, and their three children, Eddie, Laura, and Judy. Additional cast members were Harriette's widowed sister Rachel and her infant son, who moved in with the Winslows after her husband's death.
It also revolved around Carl's street-smart mother Estelle, who also went by Mother Winslow. Family Matters was a hit because it depicted black love in a happy marriage, something which wasn't an ordinary occurrence at the time. The cast also had fantastic chemistry with one another, which also heightened the show's popularity.
Urkel was brought in for a one-time gig
As the show progressed, it began featuring characters outside the Winslow family setting. One of those characters was Steve Urkel. The actor who played Urkel, Jaleel White, joined Family Matters to play the Winslows' nerdy neighbor.
Although Urkel was only meant to appear in one episode, viewers fell in love with the character so much that he had to get upgraded to a series regular. Urkel's trademark was a nasally grating voice which was all over the place and pants that rode up to his skinny waist. 
Urkel was popular with the audience because he spewed sassy and sometimes annoying rejoinders, which provided the show with some comic relief from the lessons the show was trying to put across.
Urkel's fame caused some tension with the cast
As the show progressed, the suspenders-wearing nerd became a hit, and audiences demanded more of him. His popularity even went beyond his Family Matters screen time. Merchandisers took advantage of his popularity to create Urkel-inspired merchandise such as posters, lunchboxes, trading cards, and clothing that had Urkel's face plastered onto them.
Urkel was so popular that in 1991 a cereal-producing company called Ralston brought Urkel to American households with a branded breakfast called Urkel-Os. While Urkel grew into a hot commodity, the rest of the cast felt their light diminishing.
According to Mental Floss, Urkel's sudden popularity caused some tension on set with the rest of his castmates. White admitted that "things were definitely getting strained in the early going." He acknowledged that his popularity caused a division between him and the cast. However, as the show progressed, the relationships improved and the Family Matters cast learned to embrace Urkel and his antics.