Family Thanksgiving Movies to Watch This Weekend: Disney's 'Encanto,' Lady Gaga in 'House of Gucci,' and More
If you're looking for family Thanksgiving movies to watch over the holidays, Disney's Encanto and House of Gucci featuring Lady Gaga are sure to delight relatives of all ages. 
Here are the details of the films and where to watch them. 
Disney's 'Encanto' is one of the perfect family Thanksgiving movies 
When you need a movie that your entire family can watch, including young children, then Disney's Encanto is the ideal choice. 
The movie centers around the members of the Madrigal family, who each have a special ability like super strength, healing, etc. The only person in the clan who does not have a magical gift is 15-year-old Maribel. When the family's powers are jeopardized, Maribel must figure out how they can keep their abilities. 
The film has new music from "Hamilton" creator Lin-Manuel Miranda and features the voice acting talents of Stephanie Beatriz, María Cecilia Botero, Wilmer Valderrama, Adassa, Diane Guerrero, and more. 
The film is rated PG for some thematic elements and mild peril, and it can only be seen in theaters at this time. 
Put 'House of Gucci' on your list of family Thanksgiving movies to watch Lady Gaga's performance
House of Gucci has a runtime of 2 hours and 38 minutes, so this movie will help keep the family entertained for a while. It spans three decades of the Gucci fashion house and stars Lady Gaga as the ambitious Patrizia Reggiani. Lady Gaga and Adam Driver are getting rave reviews for their performances in the film. Al Pacino, Jared Leto, and Jeremy Irons also appear in the biographical crime drama.
House of Gucci is rated R for language, some sexual content, brief nudity, and violence, so use your discretion when deciding which family members to invite to the theater.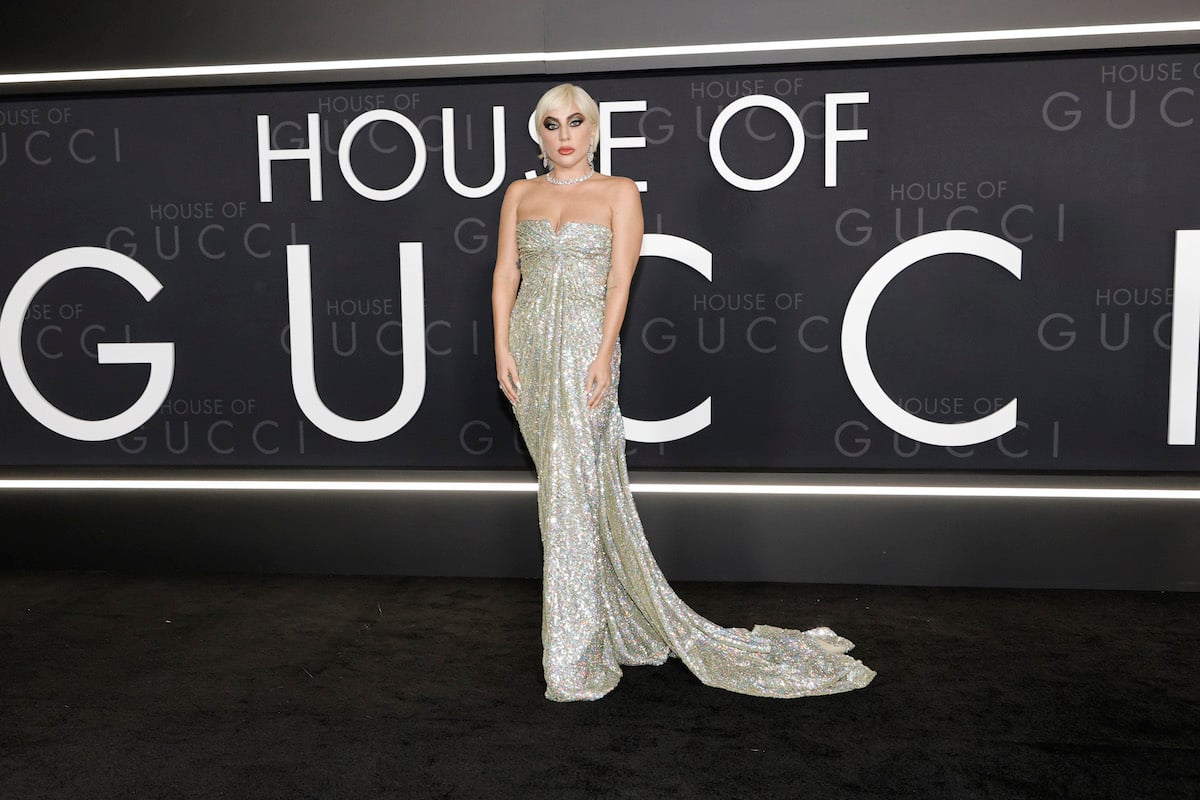 Netflix options for family-friendly Thanksgiving films
If you're looking to watch family-friendly Thanksgiving movies at home instead of venturing out to theaters, there are plenty of options on Netflix.

Holidate is a 2020 rom-com starring Emma Roberts and Luke Bracey. It's a feel-good film about two strangers who agree to be each other's guests at holiday family events, including Thanksgiving dinners, to avoid nosy questions about their love lives. 
Free Birds is a 2013 fun animated film that follows two turkeys, voiced by Woody Harrelson and Owen Wilson, as they attempt to change the course of Thanksgiving history. The turkeys travel back in time to 1621, just before the first Thanksgiving, and try to prevent turkeys from ever becoming a Thanksgiving dinner staple. 
Lady Bird is an award-winning 2017 movie that addresses handling generation gaps during the holidays. Greta Gerwig's coming-of-age dramedy follows teenager Lady Bird, played by Saoirse Ronan, as she navigates her relationship with her mother and her senior year of high school. There is a Thanksgiving scene where Lady Bird spends the holiday with a friend instead of her family.