'Family Ties': What Is Meredith Baxter's Net Worth?
Family Ties is an iconic TV show that, for many, perfectly encapsulates the culture of the '80s. It was partially responsible for launching popular actor Michael J. Fox to fame and even though it has been off the air for decades, it remains popular in rerun form.
Fox wasn't the only actor to make a splash on the series, however — Meredith Baxter was one of the leading stars of Family Ties, and helped to not only ground the show in reality but to draw in an older generation of fans. These days, Baxter is still acting, although she has taken a step back from major projects in order to focus on her family. 
What is 'Family Ties' about?
Family Ties debuted on television in 1982. The series told the story of an Ohio-based family, headed by Steven and Elyse Keaton. The Keaton parents, who are liberal-leaning politically, preside over their three children, including ambitious, conservative Alex, fashion-forward Mallory, and Jennifer, who is an outspoken tomboy. The show deals not only with the complex family dynamic between the parents and children but with real-life issues of the time.
Family Ties quickly became one of the most popular shows on television, rising in the ratings not long after it debuted on television. Critics praised the acting and the way that the show effortlessly portrayed the shifting cultural sensibilities of the '80s, with much of the country transitioning from a "hippie" mindset to a more industrial one. Ultimately, Family Ties remained on television until 1989, winning multiple awards and helping several of the show's lead actors rise to fame. 
Who did Meredith Baxter play in 'Family Ties'?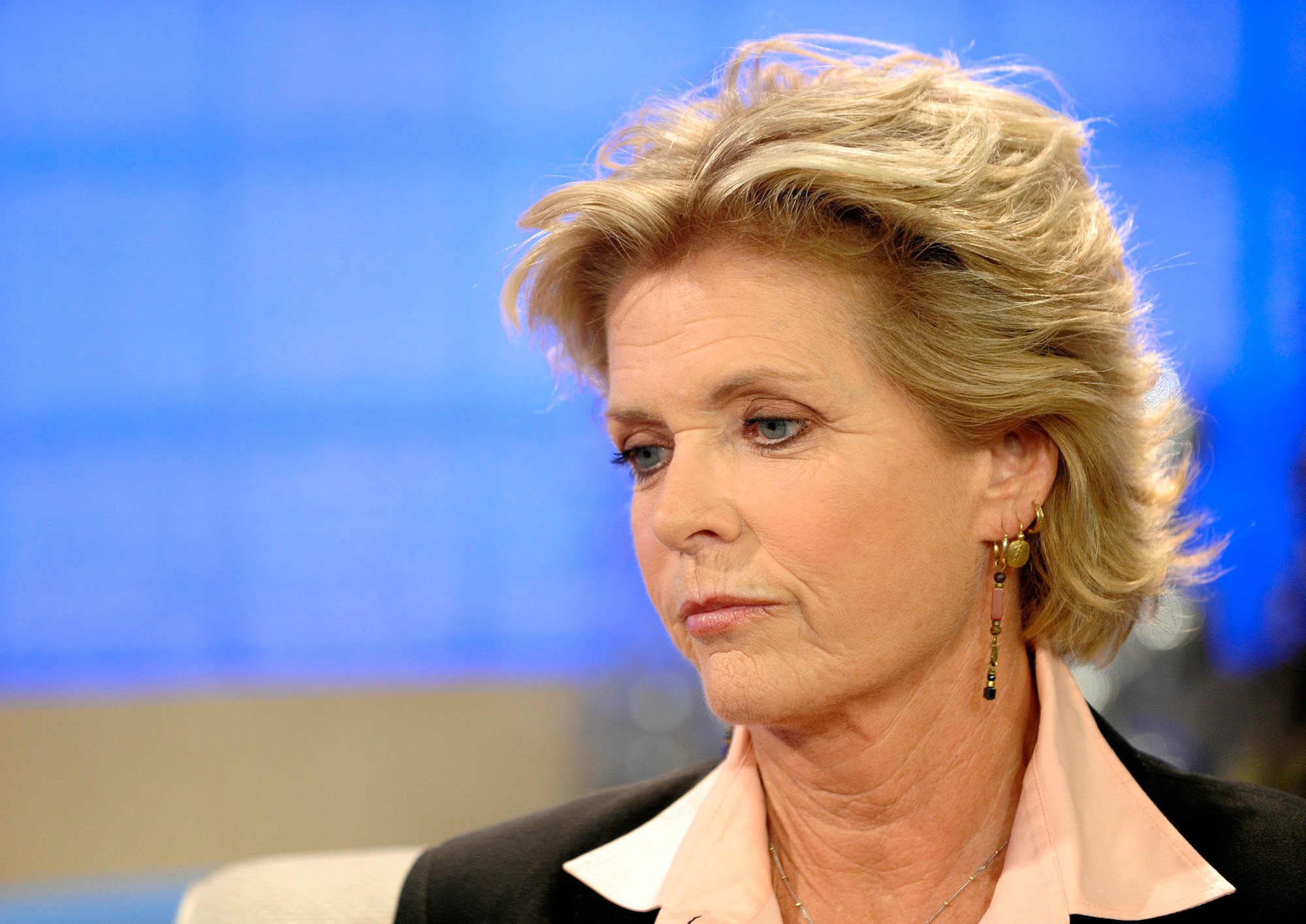 While Michael J. Fox as Alex Keaton was the runaway star of Family Ties, character actress Meredith Baxter, who played Elyse Keaton, made a splash as well. Baxter was born in California in 1947, raised by parents who were active in the entertainment industry. Baxter studied voice while in high school, and by the early '70s, she had made a breakthrough into television acting, with a prime role in the short-lived series Bridget Loves Bernie.
Baxter first rose to prominence in 1976, after she was cast in the TV series Family. She acted in the series for four years, until it went off the air in 1980. In 1982, Baxter landed the role of Elyse Keaton in Family Ties. Elyse, the family matriarch, was a former flower child who often struggles to relate to her more conservative children — but always has her family's best interests at heart. 
What is Meredith Baxter's net worth?
Meredith Baxter was a mainstay on Family Ties until 1989, when it went off the air. Beyond sitcom acting, however, Baxter received acclaim for her work in a variety of television movies and shows, including dramatic movies such as Kate's Secret.
The actress continued performing throughout the '90s and 2000s, and has appeared in high-profile shows like The Young and the Restless. Baxter's personal life has made headlines on many occasions, and her coming-out as a lesbian in 2011 was a major pop-culture moment.
These days, Baxter isn't as public as she once was, and she tends to be very selective about what roles she chooses. Still, she is undoubtedly a fan-favorite actor, thanks primarily to her work in Family Ties. Baxter is also quite wealthy, with an estimated net worth of around $7 million, according to Celebrity Net Worth. For Meredith Baxter, her journey through stardom hasn't always been easy, but she has earned a place in pop culture history that is all her own.