Famous Musician Joked He 'Killed' Elvis Presley with 1 of His Songs
Elvis Presley performed songs by many famous songwriters. For example, his last album ends with a song written by a songwriter who was already quite famous but who would become an even bigger deal in the years to come. Here's a look at what the songwriter in question called the King of Rock 'n' Roll's "last song" — a song which he joked killed the singer.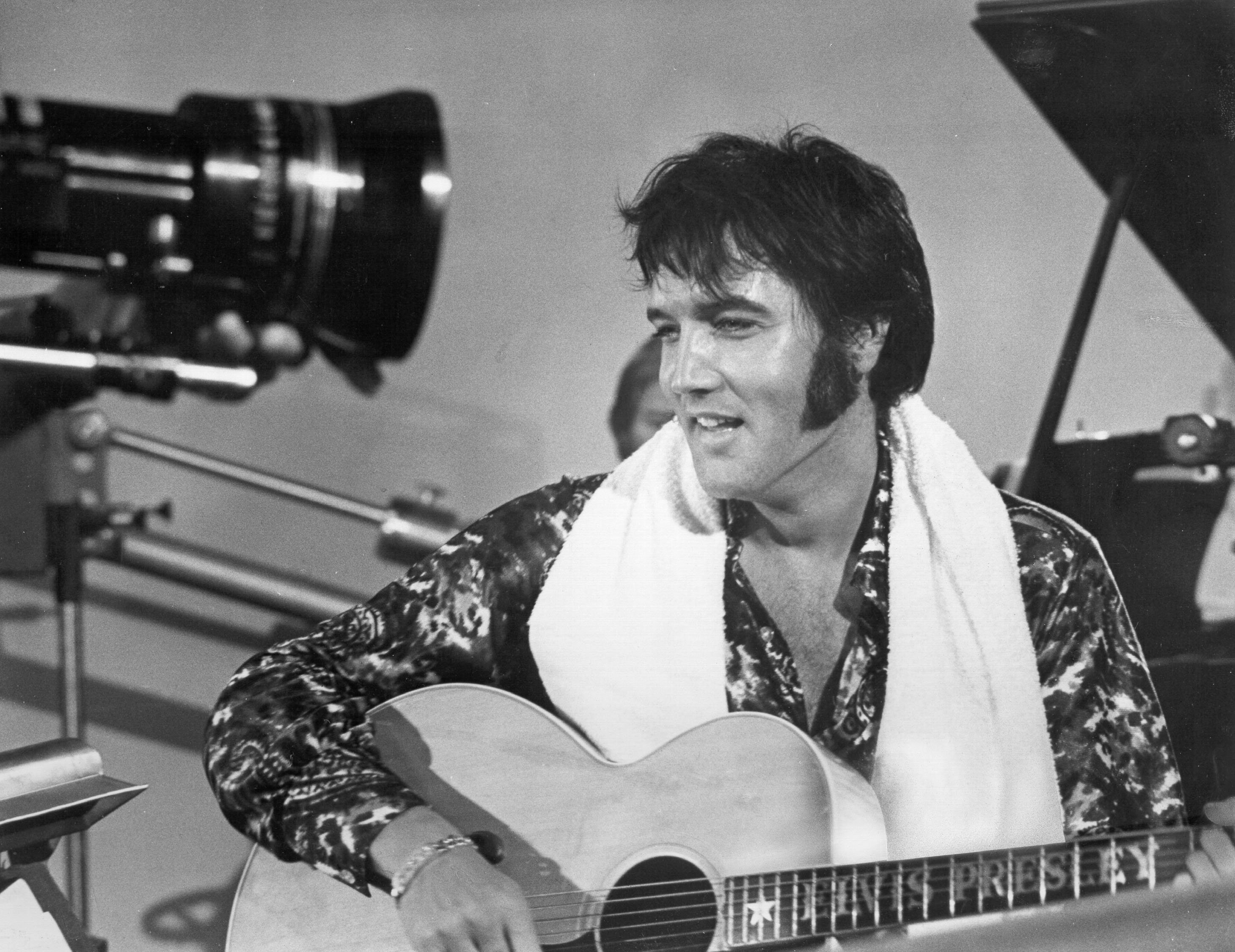 Famous songwriter wrote one of Elvis Presley's 'very personal' songs
In the 1950s and 1960s, Elvis performed tracks by legendary songwriters like Otis Blackwell ("All Shook Up"), Jerry Leiber and Mike Stoller ("Jailhouse Rock"), and Mac Davis ("A Little Less Conversation"). Each of the aforementioned songwriters is a big name for fans of classic rock and country music. However, near the end of his career, Elvis performed a track by someone who was much more famous.
In the late 1970s, Andrew Lloyd Webber was most known for his musicals Joseph and the Amazing Technicolor Dreamcoat, Jesus Christ Superstar, and Evita. He would later give the world Cats, a major blockbuster musical, and The Phantom of the Opera, one of the highest-grossing musicals ever. During an interview with the BBC, he revealed he crossed paths with Elvis in a major way.
"Well, I wrote his last song… therefore, I killed Elvis," Lloyd Webber joked. "It's called 'It's Easy for You' and there's a wonderful version which is one of the scratched tapes of the thing which is actually the best and he starts off by saying 'This is a very personal song for me." Lloyd Webber and his co-writer, Tim Rice, were very proud of that fact.
RELATED: John Lennon Liked 1 Elvis Presley Hit Better Than All The Beatles' Songs
How Andrew Lloyd Webber reacted when Elvis recorded one of his songs
Lloyd Webber revealed he also wrote a late period Every Brothers song called "Cold." He was a huge fan of both Elvis and The Everly Brothers, so he felt he had truly made it by writing for them. Furthermore, he initially thought he should retire after Elvis and The Everly Brothers recorded his songs because he felt there was nowhere else for his career to go. However, he earned no royalties from the songs. In the case of "It's Easy for You," Lloyd Webber blamed Colonel Tom Parker, who had the publishing rights for "It's Easy for You."
Whether "It's Easy for You" was Elvis' last song depends how you look at it. It's definitely the final song on his final studio album, Moody Blue. However, it wasn't the last song he recorded. According to Smooth Radio, that song was "He'll Have to Go," which was also included on Moody Blue.
RELATED: Elvis Presley's Producer Called 1 of His Most Famous Songs 'The Worst Record'
Regardless, Moody Blue was a hit. It reached No. 3 on the Billboard 200, remaining on the chart for 31 weeks. The album's commercial performance may have been helped by the "Can't Help Falling in Love" singer's death, which drew national attention to his life and art. The album seemed to resonate — and Lloyd Webber was proud Elvis recorded one of his songs.
RELATED: Elvis Presley's Manager Felt His Songs and Movies Got Less Popular Due to Hypnosis