Fans Accuse Kris Jenner of Being a Narcissist and They've Got the Receipts to Prove It
Is Kris Jenner a narcissist? Fans have found many examples of her displaying this behavior over the years.
Fans of the Kardashian-Jenners are pretty well-versed in the ways of each family member — and it's long been said that Kris Jenner is a bit of a narcissist. As momager to her famous brood, she's helped elevate each of her children to impressive levels of fame and fortune, but some fans think that she makes everything all about her.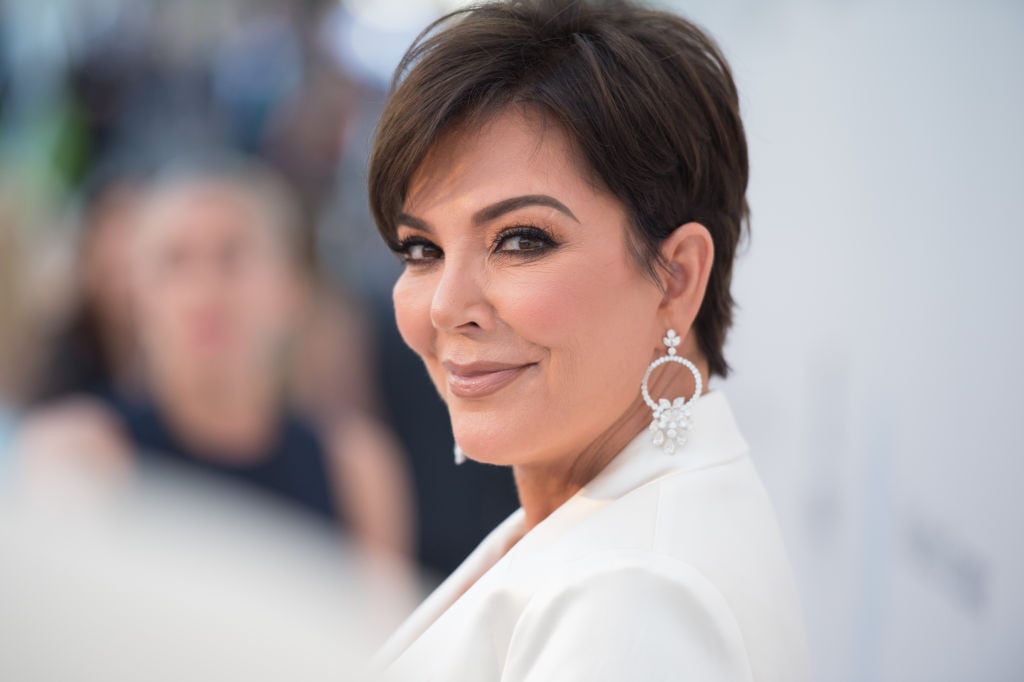 One fan pinpointed when they realized Jenner is a narcissist
On Reddit, a discussion about Jenner kicked off in a thread titled "the exact moment Kris became a narcissist in my eyes," in which one fan shared how they had started watching Keeping Up With the Kardashians from the beginning and discovered a moment that was very telling about Jenner.
"I have found Kris to be self-centered, dramatic, and emotionally manipulative at times, but I always thought the claims on this sub that she's a full blown narcissist were extreme," they wrote, adding, "Oh boy have I changed my mind. And I can't believe it took this long tbh."
The Redditor then detailed the moment from season 12 episode 17, in which Kim Kardashian West helped style Caitlyn Jenner for the ESPYs. "Kris calls Kim, crying and screaming that she feels betrayed, she can't believe Kim did this, she feels abandoned, etc. Kim says: 'I thought you guys were on good terms; I'm trying to be neutral.' And Kris starts yelling about 'I don't want neutral! My own children that I birthed — I don't want neutral,'" the Redditor user noted.
They went on to call Jenner's reaction "ridiculous" and "telling that Kim truly thought nothing was wrong between them, because that leads me to believe that Caitlyn hadn't done anything crazy against Kris to warrant that kind of outburst."
Other fans said they've seen the behavior before
In the Reddit discussion, other fans weighed in with when they noticed Jenner's worrisome behavior. One fan shared, "the first moment I noticed was back when Khloe wanted to move to New York and Kris says something along the lines of 'Do you really hate me that much that you would move across the country just to get away from me?!'"
"It's definitely a moment where it's on full display but Kris has been a narcissist since forever," another Reddit user shared. "There are so many stories about her past that I'm pretty sure she's been that way probably even before meeting Robert."
Another fan broke things down even more, based on their own experience with a manipulative and narcissistic mother. "The love she gives her children is a direct reflection of 1. how good they make her look as a mother, 2. how beautiful they are, and 3. how much they can stuff into her pockets," they explained. "What has always been sad to me watching this show is how easily the daughters buy her guilt tripping…"
Jenner displayed this behavior after the Paris robbery, too
Another Reddit user explained that Jenner showed some of this selfish attitude after Kim was robbed in Paris.  
"Kris was going nuts over everyone's security and [her boyfriend] Corey told her to chill out. She started screaming at him through the phone 'I CANT chill out! After what we (don't you mean Kim?) went through in Paris! You don't tell someone who's having a panic attack to chill out!,'" the Redditor noted.
They continued, "And she definitely was not having a panic attack, more like a b*tch fit. Screaming about how traumatized she was because of 'what we went through in Paris.'"