Fans Are Convinced John Mayer Isn't Over Ex Jennifer Aniston
John Mayer and Jennifer Aniston may seem like an unlikely pair, but they were actually a couple once upon a time. The two began dating in 2008 and were together for a short amount of time before going their separate ways.
Since their split, Mayer and Aniston have moved on with their lives and found themselves in relationships with other people. However, some seem to think that the singer never fully got over the Friends star — and his recent social media activity has fans convinced this is true.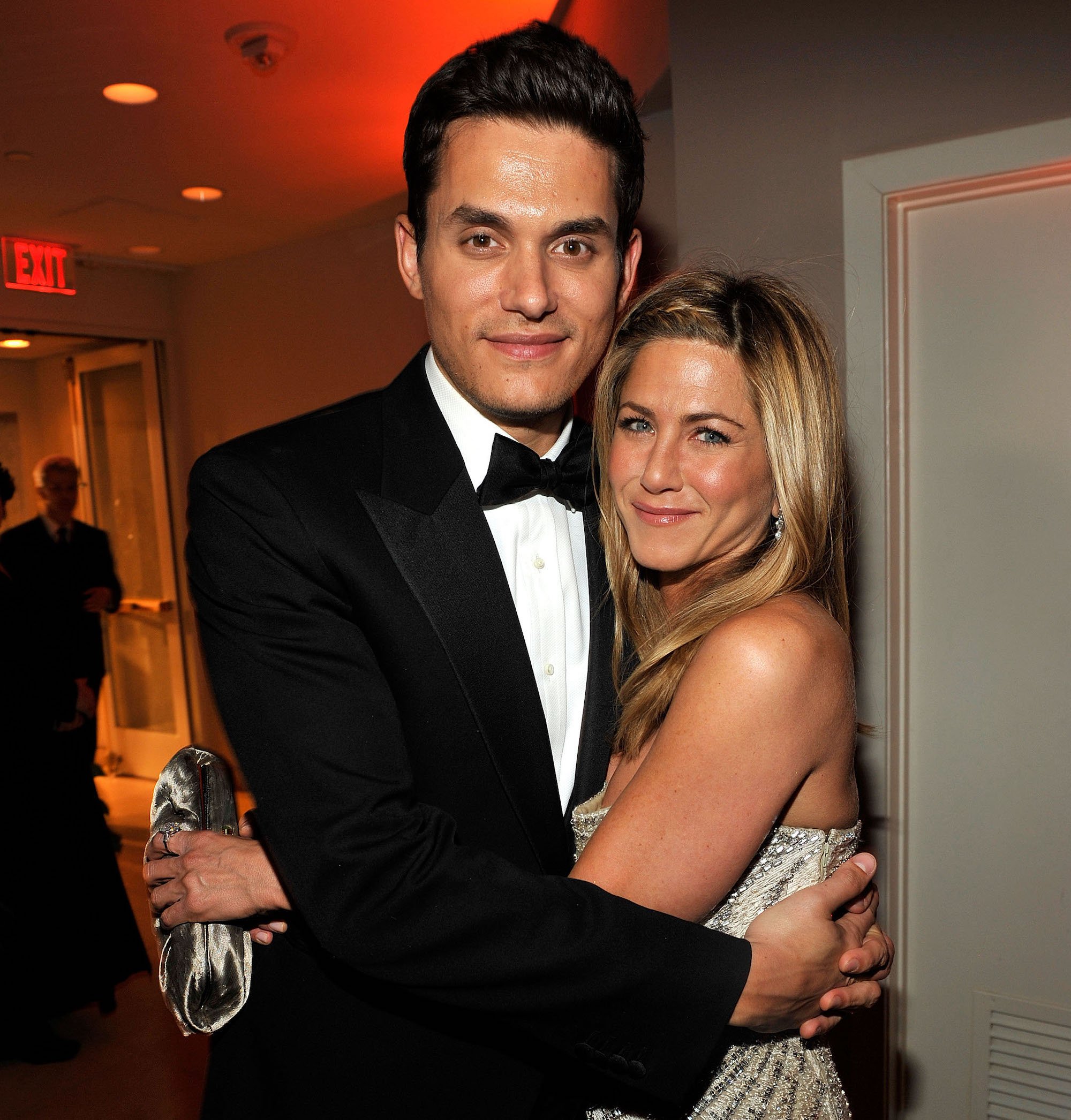 John Mayer raised eyebrows after liking a photo of Jennifer Aniston on Instagram
Mayer and Aniston may have broken up more than a decade ago, but they are still being linked to each other today, thanks to a recent Instagram post.
The "Gravity" singer has been raising a ton of eyebrows lately after internet users recently noticed that he liked an Instagram post on a Jennifer Aniston fan account. The post in question shows a series of black-and-white throwback photos of the Friends alum riding a bicycle. "I just can't with these pictures," the fan page captioned the snapshots.
It didn't take long for the post to garner thousands of likes. But Mayer's double-tap stood out from the rest.
Clearly, the singer couldn't resist liking the photos of his ex. However, his like didn't go unnoticed by fans who immediately began calling him out in the comments.
"John Mayer liked," one Instagram user wrote, along with a crying face emoji. "WHY DID @johnmayer LIKE THIS?" another person commented.
While we'll probably never hear the answer to this question from Mayer himself, it appears to fans that the singer might still be hung up on Aniston all these years later.
Though this seems like it can be the case, it's likely Mayer was just scrolling through Instagram and happened to come across the post of his ex.
And to be fair, Mayer isn't the only one guilty of lurking through his ex's tagged posts. Back in April 2020, Aniston was caught watching the singer's Instagram live and even commented on the upload.
John Mayer previously admitted his split from Jennifer Aniston took a toll on him
Just a reminder, Mayer and Aniston dated on and off in the late 2000s before calling it quits for good in 2009. 
Following their first breakup, the actor opened up about Mayer's decision to end their relationship with Vogue, revealing that she had no hard feelings toward her ex whatsoever.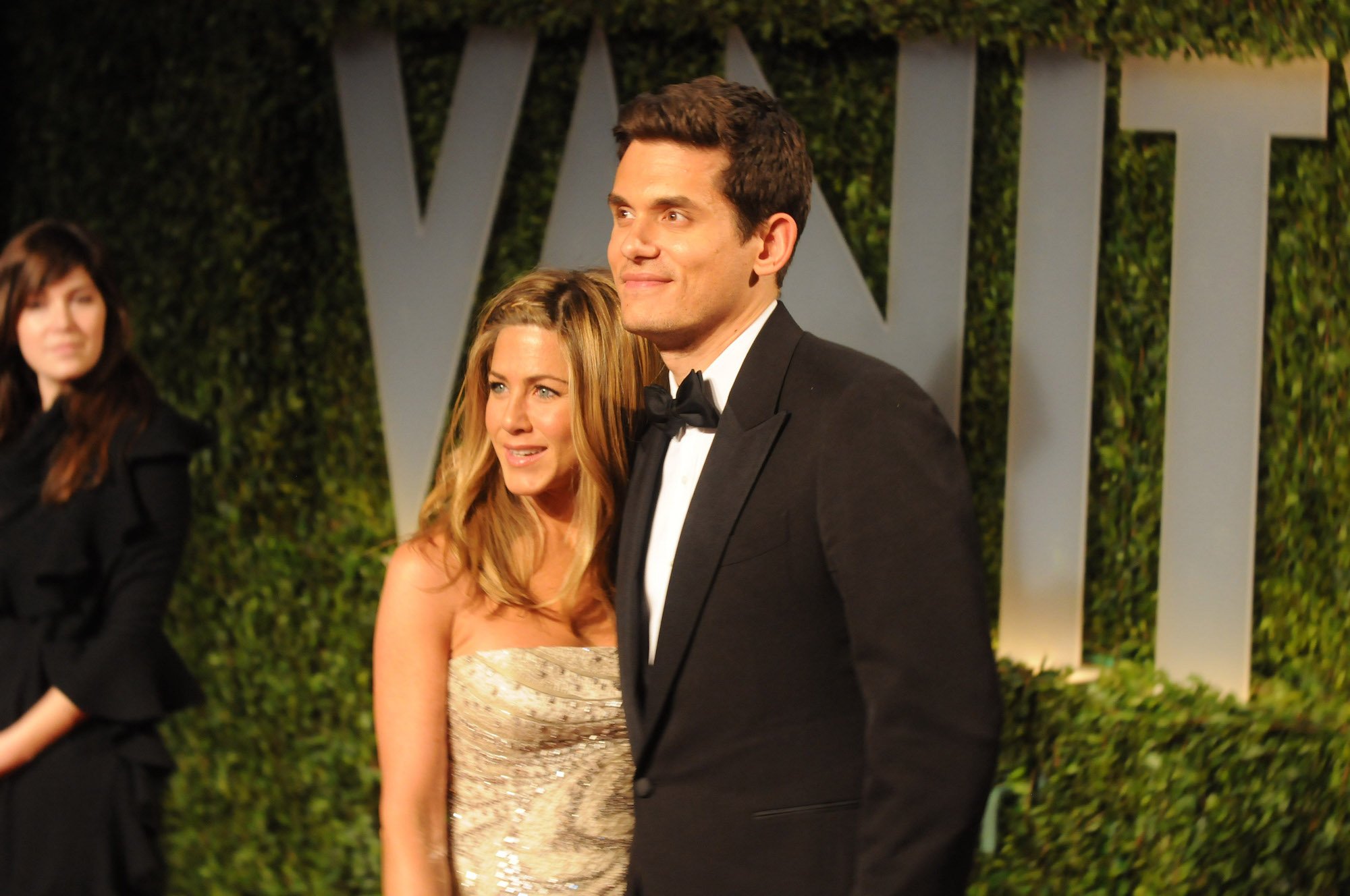 RELATED: Are Jennifer Aniston and John Mayer Still Friends?
"But I feel seriously protective of him and us. Trust me, you'll never see that happen again from that man," she told the outlet. "And it doesn't take away from the fact that he is a wonderful guy. We care about each other. It's funny when you hit a place in a relationship and you both realize, We maybe need to do something else, but you still really, really love each other. It's painful. There was no malicious intent. I deeply, deeply care about him; we talk, we adore one another. And that's where it is."
As for Mayer, he revealed that his split from Aniston took a significant toll on him, admitting that he had some regrets about their breakup. "I've never really gotten over it," he told Rolling Stone in 2010, "It was one of the worst times of my life."
Where do John Mayer and Jennifer Aniston's relationship stand today?
While their relationship wasn't meant to be, that hasn't stopped Aniston and Mayer from being on good terms with each other throughout the years.
Not only have they spoken highly of each other during interviews, but the pair have been spotted hanging out together as friends on more than one occasion.
In February 2020, the two were sighted at the same Hollywood hot spot, the Sunset Tower Hotel, where they reportedly shared a dessert together. The year prior, Mayer attended Aniston's star-studded 50th birthday bash in LA.
Good to know that Mayer and Aniston continue to be great friends all these years later!