Fans Are Freaking Out Over This Kim Kardashian Photo for the Most Bizarre Reason
Kim Kardashian West has shown her makeup-free face before, proving that she's not always hiding behind products, but fans are freaking out about a recent close-up photo that shows the reality star's skin. The pic was posted on Reddit, where an interesting conversation broke out about beauty standards and Kardashian West's normal flaws.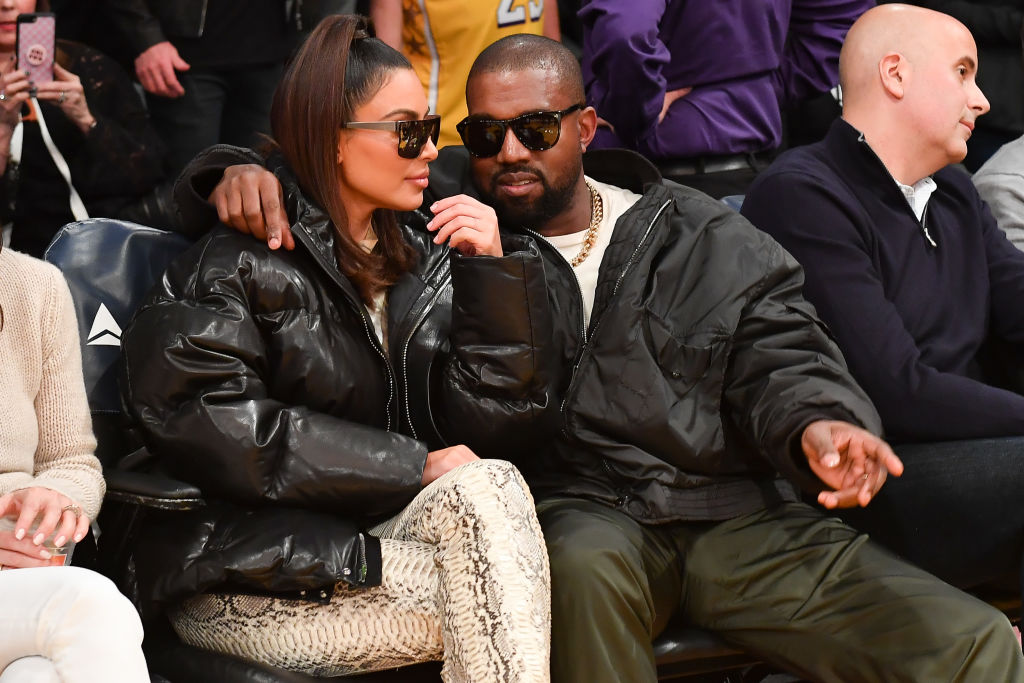 Kim Kardashian West's skin was on display
Kardashian West often shows a fresh-scrubbed face, but many fans are used to seeing her use of heavyhanded makeup and Instagram filters to cover any flaws.
When a Reddit user named 3noot shared a Getty photo of Kardashian West at a Los Angeles Lakers game, there was a lot of discussion about how her skin isn't that much different than the rest of us.
The following description accompanied the photo: "She has amazing realistic looking skin, and keep in mind that she has access to the best skin products/treatments in the world. Don't be deceived by the high skin standards put upon you, flawless skin doesn't exist in real life, only on Instagram."
Kardashian West's skin, despite getting wonderful treatments and using top of the line products, has pretty normal flaws, including pores and fine lines.
Fans sounded off on the star's flawed skin
The close-up shot seemed to bring Kardashian West down to a more normal level, as people remarked that her skin isn't that much different than theirs. One Reddit user shared: "Her pores… her skin looks legit almost like mine. It's hard to believe how fake the standards are." Another Redditor shared: "I always thought my pores were humongous, but they're very similar to how hers look. Her skin texture is also similar to mine. This is crazy."
Another Reddit user simply noted: "I think this is the most human I've seen her face look."
Other Redditors shared their thoughts on the beauty industry, with one person believing we've been tricked "into believing normal things such as pores, texture and the occasional small pimples are abnormal." They added: "Literally no one on earth meets their standards of beauty. Not a single human being. Because skin is not a totally smooth surface like plastic. People need to keep that in mind. The goal is for you to never ever be satisfied with your skin and always buy more skincare/makeup/procedures."
Kardashian West finds pimple popping satisfying
A recent Keeping Up With the Kardashians bonus scene took fans inside a bit of an obsession that Kardashian West has — popping pimples.
The clip shows Kardashian West helping Khloe Kardashian with skin issues, as she announces: "Dr. Pimple Popper to the rescue!" Khloe instructs her: "Just my neck, you're not going any further."
Kardashian West gets to work with a pimple removing tool, noting, "This is amazing. You stab a little area that has the pimple. Oh, this one is worth it!"
"That one hurts!" Khloe responded, with Kardashian West pointing out: "Well, hurts for a reason." She also shared a possible career, noting: "I should have been an aesthetician. I can't take this up as a real hobby."
Kardashian West offered Khloe a peek at the outcome of the pop session, saying: "Okay, I'm done. Want to see what I got out of that one?" You can guess how that went over.