Fans Are Pumped That 'Cobra Kai' Is Moving to Netflix — Here's What We Know So Far
Cobra Kai is moving to Netflix, and fans can barely contain their excitement. Here are some of the best reactions from Twitter and what we know so far about the show's future.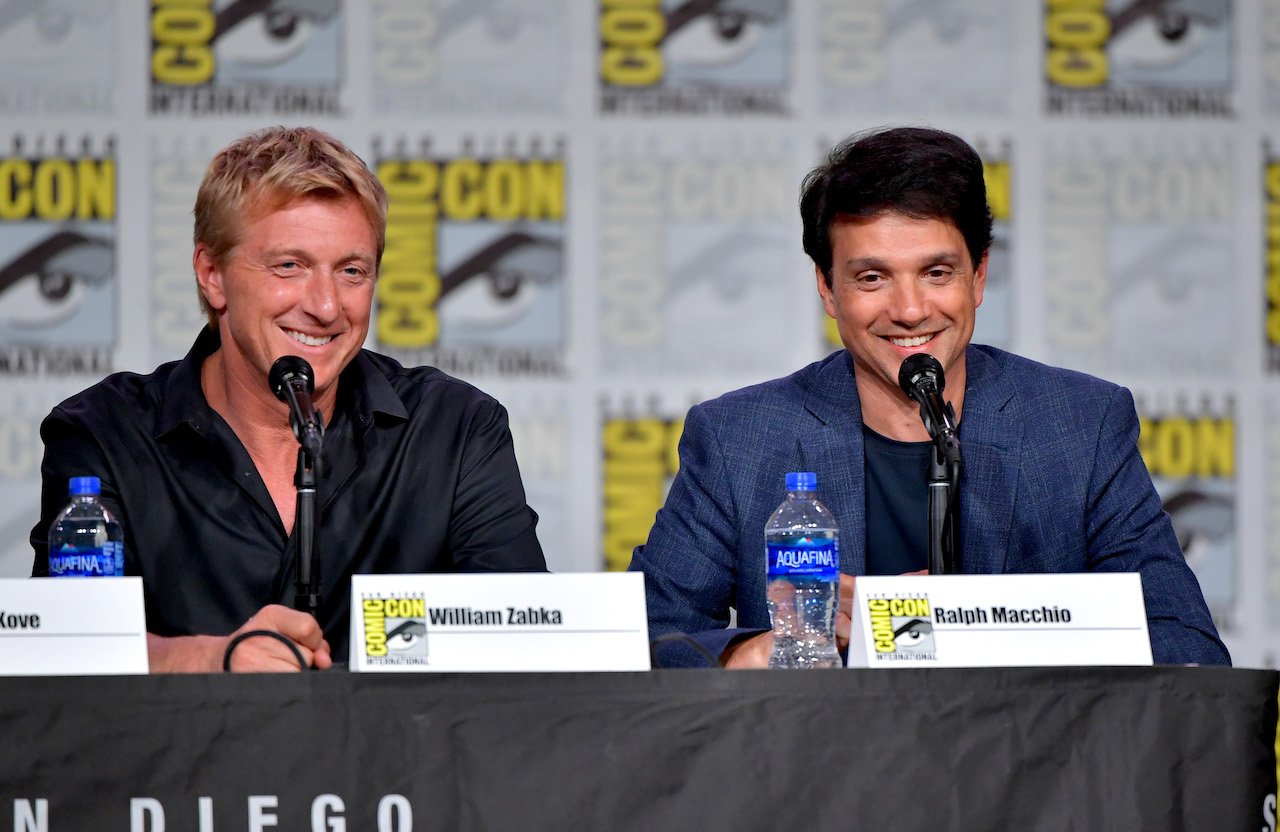 When will 'Cobra Kai' premiere on Netflix?
Cobra Kai launched as a YouTube original show, but in a twist, Netflix has required the exclusive rights to season 3, as reported by Deadline. The outlet quoted executive producers Josh Heald, Jon Hurwitz, and Hayden Schlossberg as saying this about the move:
"Making Cobra Kai has been a dream come true for us since day one. We are thankful for the tireless dedication of Jeff Frost, Chris Parnell, Jason Clodfelter, Karen Tatevosian, and all our partners at Sony for finding us a new home where we can not only continue the series, but also explore opportunities to further expand The Karate Kid universe."
After the success of season 2, YouTube ordered season 3 back in April of 2019, as noted by Deadline. While there is no firm release date for the latest chapter in the long-standing narrative, Hurwitz confirmed in a tweet that filming for season 3 wrapped in December 2019. With any luck, the new episodes will drop on Netflix soon.
"Finally! Best news I heard this year," tweeted a fan.
"Yesss!!! That is great news. I'm so happy I have always wanted to watch Cobra Kai and never could on YouTube," enthused another Twitter follower.
How can fans catch up on seasons 1 and 2?
RELATED: This 'Cobra Kai' Star Might Not Be Back for Season 3
Fans who previously did not have an opportunity to check out Cobra Kai can catch up on the first two seasons of the series before the third season launches. Netflix will premiere seasons 1 and 2 in 2020, ahead of the newest installment.
"I am so excited for this news! I will be binging the hell out of seasons 1 and 2 in preparation for season 3. I adore Cobra Kai," gushed an enthusiast, in a sentiment that echoes through social media.
As detailed by Deadline, Jeff Frost, the President of Sony Pictures Television, the production company behind the show, commented on the new deal. Frost said, "We are very thankful to our partners at Netflix and couldn't be more elated that they have become the new home for this epic saga."
What is the 'Cobra Kai' backstory?
RELATED: How Much Karate Training Did Peyton List Have for 'Cobra Kai'?
The story began in 1984 with The Karate Kid. In the movie, Daniel LaRusso and Johnny Lawrence spark a rivalry. Johnny trains at the hardcore Cobra Kai Dojo, while Daniel receives one-on-one lessons from a humble sensei, Mr. Miyagi.
The final confrontation between Daniel and Johnny takes place during the high stakes All Valley Karate Tournament. Daniel is victorious and, as seen in The Karate Kid Part III, Johnny's dojo goes to ruin. Over thirty years later, Daniel and Johnny rekindle their feud. And that's where the Cobra Kai series picks up.