Fans Aren't Buying Khloé Kardashian's Defense on Trying To Suppress Unedited Leaked Photo
Fans are not happy with Khloe Kardashian for the way she responded to the apparent leak of one of her photos.
Since changing the reality TV industry with their premiere of Keeping Up With the Kardashians, there isn't much gossip and controversy that isn't about the Kardashian-Jenner clan anymore. Mostly because the famous sisters have made a living off of their body image and business ventures stemming from it. 
Surrounding the recent surge in conversations to promote healthier and more realistic body types, fans are venting their frustrations with the Kardashians' plastic surgery denial, Khloé Kardashian's response to her unedited photo leak, and her attempt to suppress it.
The drama surrounding Khloé Kardashian's unedited pic
Khloe has been under fire for some time now for her continually changing face on her social media, but it's her recent unfiltered photo leak that has everyone talking. During a vacation in Palm Springs, an 'unflattering' photo surfaced of Khloe in a bikini on her grandmother's account.
The photo was immediately pulled down. Fans were enraged that the Kardashian's were trying to delete the evidence of Khloe's body, despite it being the most realistic representation of a woman's body.
According to Page Six, the Kardashians were quick to defend their right to take the photo down.
"The color edited photo was taken of Khloé during a private family gathering and posted to social media without permission by mistake by an assistant," KKW chief marketing officer Tracy Romulus said. "Khloé looks beautiful, but it is within the right of the copyright owner to not want an image not intended to be published taken down."
Khloé Kardashian's response to the photo leak
Immediately following the unedited photo leak, Khloe was 'responding' to the backlash by ignoring it altogether and posting photos much like her "Purple people eater" Twitter post. 
In direct response to the photo leak and fan outrage, Khloe took to Instagram with a 4-slide post that was meant to express how she felt about the photo leak and showcase that her real body is, in fact, much better than the leaked photo she's trying to suppress. She captioned the post, "Yes I did a live to show you all this isn't photoshopped."
Fans are taking to influential platforms to make a change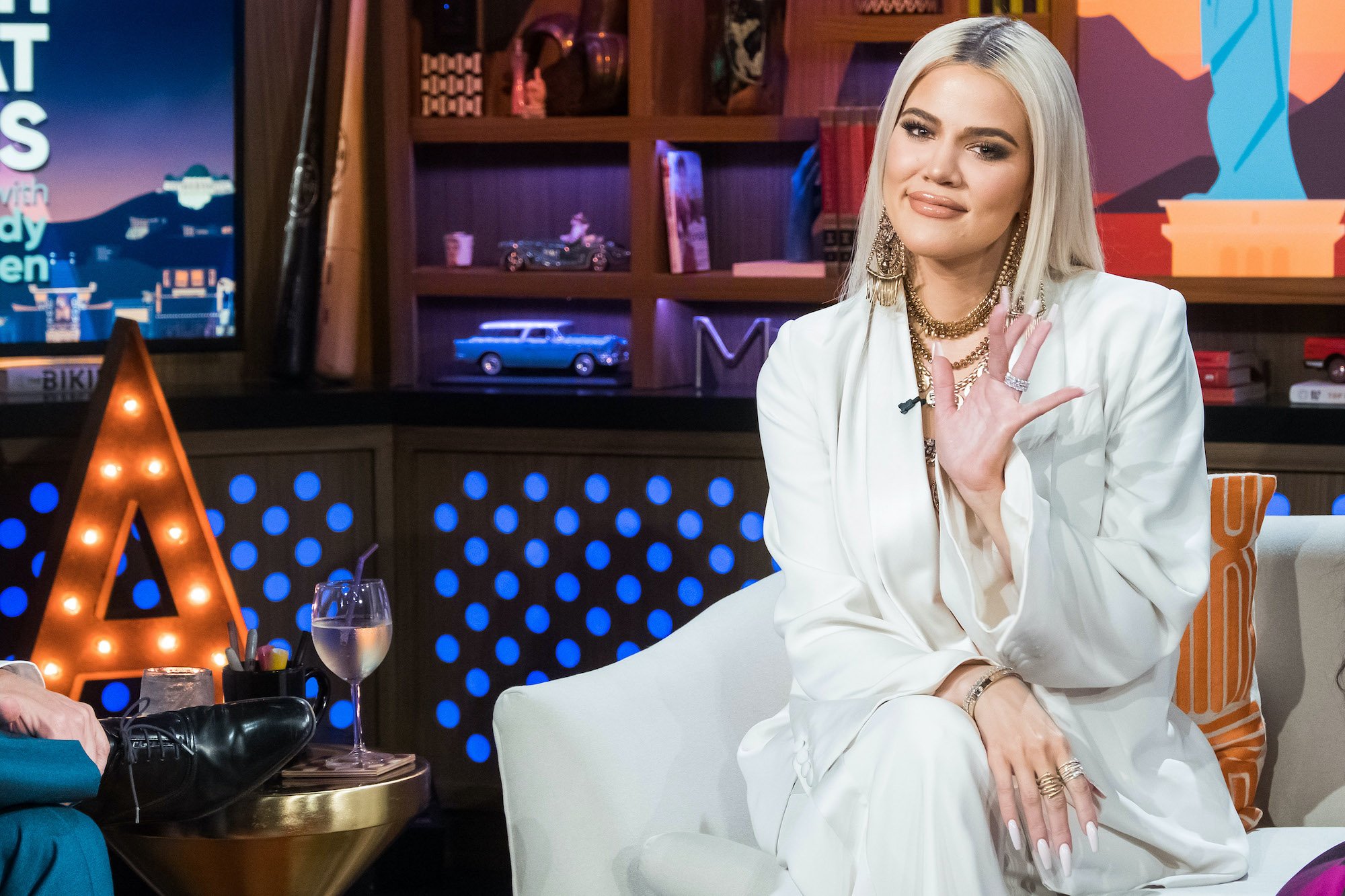 The problem for fans isn't the leaked photo but the Kardashian's edited responses to her unfiltered leak. In other words, fans are fed up with unrealistic representations of Kardashian bodies and the cover-ups associated with them. 
Take, for instance, Twitter user @aitothemai and others who shared a meme on Twitter that read, "Me seeing Khloe's filtered video and 4-slide explanation no one wanted for an unedited pic everyone loved."
Other fans took to TikTok to air out their frustrations.
Sequoiabholmes brought up the effects of the Kardashian expectations on women and men. "It gives men unrealistic standards of women look like. It gives women unrealistic standards. Meanwhile, they off our insecurities, selling us flat tummy teas [and other stuff] that won't give us the results their surgically [enhanced] bodies gave them."
TikTok user gordacorajuda added that another problem is "the fact that the Kardashians edit their photos so much that even after dozens of surgeries, their bodies can't even meet the expectation of their online personas."
In response to Khloe Kardashian's photo leak, fans demand a change from the unrealistic and unhealthy beauty standards being praised today to ones that encompass all bodies as beautiful. This means abandoning photoshop and filters for real representations that real people can relate to.