Fans Believe Meek Mill and His Ex-Girlfriend, Milan "Milano" Harris, Split Because of Nicki Minaj
Meek Mill is a single man. The rapper and his fashion designer ex, Milan "Milano" Harris, have split. It's unclear what led to the breakup but Nicki Minaj fans believe Mill's constant public feuding with Minaj is a factor.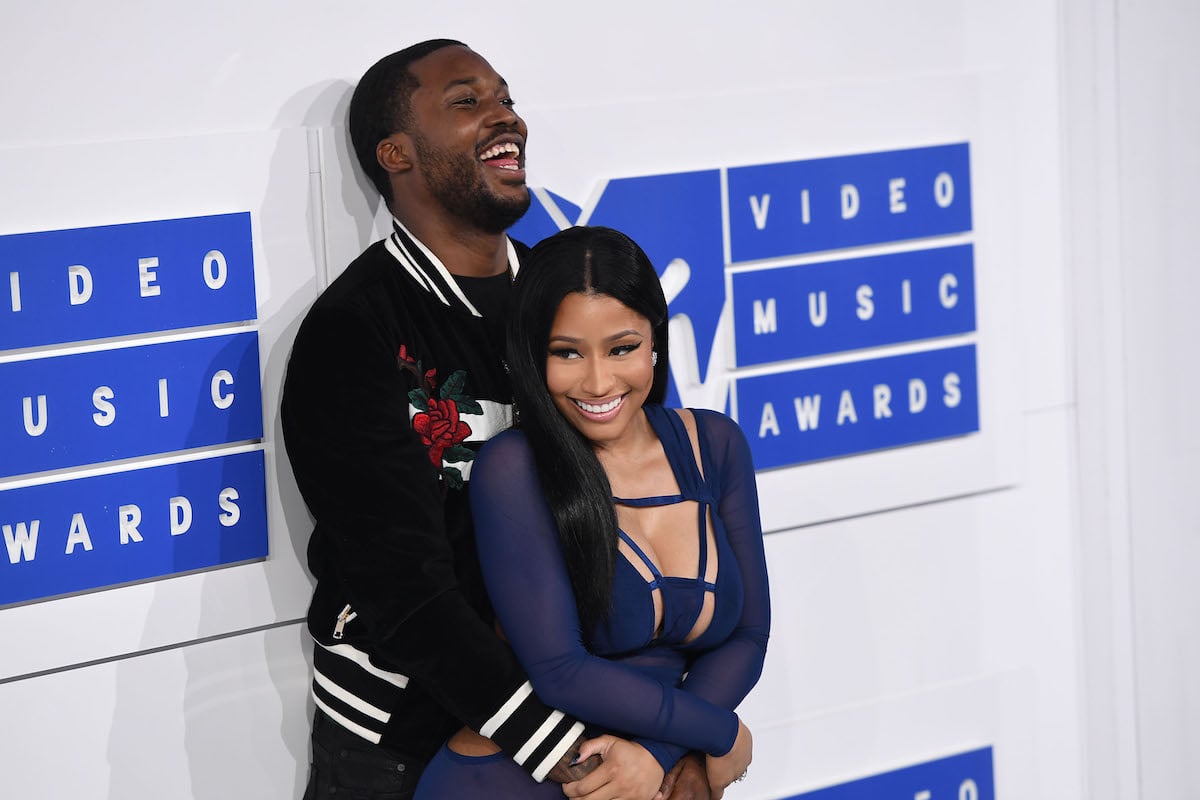 Meek Mill and Milan "Milano" Harris' relationship
Rumors about Mill and Harris' relationship began not long after Mill's split with Minaj. Mill has worn Harris' brand for years and the two have supported one another on Instagram.
Speculation about their relationship went into overdrive after Mill's last stint in prison. The two were spotted together several times and social media users noticed they posted photos from the same places.
Harris denied they were an item in an August 2019 interview with Philly's BOOM 100.3. She said they supported one another as Philly natives and entrepreneurs and were just friends. 
"Meek supports Milano and I support Meek. That's my friend.To be honest, Meek was the first celebrity to ever wear my stuff. In 2012 he wore one of my hoodies," she explained. "And it was an $80 hoodie at the time. And that's literally when I started… people think I shouldn't have an $80 hoodie either. But he wore one of my hoodies."
Four months later, in December 2019, Harris announced she was expecting her first child when she debuted her baby bump at her annual fashion show. She kept the identity of the child's father under wraps at the time. 
"For the past five months, I have been working at home but it's been so hard because I had to be on top of everything," she told attendees. "I had to work double time. Not to mention being sick. I have a different respect for pregnant women."
Fans say Meek Mill's relationship with Milan "Milano" Harris ended because Mill is "obsessed" with Nicki Minaj
Mill confirmed he and Harris were an item during his Twitter beef with Minaj and her husband Kenneth Petty. The former couple traded jabs after running into each other at a shopping center. Minaj accused Mill of running from them when they approached him about comments Mill made.
After Mill received backlash online for engaging in the Twitter war, he decided to bow out.
"My girl is with me pregnant watching me tweet about my ex is very clownish … Ima exit," he wrote.
Related: The Real Reason Nicki Minaj and Her Husband Got Into a Fight with Her Ex Meek Mill
Harris and Mill's son was born on May 6, the same day as Mill's birthday. Mill announced the birth on Twitter, writing, "Milano dropped me off a king on my birthday," with a heart emoji.
It's been two months since the birth of their son and Mill says they are over.
"We [sic] me and Milano decided to remain friends and build our child as separate parents … we still have mad love for each other but we both came to a [sic] understanding," he wrote on Twitter on July 26. He's since deleted the tweet but The Shade Room captured a screenshot.
Harris has not commented but fans of Minaj are convinced the Pink Friday rapper is the reason for the split as Mill has battled with Minaj publicly in recent months.
"Ah. Meek Mill and his girlfriend broke up? Hope it was my good sis that stepped. Not sure how she put up with him, his silly obsession with Nicki Minaj and constant keeping up with her life after she moved on," one wrote on Twitter.
"Meek low key depressed after seeing Nicki's pregnancy pics that's the issue," one commented under The Shade Room, along with laughing emojis.
"He was probably crying about Nicki & she got fed up," another wrote in The Shade Room's comment section.
"Milano broke up with Meek Mill because he's STILL acting like a b***h over Nicki Minaj. Meek is the definition of PRESSED AND HIGHLY BOTHERED," commented another on Twitter.
Mill says he still has love for Harris and is taking the time to work on himself.