Fans Believe Wendy Williams Lacks a 'Moral Compass' Following Her Latest Comments About Bow Wow
Wendy Williams is never afraid of a celebrity feud. Since 2008, the outspoken daytime host has used her platform to dish on stars like Beyoncé, the Kardashian-Jenner family, and Blac Chyna. However, her recent comments about rapper Bow Wow struck a nerve with the rapper's fans in November 2020.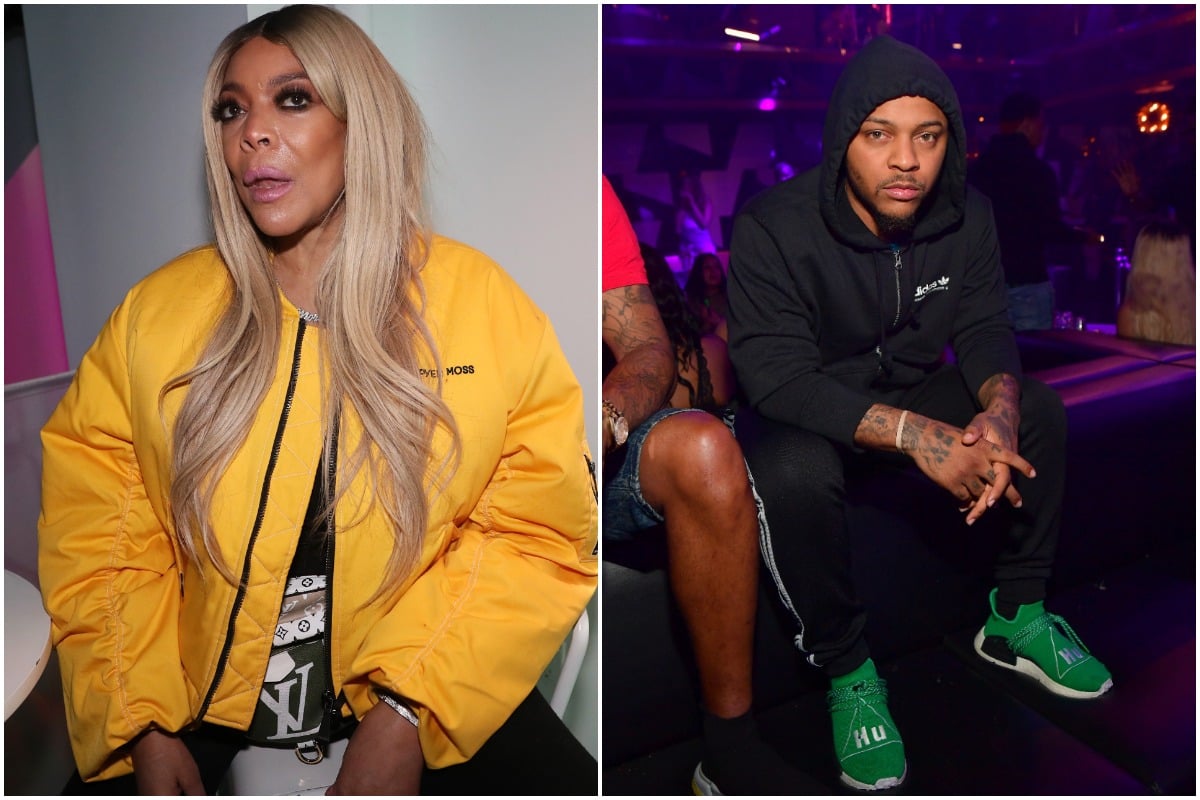 Wendy Williams claimed Bow Wow never had a 'hit' throughout his career
Williams spoke about Bow Wow and his career during an episode of The Wendy Williams Show. As she sat on her iconic purple chair, Williams shared her latest "Hot Topics." During the segment, Williams talked about a recent Instagram post from Bow Wow. In the post, Bow Wow referred to veteran rappers as "old heads" and suggested they find "a new way to continue your legacy." 
After reading Bow Wow's post to her audience, Williams said Bow Wow's comments regarding older rappers were offensive. She also said Bow Wow hadn't had a "hit" in the duration of his 27-year career. In 1993, Snoop Dogg discovered Bow Wow (real name Shad Moss) and gave him his stage name, per Billboard. 
"Name one hit record that Bow Wow has had in his 27-year career," Williams said to her show's DJ, Suss One. "That's right, rub your beard," she continued when he hesitated. 
Fans reacted to Wendy Williams' comments about Bow Wow
Following Williams' remarks about Bow Wow's career, The Shade Room shared a clip from The Wendy Williams Show. Underneath the post, Bow Wow's fans claimed that Williams didn't have a right to make her statements about the rapper's music or achievements. Several Instagram users named some of Bow Wow's hits from the early 2000s, like "Shortie Like Mine," "Let Me Hold You," and "Bounce With Me."  Some viewers also addressed the decisions Williams made in her career. 
"For someone with no moral compass, especially when she was involved in that Aaliyah LIEopic, didn't care about hurting the family's feelings & was bragging about the ratings, she sure has a lot to say about others smh…:" one Instagram user said, referring to Williams' 2014 biopic about Aaliyah. 
"Bow Wow a legend respect him as such," another Instagram user chimed in. 
"Name one good picture Wendy Williams has had in her 129-year career," a third user demanded. 
"He had a few hits tho,  where was she?" asked another follower. 
Wendy Williams and Bow Wow have feuded before
Williams' recent comments about Bow Wow comes after their tumultuous feud that began on The Wendy Williams Show. During a July 2019 episode, Williams discussed Bow Wow's comments about his ex, Ciara. While attending a nightclub that summer, Bow Wow called Ciara a "b*tch" and also discussed their sexual history. Williams addressed  Bow Wow's comments during "Hot Topics." 
"Bow Wow, I am mad at you … What're you doing," Williams asked on-camera. "Bow Wow, I'm not hating on you, but young man, so what? It's very distasteful. We've all had somebody before we had you, man. We've all lived, but to be shirtless in a club and calling her a 'b*tch,' you were so wrong for that."
According to E! News, Bow Wow responded to Williams' comments one week later. He posted a bikini photo of Williams and mocked her appearance. Shortly after he made his post, several Instagram users stood up for Williams. 
"When it's short boy summer, we'll ask for your opinion," one user shared. 
"If his 1/10 self doesn't stop…Wendy is living unapologetically and doing HER. She's freshly out of turmoil, and you can tell that it's been rough on her. But she's HERE! He should do the same," commented another user.