Fans Call Kelly Clarkson's Cover of Dolly Parton's 'Jolene' 'Hauntingly Beautiful'
Recently, Kelly Clarkson stunned the audience during The Kelly Clarkson Show when she covered Dolly Parton's iconic "Jolene."
Clarkson first rose to fame as the original winner of American Idol, which has gone on to produce other stars like Carrie Underwood and Jennifer Hudson. In addition to Clarkson's rendition of "Jolene," she also teamed up with Parton to record a duet of "9 to 5."
Dolly Parton and the original 'Jolene'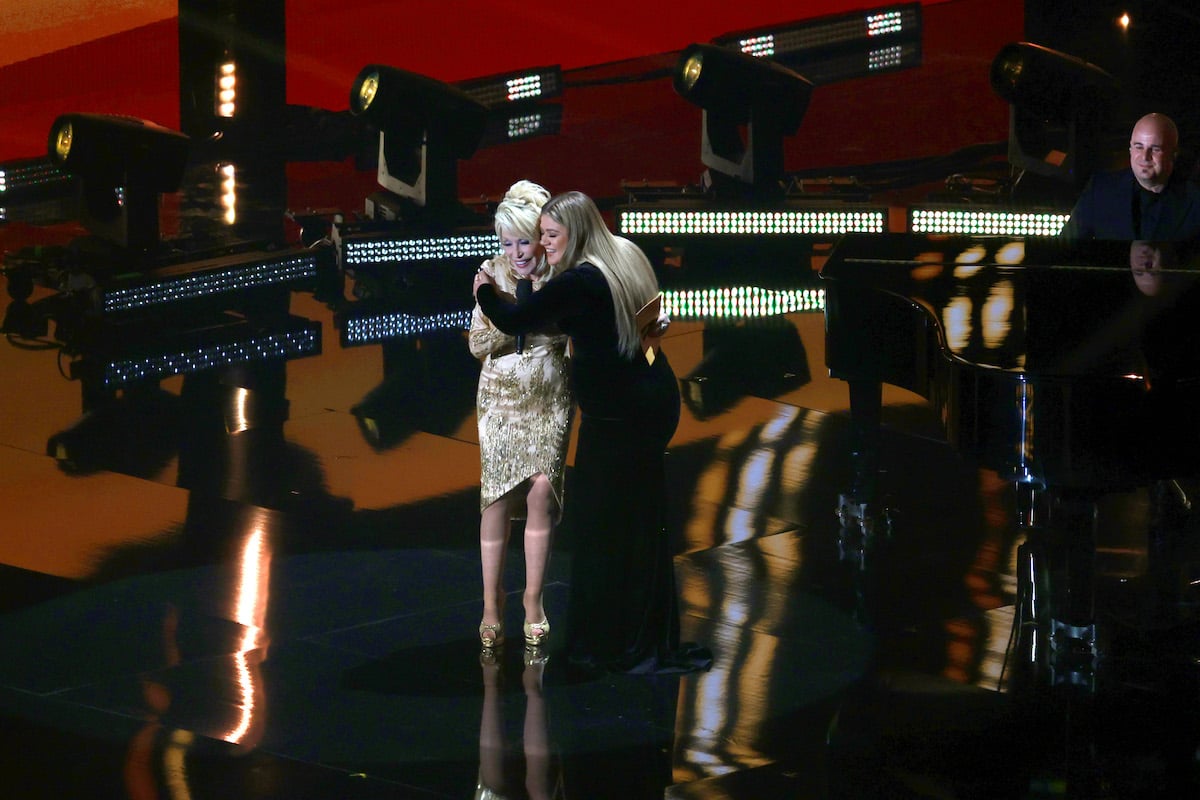 Few achieve the status of a true legend like Parton. The 76-year-old has earned 11 Grammy awards (52 nominations and counting), two Oscar nominations for Best Original Song, 13 Country Music Awards, and 4 Billboard Awards among other accolades. She has a long list of hits with her 1974 track "Jolene" remaining one of her most memorable.
Parton originally wrote "Jolene" in the early '70s and released it in 1973. The song tells the true story of a female bank teller who sought the attention of Dolly's husband Carl Thomas Dean. In an interview with NPR, Parton said:
"She got this terrible crush on my husband. And he just loved going to the bank because she paid him so much attention. It was kinda like a running joke between us — when I was saying, 'Hell, you're spending a lot of time at the bank. I don't believe we've got that kind of money.' So it's really an innocent song all around, but sounds like a dreadful one."
At only 200 words, the song is simple in construction, but complex in its meaning. "Jolene" is essentially about a singer pleading with another woman not to take her lover "just because [she] can."
It speaks to Parton's strong stance on feminism, which she's maintained throughout her lifetime. The singer is both asserting her power and acknowledging the power of the song's subject, Jolene.
Kelly Clarkson's 'Jolene'
While wearing a country-style dress, Clarkson performed the song on a darkened stage as part of her show's "Kellyoke" segment. Beginning with only her clear, captivating voice and accompanying guitar, Clarkson seemed to pay homage to the song's true nature and dramatic story.
As detailed by Today, "Clarkson's rendition of the song started off pretty mellow and she brought plenty of heart to the performance. She also infused some fiery passion into song as she reached the chorus."
Then, near the end of the song, more accompaniment joins in, building toward the climax. In the end, Clarkson's fans called her rendition "hauntingly beautiful."
Other artists who have covered Dolly Parton's 'Jolene'
Clarkson joins many artists who have covered Dolly Parton's iconic song including Lil Nas X, Olivia Newton-John, Reba McEntire, and Patti Smith.
Notably, Miley Cyrus performed "Jolene" in her Backyard Sessions collection. Set in nature with the band playing from what appears to be the star's backyard, Cyrus croons her godmother's song with her hair in a knot and bare feet in the grass. In conjunction with Cyrus's powerful vocals, the setting for this rendition stands out from the rest.
The most gripping version of "Jolene," however, may be the iteration performed by rock band The White Stripes in 2004. Lead singer Jack White's gritty, otherworldly vocals are truly haunting.
RELATED: Dolly Parton Is Still Looking for the Girl Who Inspired Her Hit Song 'Jolene'