Some Fans Call Martha Stewart's 1-Pot Pasta Recipe 'Bland' in a 'Water Sauce'
Martha Stewart's recipes are well-known all across the U.S., as she's created her successful brand thanks to her incredible homemaking tips. Unfortunately, not every dish she cooks hits the mark for fans. While many adore her many pasta recipes and various tips, a one-pot signature dish is leaving some home cooks with questions.
Martha Stewart's recipes include plenty for pasta-lovers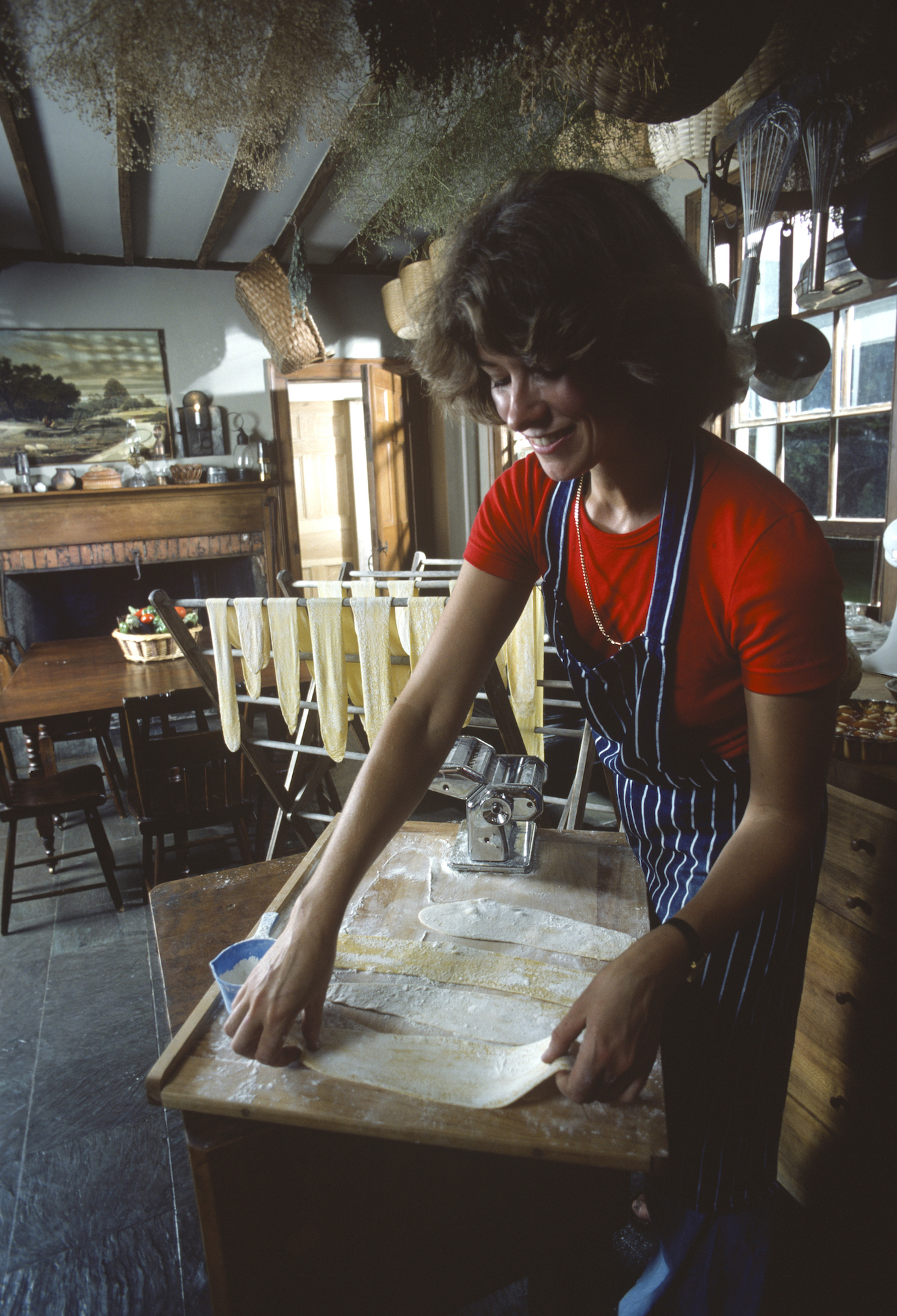 From basic to extravagant, Martha Stewart's recipes are perfect for any style of home cooking. Her website includes a section for her most popular pasta dishes, too. It's clear home cooks love the carb-filled meal, whether it's mac and cheese or a simple spaghetti.
"When you're ready to whip up a crowd-pleasing pasta, start with Grandma's Bolognese, Stewart suggests. "In this recipe, a combination of ground beef and ground pork brings so much flavor and tenderness to a traditional Bolognese sauce."
For cooks looking for a dish with less time commitment, Stewart recommends her various one-pot pasta recipes. "One of our most popular recipes of all time is a pasta recipe that cooks the noodles in one skillet with cherry tomatoes, garlic, basil, and grated Parmesan cheese," she explained.
Of course, Stewart has a variety of pasta salads perfect for a picnic, too. Pasta Salad With Goat Cheese and Arugula is light and delicious and includes ingredients like cannellini beans, red onion, goat cheese, and fresh arugula.
Fans can't stand Martha Stewart's recipe for her 'famous' 1-pot pasta
Martha Stewart's recipe for a one-pot pasta dish was highlighted on her YouTube channel. "Here's the recipe that's taken the internet by storm," Stewart promises. "Everybody wants to make the one-pot pasta." Stewart then notes the dish is "odd," as it's atypical to cook pasta in very little water and with all of the other ingredients in the pot with it. But she swears by the technique to deliver a delicious and easy meal.
Stewart adds linguine, a sliced white onion, cherry tomatoes, sliced cloves of garlic, black pepper, salt, and red pepper flakes to a saute pan. She covers all of the ingredients with water and then adds sprigs of basil on top. She then brings the dish to a boil and recommends stirring constantly until the pasta softens and the ingredients cook. "You're going to have an amazing, delicious pasta," she promises.
Once the ingredients are cooked, Stewart doesn't even strain the dish. She serves the pasta right onto a plate and adds Parmesan cheese on top.
Unfortunately, many fans don't seem to love this one.
"I tried this when I first saw it several years ago," a fan commented. "I was just like … what the heck? No flavor and I was not expecting that from Martha, just saying."
"I tried this, and let me tell you, it was horrible!" another fan commented. "Tasted like water and bland boiled vegetables in an overly-peppered water sauce. The wilted basil tasted of pickled grass."
"After this bland, prison-style recipe, Martha shows how to make a shank out of a toothbrush," another fan joked.
Many others liked the dish, though. And a number of fans listed their suggested substitutions, like vegetable broth instead of water with the addition of canned tomatoes for the sauce.
Her macaroni salad recipe also proved quite controversial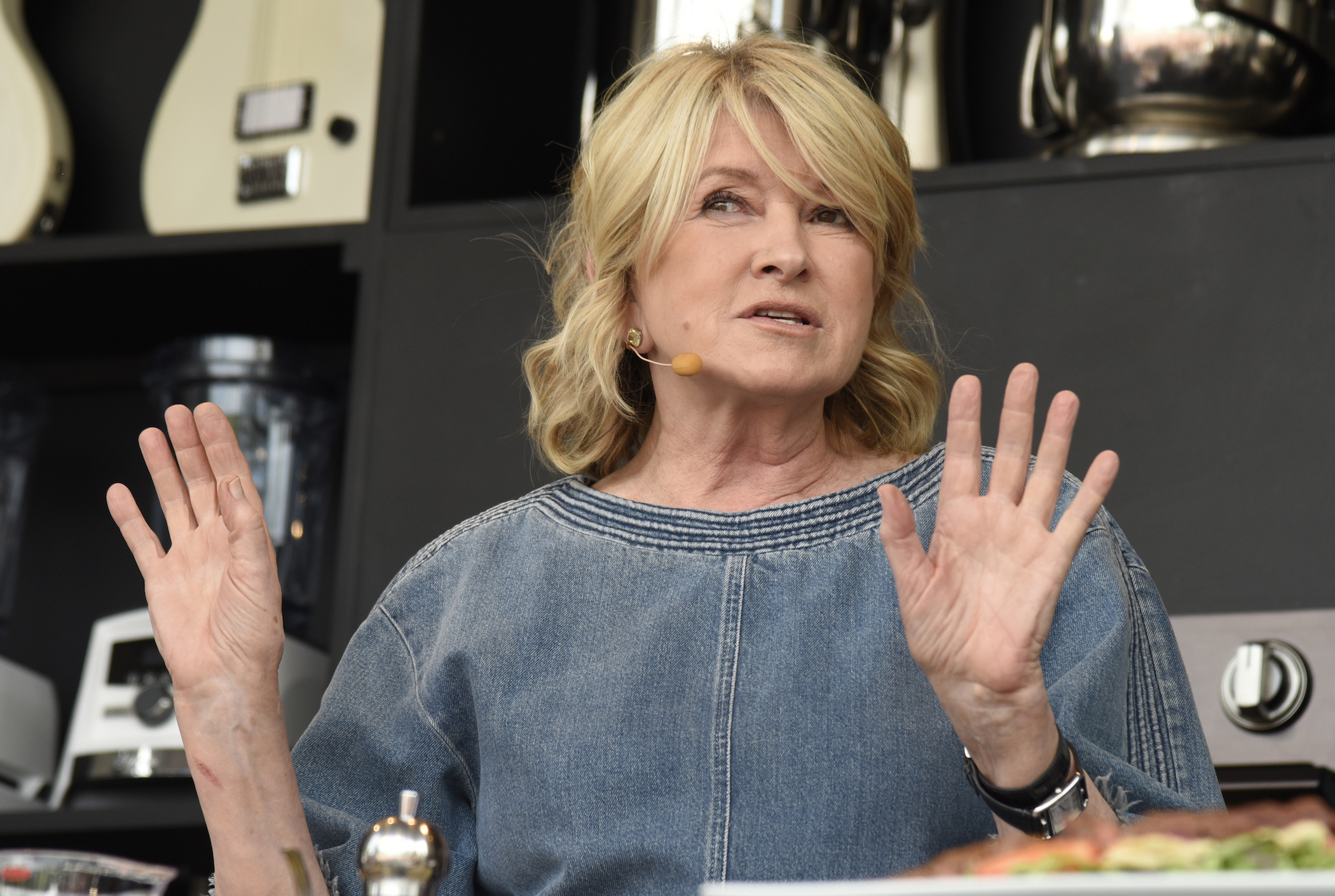 This is far from the only controversial Martha Stewart recipe, of course. While Stewart has a famous macaroni salad that many fans certainly love, others were appalled by her execution. Stewart chose to rinse her cooked macaroni prior to mixing it with the other ingredients — a major no-no for many home cooks.
"Never rinse your macaroni before making a salad," a fan commented on the video. "You rinse off the starch that holds the dressing. You make it cold with a refrigerator, not rinsing with cold water."
No matter what, the famous cook will never please everyone. But it's certain many cooks will continue to try Martha Stewart's pasta recipes for years to come.
Check out Showbiz Cheat Sheet on Facebook!