Fans Can Spot 'Manifest' Season 3 Filming in This Hot New York Neighborhood
'Manifest' showrunner Jeff Rake has been dropping hints all over Twitter about what to expect in season 3, including intel on a trendy filming location.
To the delight of Manifesters everywhere, showrunner Jeff Rake has been dropping hints all over Twitter about what to expect in the highly anticipated season 3 of Manifest. Along with some pretty intriguing snapshots and descriptions, Rake has answered a few burning questions from Twitter followers, including confirming one particularly hot production location.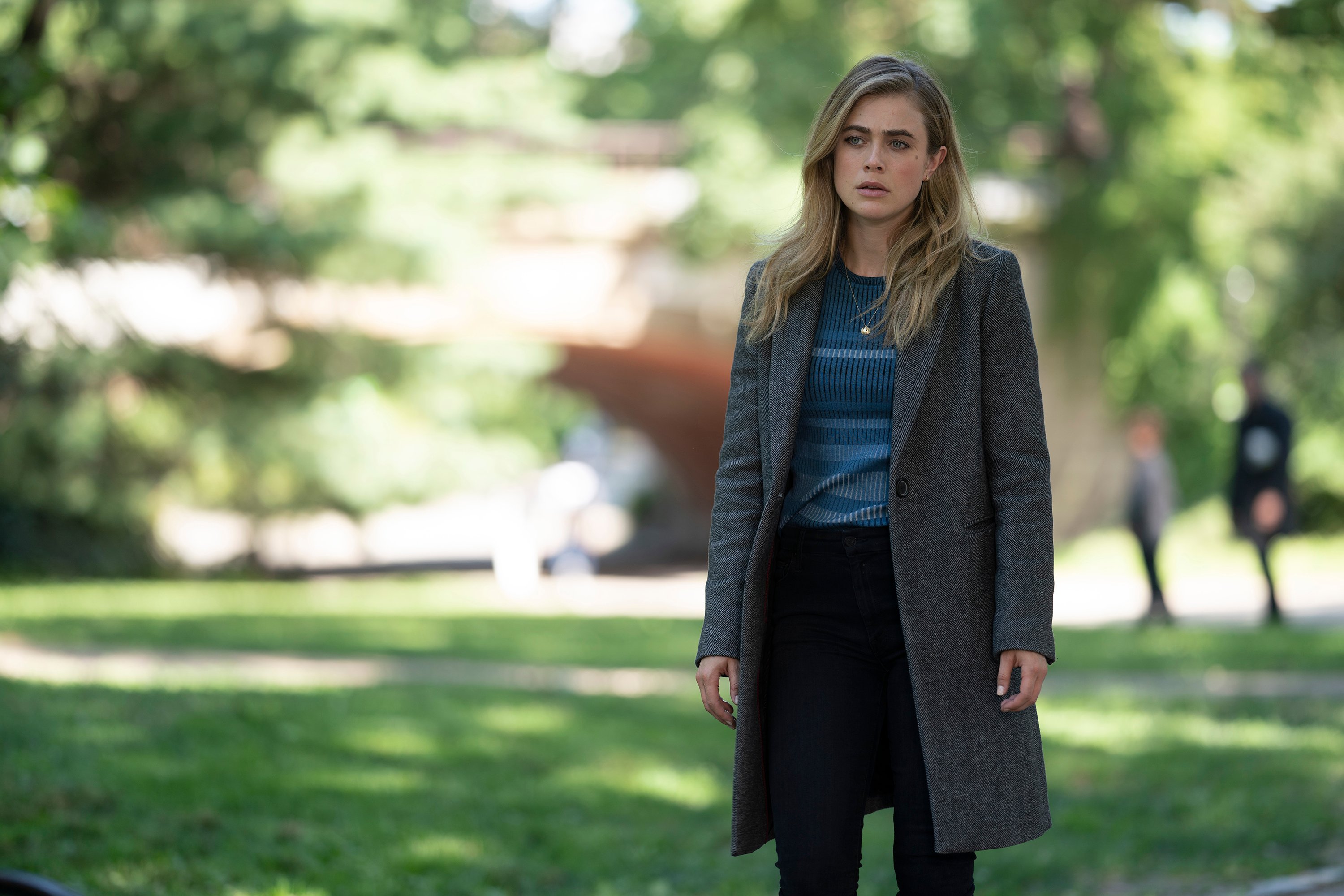 Jeff Rake shared a sneak peek of a 'badass car stunt' in 'Manifest' Season 3
Rake has tweeted several behind-the-scenes images of Manifest Season 3. Typically, the show boss captures selfies with the production set in the background. He has shared glimpses of undisclosed exterior locations as well as some snapshots from inside the fictional Stone family's home.
Rake tweeted an especially exciting image involving what he calls a "badass car stunt" from season 3 episode 2. In the selfie, Rake stands in the foreground as crew members mill around the scene in the background.
With health and safety protocols in mind, Rake and the crew members are all wisely wearing masks on set — a practice that production companies have embraced during the COVID-19 pandemic. Fans will also notice that the stunt pros have outfitted the vehicle with mechanisms to achieve the desired stunt effect.
In the caption, Rake indicated that he snapped the picture on the second day of shooting season 3 episode 2. "Badass car stunt," he promised in the tweet.
Rake revealed that the show will return to this New York neighborhood
Rake is famous for engaging with fans who ask questions on his Twitter threads. And he has been known to drop juicy tidbits about what to expect on Manifest.
Similar to previous posts, the "badass car stunt" tweet inspired hundreds of likes, retweets, and comments. As usual, Rake did not hesitate to join the conversation, which included a detail about where fans may sneak a peek of the cast and crew shooting season 3.
One follower asked if Manifest Season 3 will shoot scenes in the Astoria neighborhood. Rake simply replied, "For sure."
Astoria is an iconic New York neighborhood nestled in the Queens borough. Residents and travelers will note the trendy area's proximity to Midtown in Manhattan. Visitors enjoy Astoria's rich culture that includes Greek and Egyptian influences. And eagle-eyed TV buffs will recognize some of the locale's hot spots used in Manifest episodes.
Previous seasons of Manifest have taken place around the Astoria area. And in addition to filming in Queens, the show has also used locations in Long Island City, New York, and East Farmingdale, New York, according to IMDb.
Now that fans know where the show is shooting, many are wondering when to expect new episodes. With the ball rolling on production, viewers can expect new episodes on NBC early in 2021.
Follow Erika Delgado on Twitter.