Fans Can't Get Over How Different Carrie Underwood Looks in Her Recent Photo
Most of Carrie Underwood's fans know by now that the country superstar had a tough fall back in 2017, resulting in more than 40 stitches near her upper lip. Since then, fans have been able to see the scar that remains, but only if they look closely, since Underwood has a great team to help cover up the mark as much as possible.
In a recent photo, though, some fans think Underwood's face looks completely different — and that it's more than just her lips.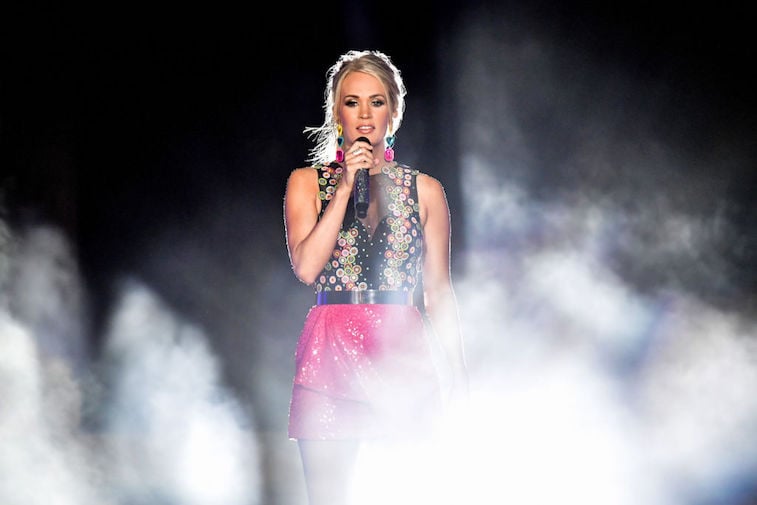 Carrie Underwood fell outside her home back in 2017
Back in November 2017, Underwood was walking up her front steps when she lost her footing and fell, slamming her wrist into the concrete and badly cutting her face. The fall resulted in a broken wrist, which now has a piece of metal in it to help it function properly. Underwood dealt with plenty of physical therapy to get her wrist fully working again, and fans were thrilled to learn that she recovered well from the accident.
Still, Underwood revealed that her face had received more than 40 stitches, and she told fans she might look different the next time they see her. Underwood has since had some plastic surgery to fix that part of her face, but people weren't shocked nor upset to see it — it was an integral part of her recovery.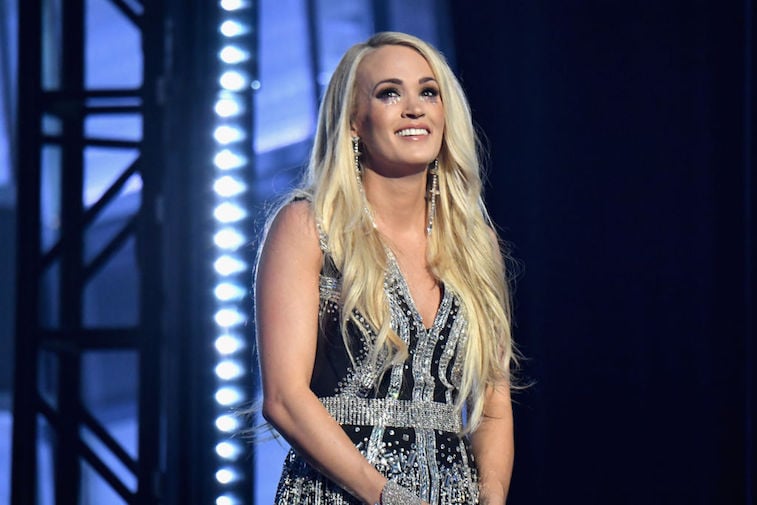 RELATED: 2 Celebrities Carrie Underwood Dated Before Marrying Mike Fisher
Some fans think she looked totally different in her recent photo
Underwood has a workout and swimsuit line, Calia, which mostly sells fitness and "athleisure" wear, plus swimsuits. The country singer posted a photo to Instagram showing off one of Calia's bathing suits, which are designed to provide full coverage while still showing off the figure. Underwood's bathing suits are meant to make women feel confident, and many fans were loving the look.
Still, some thought the selfie, which was taken in Underwood's closet, showed her face looking much different than it used to. "What [happened] to her?" one user asked, suggesting Underwood had had some more work done on her face. "What's on your face?" someone else asked. "Nobody thinks this is Photoshopped?" another person wrote.
RELATED: Carrie Underwood's Quick and Filling Go-To Lunch
Underwood might have been looking more natural than usual
Celebrities have been in quarantine for months, and we're normally used to seeing Underwood looking glamorous at a concert or awards show. It's possible that fans thought she looked so different because the setting of a closet selfie (she didn't seem to be wearing makeup) was something fans weren't used to seeing. Underwood might just look more natural these days.
Many fans loved the swimsuit and thought she looked better than ever. Her body was toned and fit, and she has always worked hard to stay in shape. It's possible that Underwood has had some fillers in her face, but that would only make her the same as most celebrities. Though she looks great any time, who are we to judge if she decided to change up hear appearance a bit? Either way, her new Calia swimsuits are super cute.