Fans Can't Stand It When Mark Cuban Does This on 'Shark Tank'
Mark Cuban is the famous owner of the Dallas Mavericks as well as one of the "sharks" on the hit TV show Shark Tank. He is known for having an intimidating attitude that has, no doubt, made many entrepreneurs on Shark Tank nervous. However, it's clear that Cuban is a very successful businessman who has been a valuable part of the panel of investors throughout the years.
Nevertheless, while a lot of viewers respect Cuban and his business acumen, there is something that he often does that makes fans very annoyed. Read on below to find out what exactly it is that viewers cannot stand.
When did Mark Cuban join 'Shark Tank'?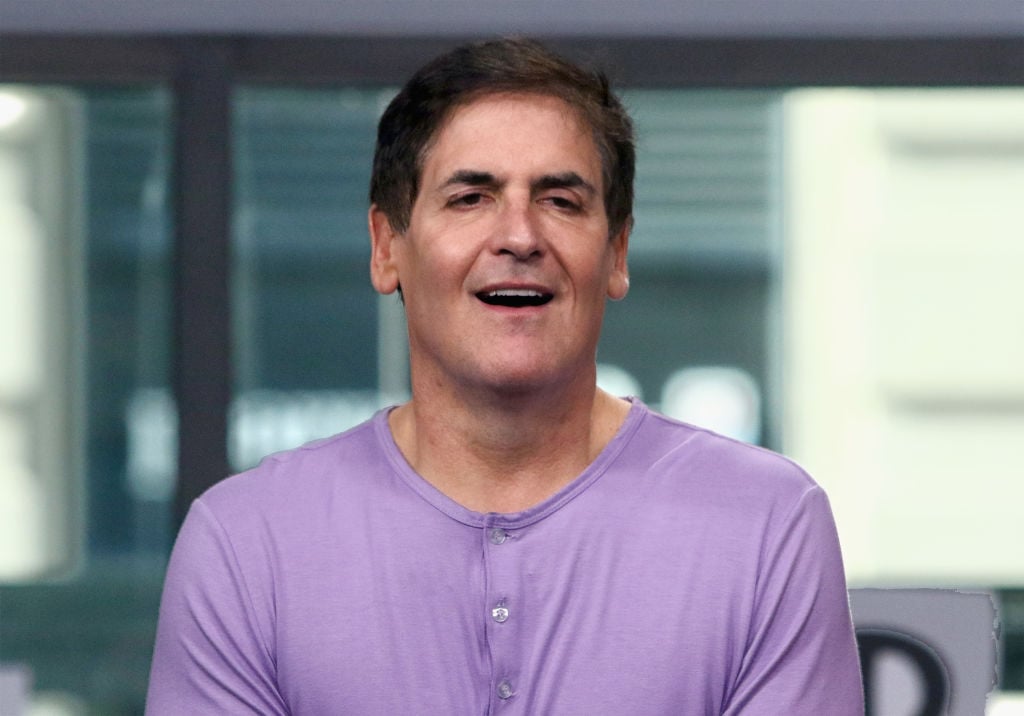 Shark Tank premiered on ABC in 2009 with Kevin O'Leary, Barbara Corcoran, Daymond John, Robert Herjavec, and Kevin Harrington as the "shark" investors. Cuban joined the panel in the second season as a guest investor, though he became a part of the main cast starting in season three.
It has been said that Cuban's appearance really helped the show pick up ratings. In 2012, a year after Cuban joined the cast, Shark Tank reported an all-time high rating of 7 million viewers.
Since being on the show, Cuban has invested in over 80 companies. He also has a good track record of going through with the deals he made on television, which is important to business owners since some of the other "sharks" are prone to changing their deals off-camera.
What is something Mark Cuban often does that fans hate?
Cuban is no doubt a huge star on Shark Tank and someone many entrepreneurs appreciate. But viewers do not always agree with his style of negotiating.
Cuban has a technique he likes to use to get entrepreneurs on the show to agree to his deal. After pitching his deal, he would essentially threaten to pull out of it if the entrepreneurs choose to listen to what the other "sharks" have to offer. Fans have reportedly been put off by this.
A user on Reddit.com said: "I get it from a business perspective but watching the show it's kind of annoying [when it happens for] the 10th time."
"I think he has a higher net worth than the other sharks put together, so I guess he just does whatever he wants," another person said.
"Mark does this a lot along with the ten-second shot clock," someone else added. "When he wants something he is very aggressive about getting it."
However, some viewers do not see anything wrong with Cuban's technique at all. They usually point out that Cuban's deals are generally very fair and do add a lot of benefits to people's businesses.
"He does it when he offers a fair deal and he wants to know a) if they can make quick decisions and b) if they want to work with him," a user said. "I think it's fine when he does it."
How much money has Mark Cuban earned from 'Shark Tank'?
For starters, Cuban and his co-stars get paid at least $50,000 per episode. However, it's clear that much of Cuban's Shark Tank earnings come from his various investments.
The exact number that Cuban has earned through the investments is not known, especially since his deals with these entrepreneurs can change over the years. In any case, he has invested almost $20 million so far with some of the most successful businesses being Ten Thirty One Productions, Beatbox Beverages, and Red Dress Boutique.
In any case, whether his Shark Tank deals are hugely successful or not, Cuban still has a net worth of $3.9 billion, so money is probably not an important issue to him.