Fans Are Convinced Kim Kardashian and Kanye West's Marriage Isn't Really Over for Good
After Kim Kardashian West filed for divorce from her husband Kanye West in February 2021, it seemed that all chances of the pair one day getting back together were lost. Though many thought that the two were over for good, it appears to some fans that this might not be the end for KimYe.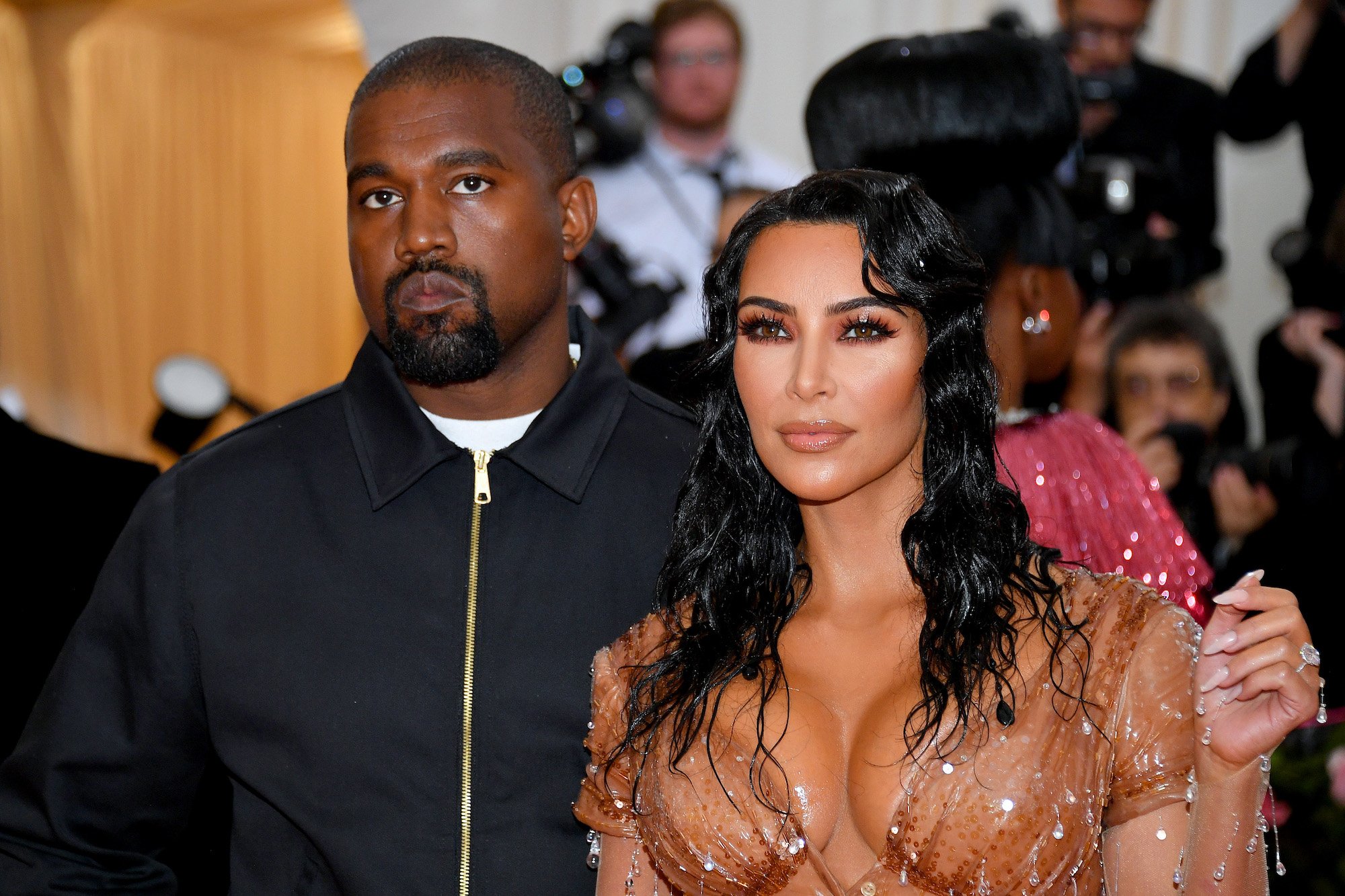 Kim Kardashian West and Kanye West fueled reconciliation rumors during 'Donda' listening event
For months, it seemed like there was no chance of Kim Kardashian West and Kanye West giving their love another try. However, after the Keeping Up With the Kardashians star made a surprise appearance at the rapper's Donda listening party in Chicago on Aug. 27, many are now convinced there's hope for the couple.
While performing songs from his highly anticipated album, the rapper brought out Kardashian West, dressed in a Balenciaga Haute Couture wedding gown. The couple came face-to-face while "No Child Left Behind" played throughout the venue. As they stood in front of each other as thousands of people watched, KimYe recreated their 2014 nuptials.
As expected, the gesture fueled reconciliation rumors, which first sparked in July after Kardashian West attended West's first two listening parties.
So far, it's unclear if the reality star's participation during the latest Donda event represented a literal reconciliation.
Fans think Kim and Kanye will one day remarry
With reports of Kim Kardashian West and Kanye West rebuilding their dynamic circulating through the media, many fans are curious to know what the future holds for the pair's relationship.
While some think the couple is just maintaining a civil relationship for the sake of their four children, others suspect that the two are moving toward a reconciliation given their epic stunt at the rapper's listening party.
In a recent Reddit discussion, fans shared their suspicions surround the former couple's relationship.
Most suspect that the couple will model after Hollywood greats Elizabeth Taylor and Richard Burton and one day remarry, despite their impending divorce. Some even pointed out Kardashian's infatuation with Taylor, noting that she once expressed admiration over the late actor's personal life.
"This reminds me of that episode Kourt said Elizabeth Taylor got divorced and remarried and Kim said 'Omg Id love that' or something hahah," one Reddit user wrote. "I totally see this happening."
Another fan penned, "Kim is obsessed with Elizabeth Taylor & would totally do the same exact thing haha."
Meanwhile, others are convinced KimYe's divorce is still happening, noting that multiple media outlets have reported that the pair aren't moving away from their divorce proceedings.
Kim and Kanye are reportedly moving forward with their divorce
Insiders revealed where the couple currently stands amid their impending divorce after Kim Kardashian West participated in Kanye's West's Donda listening party. While it seemed like KimYe was moving toward a possible reconciliation, People reports that the pair aren't looking to reunite romantically.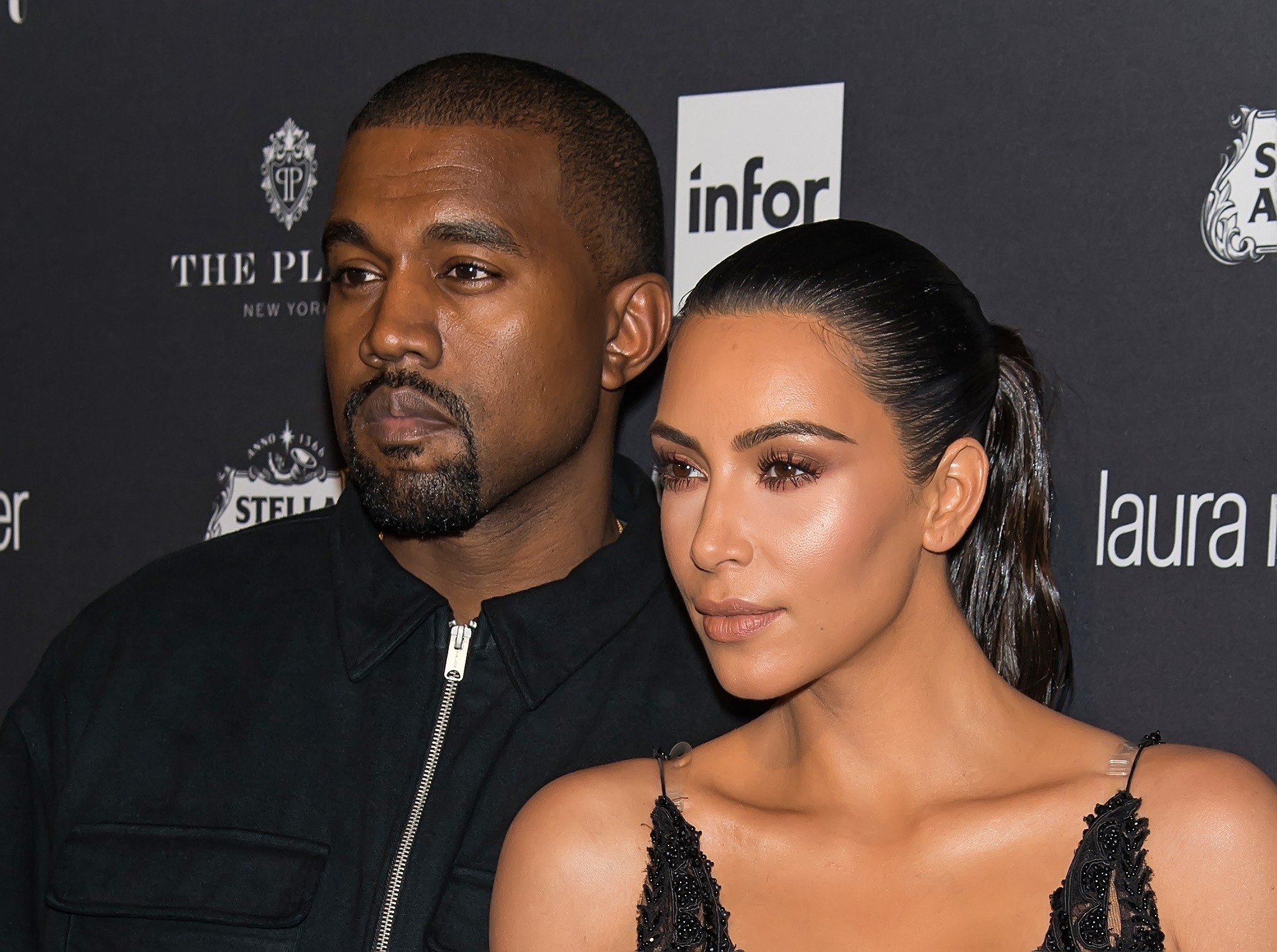 "They have come a long way since Kim filed for divorce," a source told the outlet. "It's taken them months to get to this point. Kim is happy that they get along and that things are amicable."
The source shared that Kardashian West has been making strides to build up her relationship with her ex-husband for the sake of their children.
"The kids will always be her number one priority," the source continued. "She wants to have a friendly relationship with Kanye, because it benefits the kids."
Though she and West are on great terms, insiders say the reality star is "not calling [the divorce] off."
"Filing for divorce was always the most difficult decision for Kim. She only filed because they had issues that they couldn't solve," the insider shared. "She will always love Kanye though."
The source continued, "The thing that's important is it's not at all about them getting back together or something like that."