Fans Found Convincing Evidence Harry Styles Is Releasing a 'Fine Line' Documentary and It Could Make 2020 a Little Kinder
Harry Styles' second album came out at the end of last year, but fans are still blasting it every day and for good reason. Now there's a theory that either he's releasing a new music video or a documentary about Fine Line. And, of course, fans have receipts to back it up.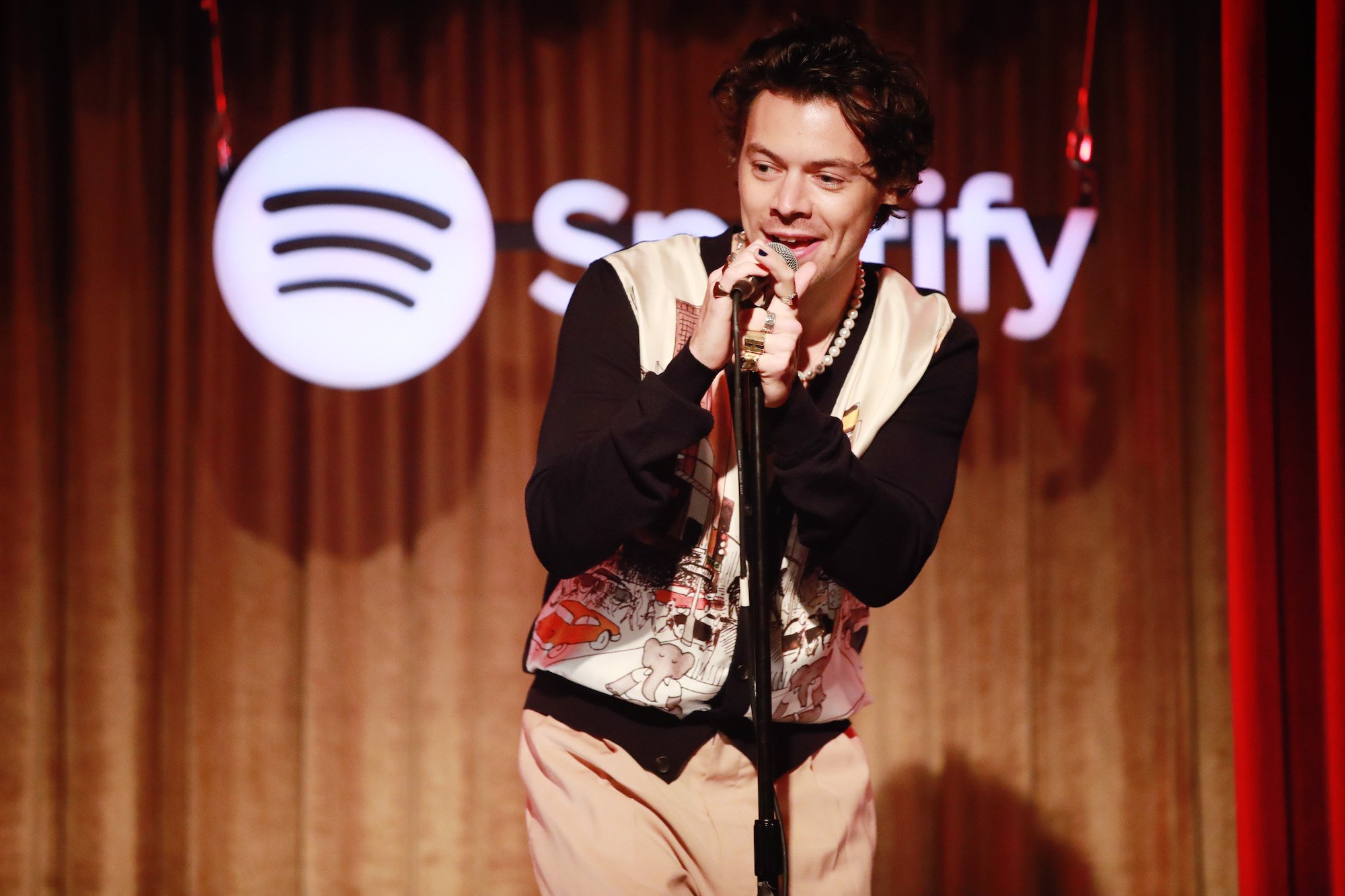 Harry Styles fans have a theory that a 'Fine Line' documentary is coming
Capital FM reported on July 13 that a fan on Twitter, user @sadandsex, shared a lot of in-depth information about a hint that Styles is producing a documentary. They shared screenshots from London-based production company Fulwell73's TheTalentManager.com site. 
On there, a freelancer is listed as a runner for a project called "Treat People With Kindness." As fans know, this is the title of a song on Fine Line, Styles' most recent sophomore album. While it could just be a music video for the song, there was more evidence. 
The "line producer" on the project was listed as Lou Fox, who was the production manager for Styles' first album documentary, Harry Styles: Behind The Album. The user also pointed out that Fox works on longer-form projects, so a music video isn't really her expertise or favored medium to work on. Also, the fact that it lists the project as 30 minutes also lends itself to the theory that it's a documentary. 
Other fans weighed in, with one reporting there were camera at a pop-up shop
Fans' reactions ranged from excited to very excited. And one user also noted that they saw filming at one of his pop-up shops in the past. "I think there will be a fine line documentary because when I went to the harry styles pop up shop they were filming inside"
Another fan wrote, "if we get a fine line documentary then we might get to see a very emotional harry styles writing fine line or falling but i don't think we as a society are ready for that breakdown." 
Styles has been pretty open about the meaning behind these songs and what a massive process it was to write this second album. It has a lot of sad or somber songs that reflect lost love and failed experiences. But the album — along with its sound — highlights the growth Styles has gone through. Fans got a taste of that in his lengthy, 49-minute discussion with Zane Lowe on his YouTube channel. 
There are other mini-films of Styles' that are great to pass the time, too
So far, the evidence from Fulwell73's TheTalentManager.com site was changed, and the freelance runner no longer has "Treat People With Kindness" as a project under their name. Or anywhere on the site, for that matter. It's possible it was a slip-up, or that maybe it will happen and they want to keep it as a surprise. 
So far, Styles hasn't commented on it, and odds are he won't until it happens. If it happens. In the meantime, he released a 13-minute mini-film on his YouTube in February. It's not a look at his writing process, but rather the tour he went on. It also shows fans' devotion to the singer and it's a great look at his impact on the world. 
Also his first album documentary is available to watch now, too. It was released exclusively with Apple Music.