Some Fans Joke That Taylor Swift Actually Hates Her Album 'evermore'
Taylor Swift released her ninth studio album 'evermore' on Dec. 11, 2020. While the album received critical acclaim, Swift rarely promotes the album on social media. On the anniversary of the album's release date, Swift fans joked that the singer hates 'evermore.'
On Dec. 11, 2020, Taylor Swift released her ninth studio album, evermore. The album was a surprise release and is considered to be a companion album to Swift's Grammy Award-winning album folklore. Because evermore was released so close to folklore, it is often lumped together with its predecessor, and Swift rarely acknowledges evermore on social media. On the anniversary of evermore's release date, fans joked that Swift does not care about evermore the same way Swifties do.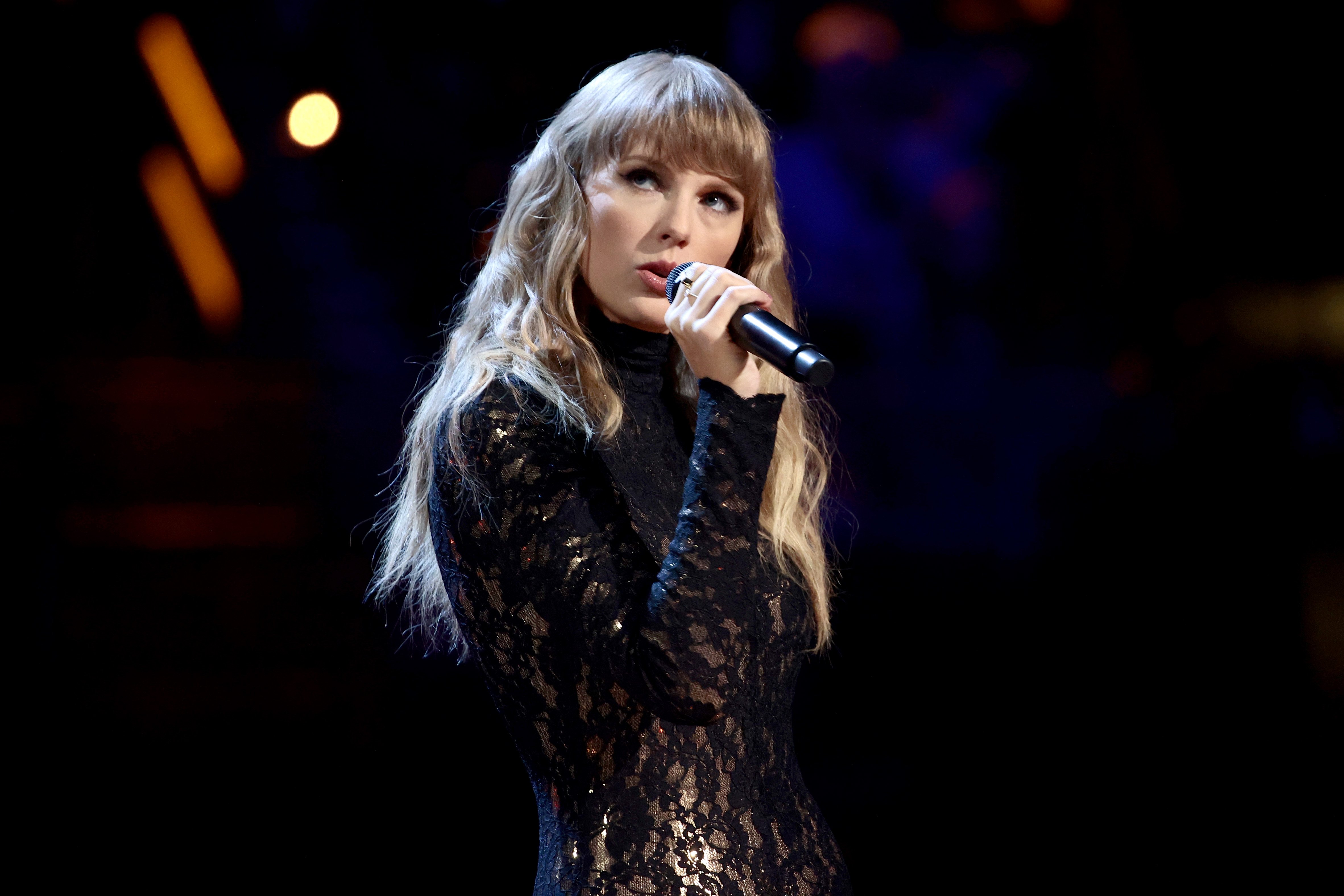 Fans wish Taylor Swift talked about 'evermore' more often
On Dec. 11, social media was filled with posts of fans celebrating evermore. The album is acclaimed by fans and critics alike, with some considering evermore to have Swift's best songwriting to date.
Despite the acclaim, Swift does not show her appreciation for evermore as much as she does for folklore. While Swift created special social media posts for the anniversary of folklore's release date, she has not done the same for evermore.
"… It's obvious she paid and pays more attention to Folklore than Evermore, cause Folklore is more successful out of the two," a fan wrote on Reddit.
"I really love how Taylor does things differently than others. For example, I sleep on a bed while she sleeps on evermore. I wish she would acknowledge it more," one fan joked on Reddit.
Another fan joked on Reddit, "happy birthday to my favorite taylor album! i wish taylor loved it just as much lmao."
"It makes me sad that Taylor herself doesn't seem to care too much for it, even though I think it contains some of the very best songs of her career," a Reddit user wrote.
Aaron Dessner gave 'evermore' a birthday shout-out
Swift collaborated with producers Aaron Dessner and Jack Antonoff to make folklore, and she worked with them again to create evermore.
On Dec. 10, Dessner tweeted in support of evermore, writing, "Happy birthday evermore!!! @taylorswift13 (hard to believe it's been a year!?!?!?)."
After this, Swifties joked on social media that Dessner is a more attentive parent to the album.
"At least one of evermore's parents remembered its birthday," a fan wrote on Reddit.
"when only one of your parents remember your birthday," another fan joked on Reddit.
Taylor Swift's album 'evermore' is nominated for a Grammy Award
At the 2021 Grammy Awards, folklore was nominated for Album of the Year and Best Pop Vocal Album. The song "cardigan" from folklore was nominated for Song of the Year and Best Pop Solo Performance, and the song "exile" received a nomination for Best Pop Duo/Group Performance. Swift ended up winning Album of the Year for folklore.
Swift's album evermore is nominated for a 2022 Grammy Award for Album of the Year. After nominations were announced, Swift shared a video of herself singing the song "champagne problems" from the album.
"NO PROBLEMS TODAY JUST CHAMPAGNE," Swift wrote in the tweet. "I wanted to share this video with you from when @aaron_dessner and I were doing our fittings for the video and there was a piano, so ofc this happened. SO stoked evermore has been honored like this. Congrats to all our fellow nominees #GRAMMYs."