Fans Liked Gigi Hadid's Spicy Vodka Sauce Recipe So Much More Than Bella's Mac and Cheese
The internet is not impressed with Bella Hadid's cooking. The model's Thanksgiving mac and cheese went viral in November because of its soupy nature, and her cooking was trolled as a result. But the interesting thing is, that wasn't the first time a Hadid pasta recipe went viral on social media.
Earlier during the coronavirus (COVID-19) quarantine, Gigi Hadid shared her spicy vodka sauce recipe on her Instagram Story, and it was a hit. Lots of fans, cooking blogs, you name it, tried out the star's recipe for a vodka-less vodka sauce, prompting it to become a popular trend on TikTok. Unlike Bella's mac and cheese, Gigi's recipe received rave reviews.
Here, we'll break down the easy steps it takes to create Gigi's spicy penne alla vodka.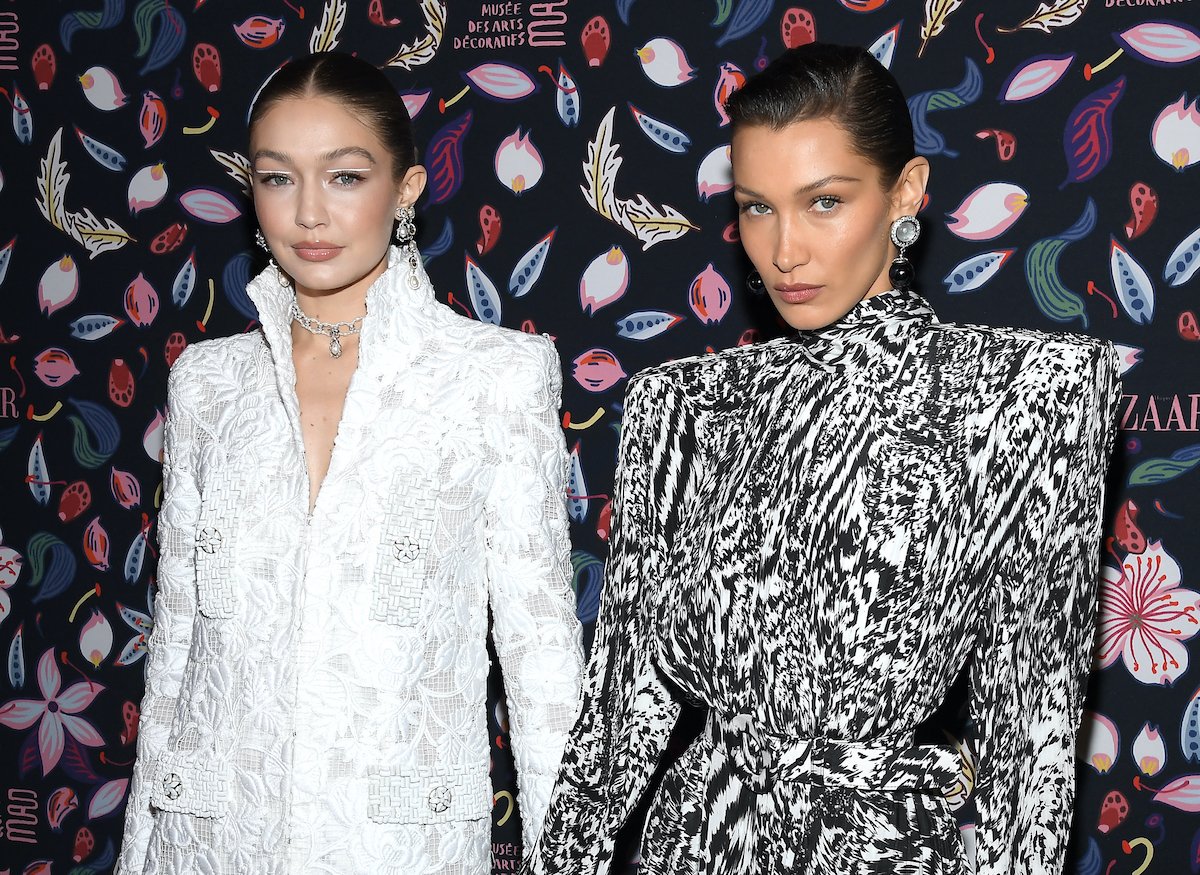 Gigi Hadid's spicy vodka sauce pasta recipe
Fans might not have liked Gigi's dried pasta kitchen decor, but they sure do love her pasta recipes. The star has made a habit of sharing her cooking techniques on her Instagram Story this year, and her followers have been grateful.
Traditionally, vodka is included in a vodka sauce. Hence the name. The supermodel noted on her Instagram Story back in May, however, that she didn't have any vodka on hand at the time, but it can easily be added into her recipe. She included step-by-step instructions for the sauce, including when to add the liquor, should you have it. Here's everything you'll need to complete the new mom's TikTok famous dish.
Ingredients (Serves 2)
¼ cup olive oil
1 small garlic clove, diced
¼ of a shallot
¼ cup tomato paste
1 tablespoon vodka
½ cup heavy cream
1 teaspoon red pepper flakes
1 tablespoon butter
Salt and pepper to taste
½ lb of pasta
¼ cup pasta water
¼ cup parmesan cheese
Fresh basil for garnish
RELATED: What Is Gigi Hadid's Net Worth? Does She Make More Than Her Sister, Bella?
How to make Gigi Hadid's spicy vodka sauce
Now that we have the ingredients laid out, let's start the sauce.
In a large saucepan, heat the olive oil. Then add the garlic and shallots and cook until soft. Next, add the ¼ cup tomato paste. Gigi only had tomato basil sauce on hand the day she shared her recipe, so she used that. She noted that ended up being an added bonus because she didn't have any basil for the garnish, so this recipe is versatile and easy.
Once you've added the tomato paste, cook the sauce until its darker in color and a little caramelized. Next up is the vodka. Gigi didn't use liquor in her recipe, but she noted on her story that the vodka should be added to the sauce after the sauce is caramelized. Add 1 tablespoon of vodka and cook until it almost evaporates. Then add the ½ cup heavy cream and 1 teaspoon red pepper flakes, or "more if u like it hotter," as Gigi said. Stir the vodka sauce until combined, and then it should have its signature orange coloration.
Next, season with salt and pepper to taste, and then remove it from the heat. Then cook your pasta. You can make any kind of pasta you'd like, but penne alla vodka traditionally calls for, you guessed it, penne. Make sure you save some pasta water before you strain the noodles! The starchy water will help the sauce stick to the pasta.
Here's where things get even more tasty. Once your pasta is cooked, add it into the pan with the sauce, and then add 1 tablespoon of butter and melt over medium heat until it's "sauccyyyyy." Add a little pasta water at a time until the sauce reaches your desired consistency.
To wrap things up, add the ¼ cup parmesan cheese and stir. Salt and pepper to taste, and garnish with fresh basil. Voila! A delicious, spicy, creamy vodka sauce that won't make the internet hate your cooking.