Fans React to Gilbert Gottfried's Death at Age 67: 'He Never Failed to Steal a Scene'
Comedian Gilbert Gottfried, best known for his unique screeching voice and crude humor, died at age 67 on Apr. 12. Here's what fans are saying about the prolific comedian after his death.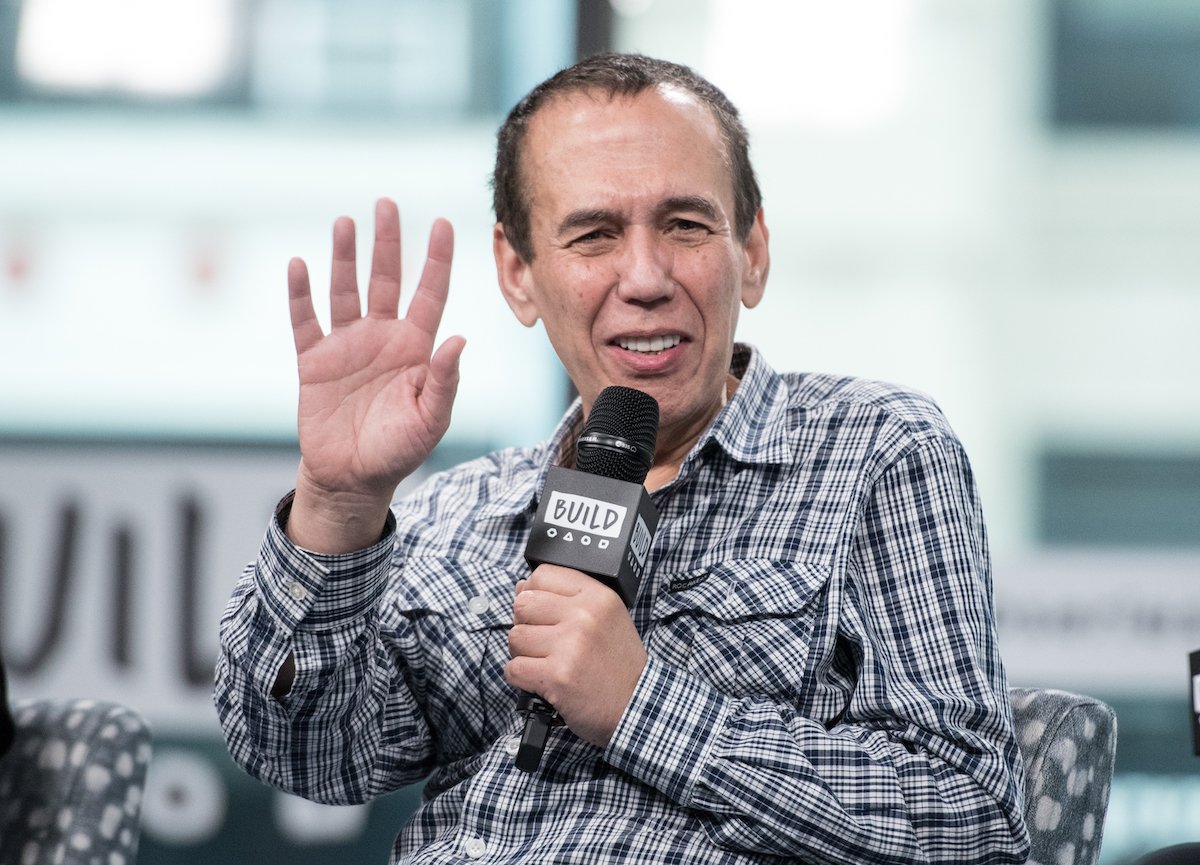 Gilbert Gottfried died at age 67 after a 'long illness'
On Apr. 12, Gilbert Gottfried's family announced his death in a statement they posted on the comedian's Twitter account.
"We are heartbroken to announce the passing of our beloved Gilbert Gottfried after a long illness," the family wrote beneath a photo of the comedian smiling with his hands outstretched toward the camera. "In addition to being the most iconic voice in comedy, Gilbert was a wonderful husband, brother, friend, and father to his two young children."
The statement ended, "Although today is a sad day for all of us, please keep laughing as loud as possible in Gilbert's honor. Love, the Gottfried family."
Gottfried's longtime friend and publicist, Glenn Schwartz, offered more details about the "long illness" that caused his death. Schwartz shared that Gottfried died at 2:35 p.m. on Tuesday, Apr. 12 from Recurrent Ventricular Tachycardia due to Myotonic Dystrophy type II (per NBC News), a form of muscular dystrophy. 
Fans are heartbroken over Gilbert Gottfried's death
Since the news of Gilbert Gottfried's death broke, fans have been mourning the famous comedian on social media. 
One fan shared an image of Genie holding Iago in his hands, the animated characters from Disney's Aladdin that were voiced by Robin Williams and Gottfried. "They're together again. RIP Gilbert Gottfried," the fan captioned the tweet. 
"RIP Gilbert Gottfried, no one ever made being obnoxious, abrasive and irritating more hysterical," another fan tweeted. "Cursed with a voice made of sandpaper run through a medieval torture rack, he never failed to steal a scene. An absurd comedian, flagrantly weird, one of a kind."
And one fan tweeted a photo of Gottfried with Bob Saget and Louie Anderson, two comedians who died in January 2022. "Gilbert Gottfried will be cracking up the angels with these two. Wow," the fan captioned the picture. 
The comedian voiced and embodied several beloved characters
It's no wonder that fans are heartbroken by the death of Gilbert Gottfried. The iconic comedian voiced and embodied several beloved characters over his decades-long career. 
Some of his most memorable voice acting roles included the parrot Iago in Disney's Aladdin, cyborg bird Digit LeBoid in the PBS show Cyberchase, and the evil dentist Dr. Bender and his son Wendell in The Fairly OddParents. He also voiced trickster Mr. Mxyzptlk in Superman: The Animated Series and Mr. Beetle in Thumbelina. 
Gottfried also lent his comedic talents to multiple movies and TV shows. He became a Saturday Night Live cast member in 1980, and appeared in two episodes of Law & Order: Special Victims Unit. He played adoption agent Igor Peabody in the Problem Child movies, and he portrayed multiple characters in the Sharknado franchise.