Fans React to Taylor Swift and Her Bodyguard on a Disney Ride
Taylor Swift is known for her famous set of pipes. She usually uses them to belt out songs to millions of fans, but the 33-year-old pop star also likes to scream at the top of her lungs on theme park rides. But a recently reposted photo of her enjoying a Disney attraction has fans commenting not on the "Anti-Hero" singer but on her bodyguard.
Taylor Swift and her bodyguard had different reactions to a Disney theme park ride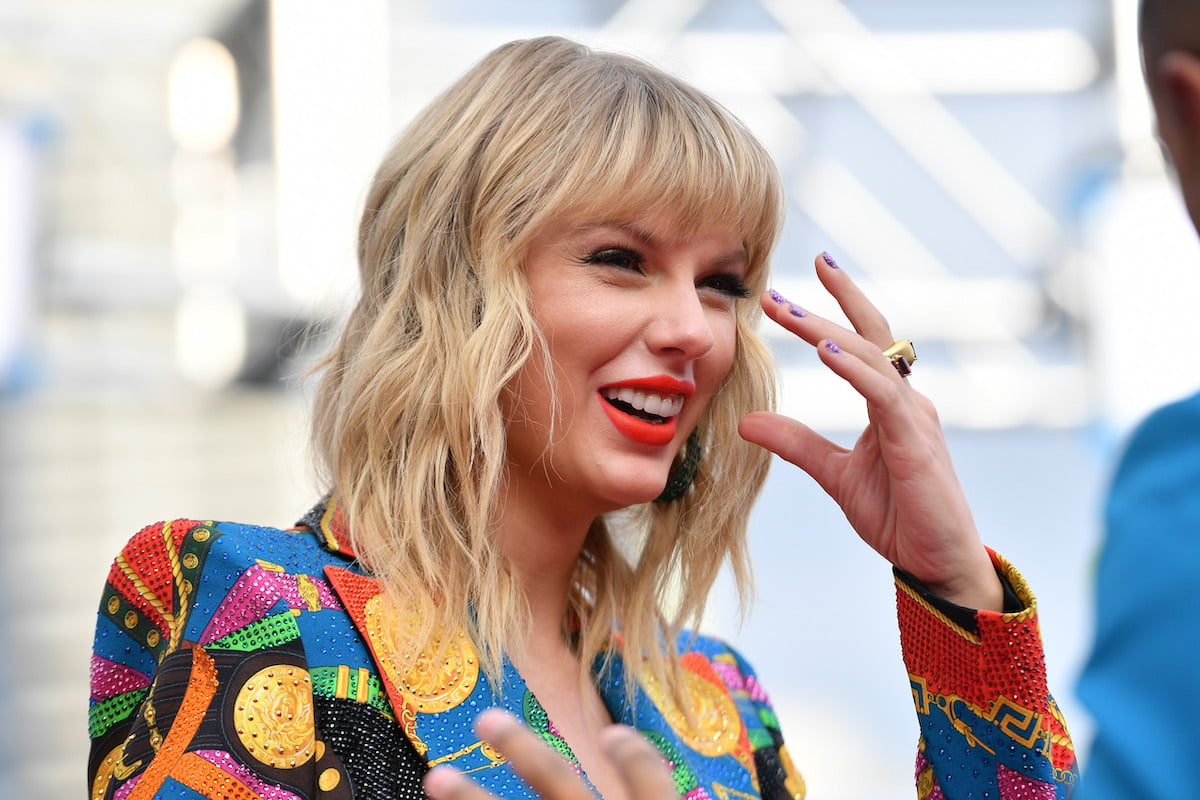 Swift's love of Disney theme park rides is no secret. In 2016, she was photographed gleefully screaming on the Disney California Adventure ride Radiator Springs Racers. What viewers found most amusing about the photo is that directly behind Swift sits her bodyguard, calmly wearing a pair of sunglasses and a stone-cold expression.
The iconic photo is recirculating on social media, prompting another round of amused responses.
"He definitely looks like he is babysitting," one Facebook user wrote with a laughing emoji.
"Imagine him in all your family photos," another added.
"I wish he had Mickey ears on," one Disney fan interjected.
Other commenters noted his resemblance to celebrities.
One said, "At first look, I thought he was the Terminator." Others agreed. The muscles, dark sunglasses, and blank expression certainly give him some similarities to Arnold Schwarzenegger's terrifying sci-fi character.
"I thought it was John Travolta for a second!" another added.
And a few thought Swift's bodyguard resembled the former MLB star Alex Rodriguez. "A-Rod? Is that you?" Another said, "Didn't know Alex Rodgriguez jumped careers after he got out of baseball. Cool!"
But most users surmised what the bodyguard was thinking or feeling:
"That's his happy face."
"He's listening to her music … nothing scares or excites him at the moment."
"He's probably screaming on the inside and soiled his pants. He's just playing it cool."
The iconic photo of Taylor Swift and her bodyguard was taken on Radiator Springs Racers
Though fans had different theories about what Taylor Swift's bodyguard was thinking and who he most resembled, one thing is indisputable. The star and her bodyguard had two very different reactions to the Disney theme park ride. While Swift seemed sold on the experience of Radiator Springs Racers, her bodyguard apparently didn't share the same sentiment. 
The attraction is located in Cars Land at Disney California Adventure Park. Radiator Springs Racers takes inspiration from the 2006 Disney/Pixar movie Cars, which came out the same year Swift released her first single, "Tim McGraw." 
According to Disneyland, the thrill ride has a 40-inch height requirement and includes small drops, loud noises, and dark areas. In a faux-race, the cars "zip over hills, zoom around high-banked turns, and cruise down camelback straightaways past spectacular red-rock formations." 
The singer is set to perform at Disney World in April 2023 
Taylor Swift might be an adrenaline junkie, but the singer-songwriter is a proven workaholic. In 2020, amid the COVID-19 shutdowns, Swift released two studio albums: Folklore and Evermore. In 2021, she stayed busy re-recording her 2008 studio album, Fearless, and 2012's Red, which became known as Fearless (Taylor's Version) and Red (Taylor's Version). And in October 2022, the singer released new music in her 10th studio album, Midnights. 
It seems Swift is always in the studio, but that doesn't mean she doesn't find time for fans. In March 2023, the "I Knew You Were Trouble" will kick off The Eras Tour, including 52 shows. According to Mouse Trap News, Swift's tour will also include a performance in April in the Magic Kingdom at Walt Disney World as part of the theme park's Castle Concert Series. 
Swift's opening show is set to commence on March 17 in Glendale, Arizona, and the tour's final performance will happen on August 9 in Inglewood, California.
We hope Swift finds time to hop on some rides at Disney World.