Fans React to Loss of Restaurateur, Model, and Lifestyle Guru, B. Smith, Who Died From Early On-Set Alzheimer's
Barbara Elaine Smith — known as B. Smith — died peacefully in her Long Island, New York home on Feb 22 after enduring early-onset Alzheimer's disease. The celebrated restauranteur, model, and lifestyle guru was just 70 years old. Her husband, Dan Gasby, shared the news, which triggered a slew of fan reactions.
Who is B. Smith and what is she known for?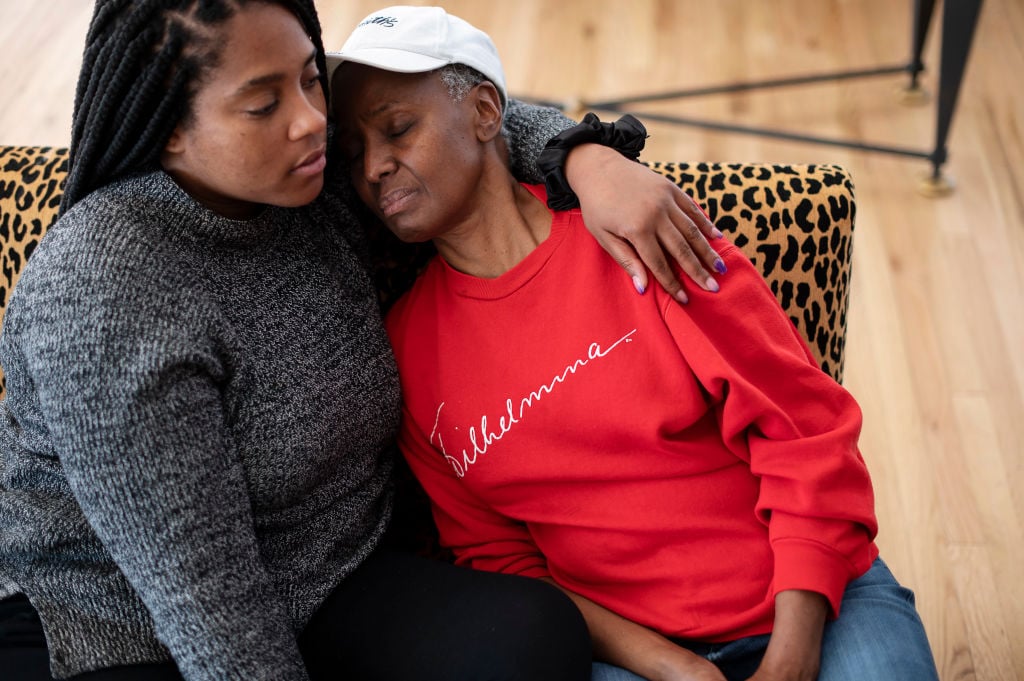 Pittsburgh, Pennsylvania native, B. Smith, was a former model and entrepreneur who became a restauranteur with a chain of restaurants in New York and Washington, D.C.
Smith, who appeared in numerous magazine covers, was lauded as one of the first prominent black models. The three-time cookbook author documented her Alzheimer's journey upon diagnosis along with her husband, Dan Gasby, in the 2016 memoir, Before I Forget: Love, Hope, Help, and Acceptance in Our Fight Against Alzheimer's.
As a nationally syndicated talk show host of "B. Smith With Style" in the '90s, Smith then ventured into the world of home goods with the "first line by an African-American woman" sold in Bed Bath & Beyond nationwide.
In 2014, Smith revealed her early-onset Alzheimer's disease diagnosis at the age of 64.
"I'm going to do my best to make it work out for me, and for as many people that I can possibly help, too," she said at the time.
Smith later revealed she first realized something wasn't quite right after she forgot the name of an ingredient during a cooking segment on Today.
"I felt like this was something very different that had never happened to me," Smith said at the time. "And so while I was thinking, 'OK, what am I going to do about this?' I kept trying to figure out what to do."
The early warning sign prompted Smith to seek medical advice, in which the diagnosis was eventually made.
Dan Gasby posted the news on his Instagram account and fans have mixed feelings
Smith's husband of over 20 years, Dan Gasby, posted the news on his Instagram account early on Feb. 23.
"It is with great sadness that my daughter Dana and I announce the passing of my wife, Barbara Elaine Smith. B. died peacefully Saturday, February 22, 2020, at 10:50 pm, of Early-Onset Alzheimer's Disease in our home in Long Island, New York. She was 70," he said.
He continued: "Thank you to Dr. Sam Gandy, East End Hospice and additional caregivers who helped us make B. comfortable in her final days. Thank you to all the friends and fans who supported B. and our family during her journey. Thank you to everyone for respecting our privacy during this agonizing time. Heaven is shining even brighter now that it is graced with B.'s dazzling and unforgettable smile."
"I guess you and your mistress can finally celebrate while splitting her fortune. She deserved better," one fan commented on Gasby's post. Others followed suit.
On Twitter, many more poured out their sympathy and condolences.
"This is so sad… I had the pleasure of meeting her & her husband when we had them on our show years ago. What a beautiful, kind & gentle spirit. She will be missed but I'm happy she's no longer in pain here on earth," this fan tweeted.
"Oh my gosh. I loved her and her work. My family had a home in Sag Harbor and I saw the evidence of the grace she gave to the world. May she know only love on her journey Home. Peace to all who love her," another said.
"Met her at her restaurant a few times, and she was so gracious. She was a welcome sight in Manhattan's restaurant scene. Thank you, B. Smith, for all you did," this fan added.
Clearly Smith will be missed by many, but it didn't stop some from commenting further on the controversy between Smith, Gasby, and his girlfriend, Alex Lerner.
B. Smith and Dan Gasby had a controversial marriage over recent years
Sometime after Smith's Alzheimer's diagnosis, Gasby sparked national outrage by acknowledging a relationship with another woman, Alex Lerner, who moved into the home he shared with Smith.
Lerner, a divorced mom of three, met Gasby while co-hosting a radio show together. She moved in with Gasby as he remained caregiver to Smith through her final days.
"So damn disrespectful. I pray she rest in heaven. I also pray her will was so iron-clad you leave with what you came with," one person commented on a July 2019 photo of Lerner and Smith together.
Prior to that, Gasby posted a photo of the three of them in which he captioned, "Welcoming in 2019 with B Alex & Me! So kind of people who understand "till death do you part!" Doesn't mean cloistering yourself like a monk or living as a casualty of #alzheimers." He turned comments off.
During a 2019 appearance on The View, Gasby claimed it was Smith who encouraged him to move on, despite criticism.
"When we got the diagnosis at Mount Sinai … she stopped me, put her hand on my arm and … she said to me, 'I want you to go on,' " Gasby said at the time. "I'm not doing anything we didn't discuss. … I could have easily placed her into a facility and I would not do that. This notion of vows, I'm keeping my vows…Vows are to protect, to care for."
Whatever your views on Gasby and Lerner, may the one and only B. Smith be remembered for the incredible gifts she offered everyone who knew and loved her.