Fans React to New August Alsina Song, 'Entanglements' and its Sharp Lyrics
Ever the artist, August Alsina surprised fans with a single called 'Entanglements.'
Artist August Alsina set off an internet firestorm when he talked about his love affair with Jada Pinkett Smith. The story grew beyond the gossip blogs and social media, and became fodder for multiple news outlets and people's personal conversations.
Some raised an eyebrow about Will Smith and his wife's marriage, and others wondered about Alsina's motivations. After Pinkett Smith addressed it, she made the situation go viral again by using the word "entanglement." Now, Alsina is flipping the term on its head.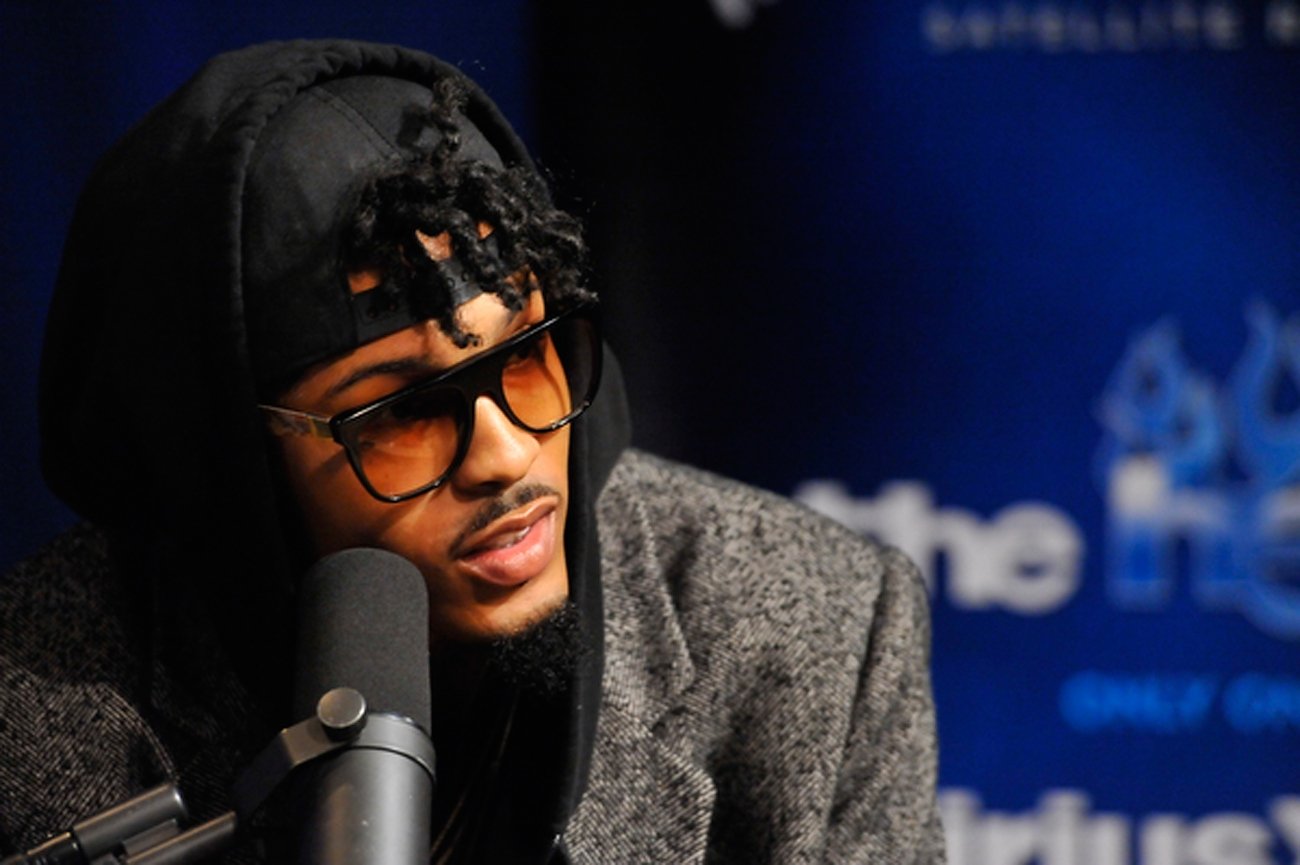 Jada Pinkett Smith hit 'Red Table Talk' over August Alsina
As you probably know, August Alsina did an interview with Angela Yee where he discussed his life, music, family, and romance with Pinkett Smith. He said he was in love with her, and mentioned that Will Smith knew about it.
Pinkett Smith brought herself to the red table in an episode that aired on July 10, and she was seated across from her hubby. She admitted that during a breakup period in their marriage, she engaged in an "entanglement" with August Alsina.
Will corrected her by calling it a "relationship." At one point, he said he would get her back, to which Pinkett Smith, "You already have."
The Facebook Watch video now has 33 million views, and everyone zeroed in on the word "entanglement." After it aired, Alsina did an interview with Vulture and stated he didn't see the show, but people in his circle let him know about the word taking on a life of its own.
He agreed with Pinkett Smith.
I don't know why that word is such an issue. I would agree [with Jada]. If you look up the definition of "entanglement," it is a complex and difficult relationship. It was exactly that. I think it's just the language that probably stuck out to people. But I definitely have to agree with it being an entanglement. It definitely was something complicated, a complicated dynamic.
Alsina drops new 'Entanglements' song
On July 18, Alsina made an announcement early in the day that he planned to premiere a new bop: "Entanglements." Got that? It dropped at midnight EST on July 19 on YouTube and all streaming platforms.
The first few lyrics say: "The definition of entanglement/is when you tangle in the sheets/ I know we don't call it a relationship/but you still f**kin' with me."
Elsewhere in the song, Alsina sings, "You left your man to f**k with me just to get him back," which sounds like a shot at Pinkett Smith's conversation with her husband.
All these lines and the bars from Rick Ross are being quoted all over Twitter, including this one from Rozay: "Shawty leaning on my shoulder/ got her questioning my WILLpower/ JADED by her beauty/ but her reputation real solid."
It seems that every lyric is a direct reference to Alsina's version of events and Pinkett's Red Table Talk discussion. But people are really digging it.
Fans react to 'Entanglements' track
Alsina jumped right on the wave, and within the first hour of its release, "Entanglements" was trending on Twitter. There is one group of fans who really like the song and another who believes it's messy and disrespectful to Will Smith, but many have it on repeat.
One fan tweeted, "Rick Ross bodied his Entanglements verse the word play was pure comedy." Another wrote, "August releasing a song called entanglements is such a powerful marketing move lmao I'm screaming." Someone else joked, "Jada waiting for Will to fall asleep in the bathroom so she can hear Entanglements."
Instagram lit up too, but the comment section on Alsina's account was mostly supportive.
Some fans called him "childish" and "petty" but accompanied their words with laughing emojis. Others said they like the song and don't see a problem with him making money off the word. "It's actually a good song though," commented one fan, and another added "It is I like it. He's very talented."
The single is streaming now but it's unclear if it will be added to Alsina's new album, The Product III: stateofEMERGEncy.