Fans Really Want Sarah Michelle Gellar on 'American Horror Story' Soon
There aren't a ton of actors that have left as big of a mark on pop culture as Sarah Michelle Gellar has. Buffy The Vampire Slayer is still watched to this day, teaching each new generation about the horrors of adolescence and the importance of a wooden stick when patrolling graveyards. And with such an iconic role under her belt, it's no wonder that Gellar is on people's minds when it comes to other popular shows. And fans of American Horror Story are dying to see Gellar on the anthology series. 
Fans are expressing their desire to see the former 'Buffy' lead on 'American Horror Story'
On Feb. 25, a day before American Horror Story's creator Ryan Murphy released Season 10's cast list, Reddit user u/eCoop posted their own call for Gellar to join the show. "Dear Ryan Murphy, Please Get Sarah Michelle Gellar Already!" they titled their thread. "I've said this so many times before, but she would be so perfect as the next female lead in AHS," they wrote. 
The user even put a plot point out into the universe for how Gellar could fit in. "Imagining her and Emma Roberts up against each other would be so iconic!" they wrote. "Her range from Buffy to Cruel Intentions is [sic] truly next level." Later in the thread, they even pointed out that Roberts and Gellar could play family members. "I was always praying shed show up playing Chanel's sister or aunt or something," they wrote. 
Fans in the thread were also positive about this fan-casting. User u/ttellapttam wrote, "SMG in AHS would make my Buffy-loving gay heart scream." And another wrote "Please, someone, somehow, make this happen. I love her!"
Ryan Murphy has already expressed interest in having Gellar on the show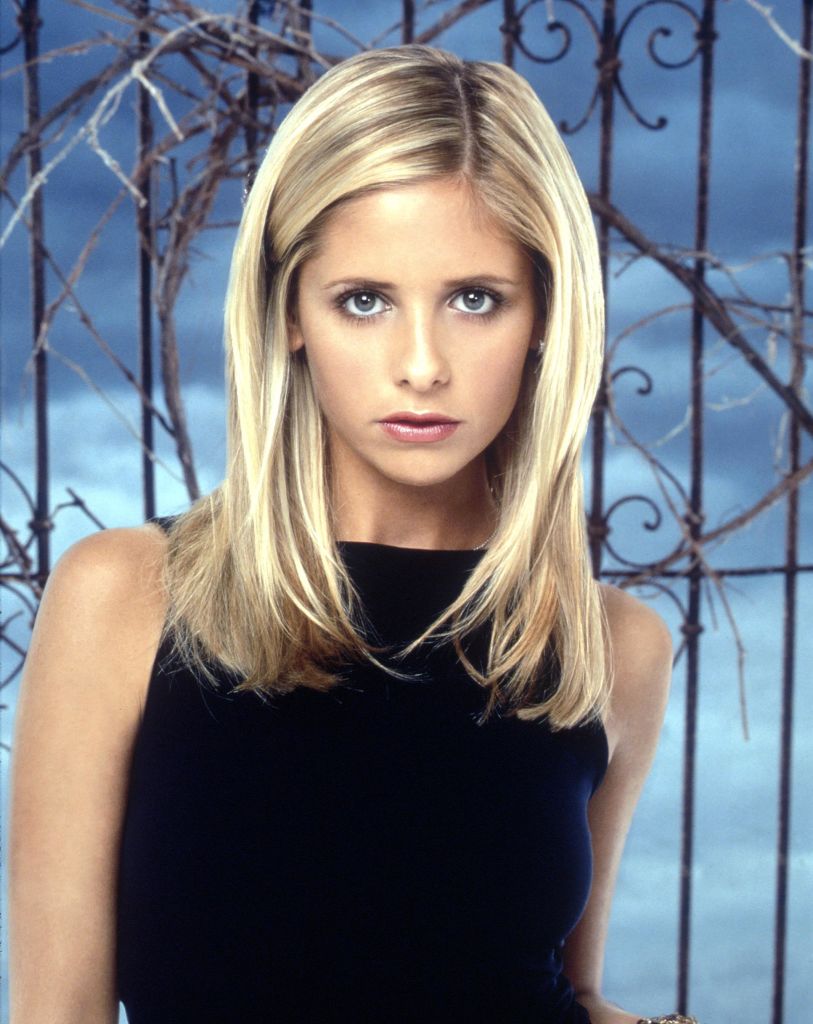 While this seems kind of out of the blue, both Murphy and Gellar have talked about her being on the show before. On Feb. 6, 2012, they both appeared as guests on Watch What Happens Live with Andy Cohen and a caller asked Murphy if Gellar would ever be on Glee, which was midway through its third season at the time. "You know I love Sarah. I've tried to work with Sarah for years as she can attest," Murphy said. "So I would do anything with Sarah, I would love to have her come on [Glee]."
Gellar also shared how she had visited the set of Glee but her small walk-on role was cut. But Murphy shared how much he wanted Gellar to come on his other show instead. "I want Sarah to come on American Horror, and do a one-episode thing," he said. "That I would write for her something glamorous, sexy." At this point, American Horror Story: Asylum hadn't come out yet.
What did Gellar say in response? Well, she seemed down at the time, but on Andy Cohen's show again on Oct. 7, 2015, she wasn't as sure. "I love Ryan. I think I'd have to stay up too late to be on that show," Gellar said about coming on American Horror Story. "No, they shoot late at night… Ryan tells me, they shoot way past my bedtime, but you never know."
Gellar is very familiar with the horror genre already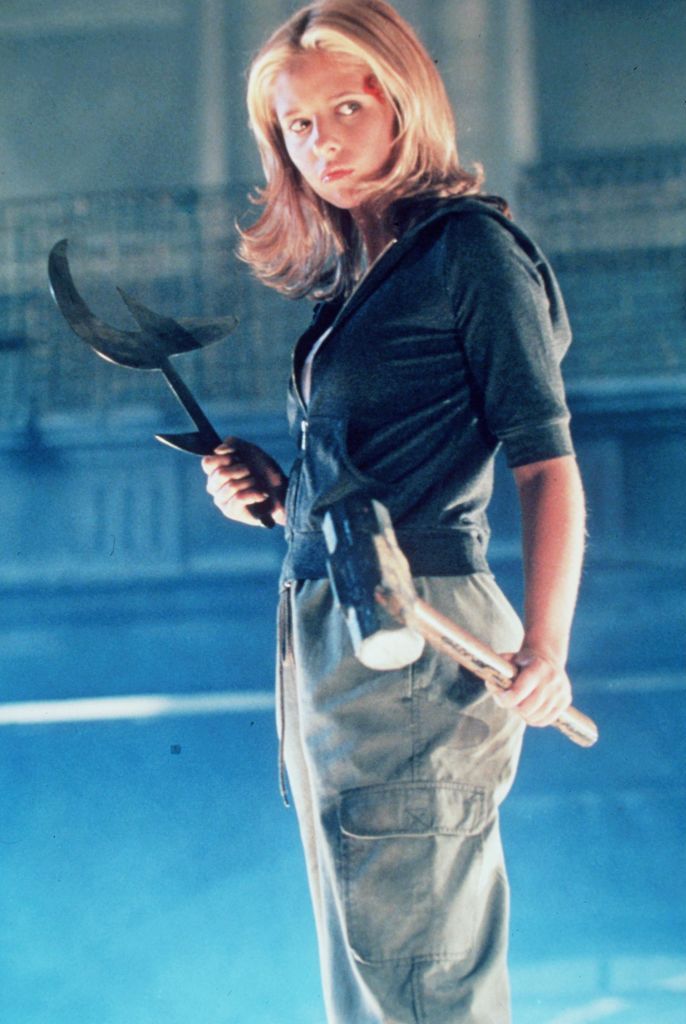 While there are ways around Gellar's sleep-schedule if they really wanted her on the show, it all depends on if the stars align for the guest-appearance. It certainly wouldn't be the first horror project Gellar's worked on.
Buffy The Vampire Slayer, which ran for seven seasons, can be considered under the realm of spooky and supernatural. And Gellar was a lead in I Know What You Did Last Summer in 1997, which is where she met her future husband Freddie Prinze Jr. She played Sorority member Cici Cooper in Scream 2 and had a lead role in 2004's The Grudge and its sequel. 
While it might not be in the cards for Gellar to show up in Season 10 of American Horror Story, there are three more seasons after that, so who knows. Especially if they do vampires again, it could be a fun twist.