Fans Say Blake Shelton and Gwen Stefani Look Like 2 People Falling In Love 'For the First Time'
Even though the singers have been together for years, fans feel like Blake Shelton and Gwen Stefani are newly in love for this reason.
Blake Shelton and Gwen Stefani are one of the most popular couples in music. The country music king and the pop princess have been dating for years, and fans have become obsessed with their super-sweet relationship.
While both have been married before, it truly seems like this time, it is for real. And Shelton and Stefani continue to prove their devotion to each other with public displays of affection, like their brand-new music video, "Nobody But You." 
When did Gwen Stefani and Blake Shelton start dating?
It all started in 2014 when Shelton and Stefani first met on the set of the singing competition show The Voice. Both Shelton and Stefani were hired as coaches on the show and quickly figured that they had several things in common.
First, they both shared a deep love of music. Secondly, both Shelton and Stefani were going through periods of trouble in their marriages. Shelton's marriage to Miranda Lambert was breaking down just as Stefani's longtime union to Gavin Rossdale was dissolving.
Stefani and Shelton became very close, and in 2015, rumors started swirling that the two were dating. Later that year, the pair were spotted holding hands and getting cozy, seemingly confirming that they were dating.
By early 2016, everyone knew that they were a couple, and soon, Stefani and Shelton were on magazine covers all over the world. Ever since, the two have been inseparable, working together, living together, and reportedly, considering an engagement.
Stefani has raved about Shelton, claiming that their love feels "pure" and that the country crooner is her best friend. 
Fans are loving Gwen Stefani and Blake Shelton's new music video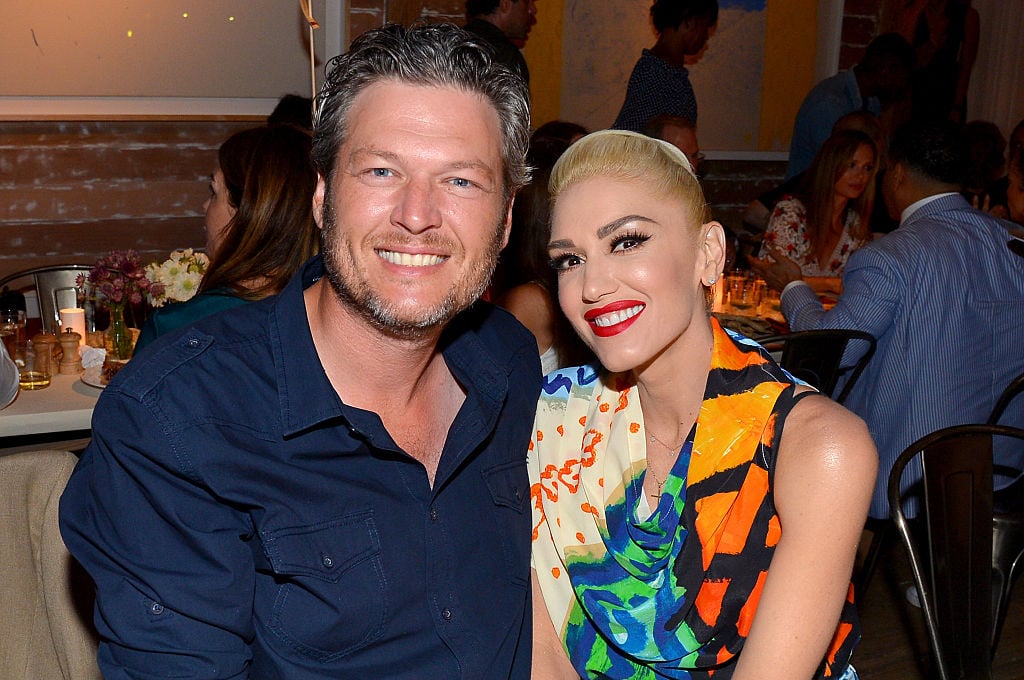 In mid-January, Shelton and Stefani released the music video for their highly-anticipated duet, "Nobody But You." The video offered fans the unique opportunity to see the couple enjoying intimate moments together — from snuggle sessions with their dog to glam joint performances, the two filmed a lot of heartwarming moments just for the video.
The video even shows clips of a house being built, indicating that Shelton and Stefani want their fans to know how serious they are about each other.
One critic even wrote, in a detailed review of the video, that Stefani and Shelton seem like "two teenagers experiencing love for the first time." That might be why so many fans have become so deeply invested in their relationship. They can sense the love between the pair and appreciate how infatuated with each other they seem, in spite of the fact that they have both experienced several past relationships. 
When will Blake Shelton and Gwen Stefani get married?
They have been dating for four years, but still haven't gotten engaged or married. Still, sources say that marriage is definitely in the works and that both Stefani and Shelton are planning to get married in the future.
For now, it could be just a matter of timing. Stefani has three boys and is probably waiting for everything to line up before officially tying the knot. Also, since both of them have been married before, they probably aren't in a huge rush to walk down the aisle and don't feel any need to prove anything to anyone. 
Fans will definitely be on high alert this year since it seems as though an engagement would be the perfect way to celebrate Stefani and Shelton's five-year anniversary. If their recent, revealing music video is any indication, Stefani and Shelton might even treat their fans to an intimate look at the wedding ceremony with another sweet video.