Fans Slam Rihanna For Drinking Out of a Champagne Glass Before She Had Her Baby
Before she had her baby with A$AP Rocky, fans criticized singer Rihanna for drinking a bubbly amber liquid out of a champagne glass while visibly pregnant.
Rihanna just gave birth to her first baby with A$AP Rocky, but some fans are criticizing the singer for her actions while she was still pregnant. Fans reacted after Rihanna shared a video on Instagram that showed her drinking a bubbly amber liquid from a champagne glass while sporting a visible baby bump. Here are the details of the video and what fans are saying about it.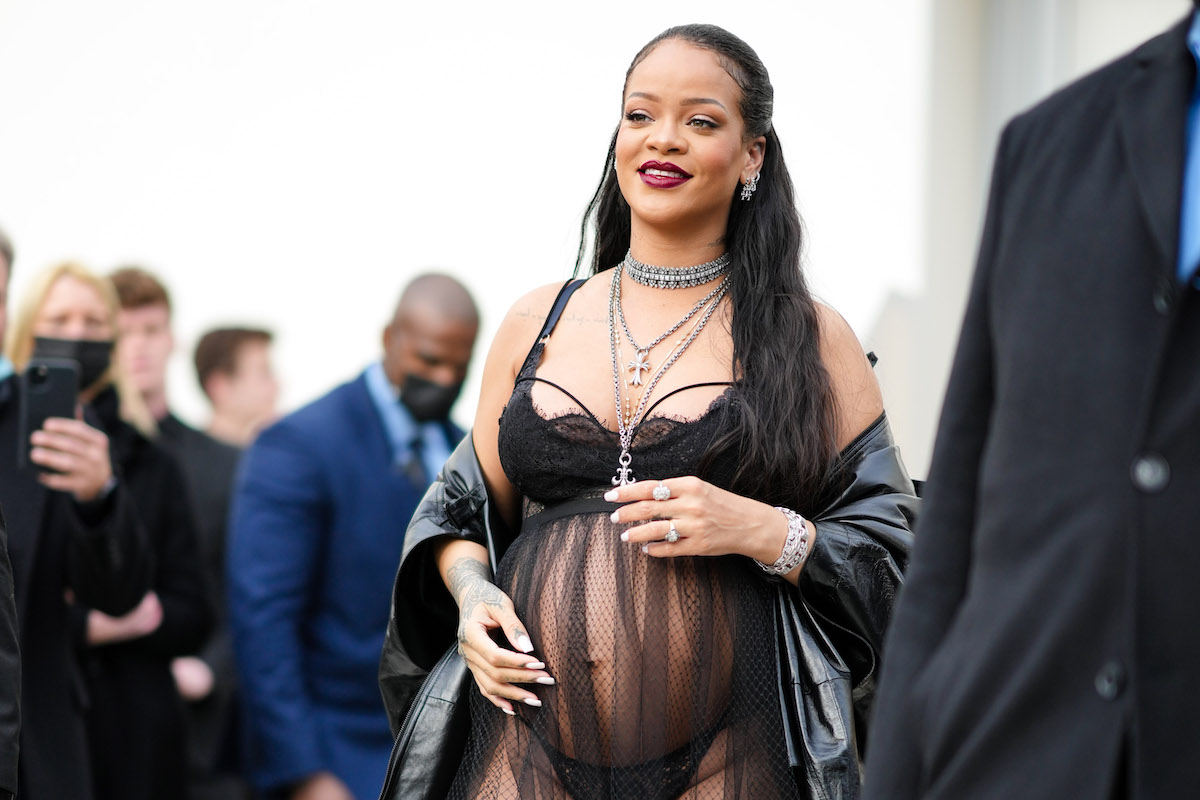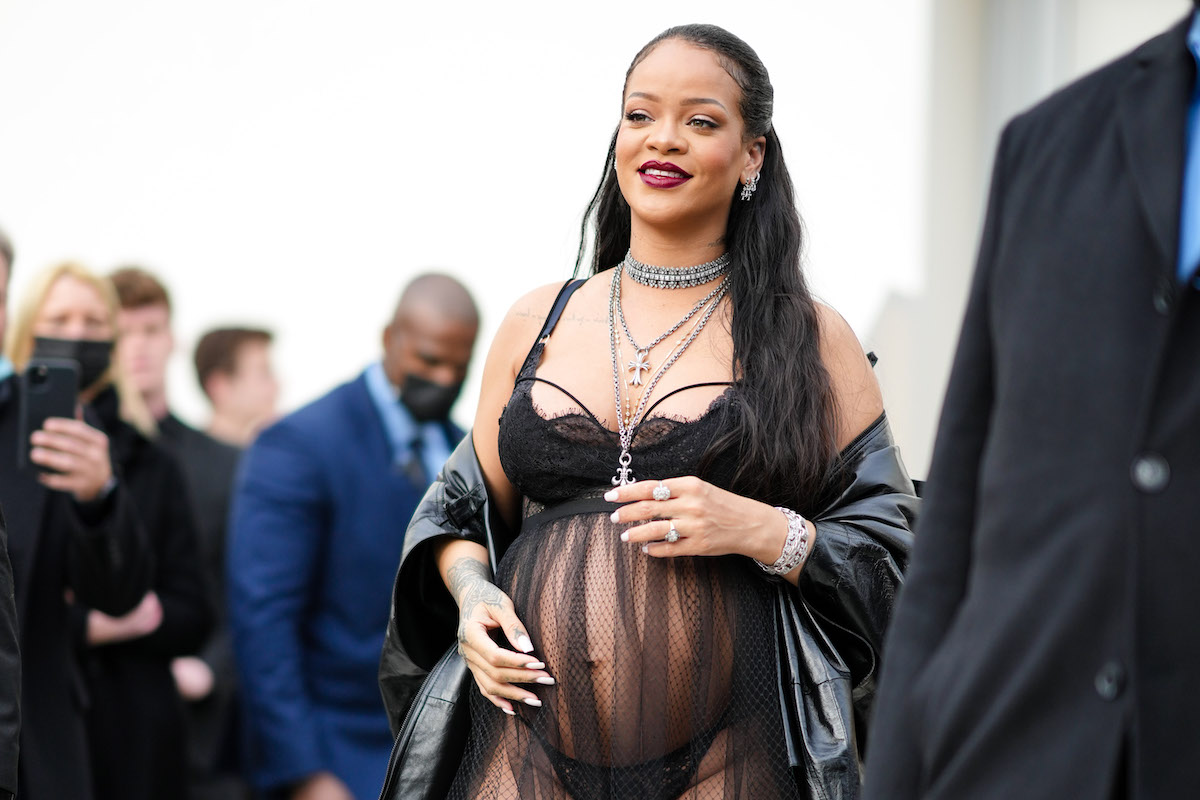 Rihanna recently gave birth to her first baby with A$AP Rocky
On May 19, People reported that 34-year-old singer Rihanna gave birth to her first child with 33-year-old rapper A$AP Rocky. The publication said that "a source close to the couple" confirmed that they were at home in Los Angeles with the baby. 
"Rihanna is doing well. They are very excited to be parents," the insider said. "Rihanna is already a wonderful mom."
News of the "Diamonds" singer's pregnancy broke on Jan. 31, when TMZ published pictures of Rihanna and A$AP Rocky taking a snowy stroll through Harlem, New York. The singer debuted her baby bump beneath a puffy pink coat and adorned her bare stomach with a large gold cross on an ornate chain. The couple was affectionate and smiling in the photos.
Rihanna shared a video of herself drinking from a champagne glass before she had her baby
On May 7, Rihanna shared an Instagram video that elicited a strong reaction from fans. In the 23-second clip, the singer stood in a luxurious bathroom wearing a blue silk bra, gold necklaces, and a towel wrapped around her hair. 
The Barbadian singer applied her Fenty Skin Cookies N Clean face mask as a soundbite of a man speaking played in the background. "All I'm saying is, there are women all over the place that watch serial killer documentaries for fun and literally fall asleep to true crime murder podcasts because it helps them to relax," the man's voice said. "The concept of murder helps them to relax! And you wanna play with her feelings? Ha!"
Rihanna applied cucumber slices to her eyes, rubbed lotion on her arms and baby bump, and laughed along with the soundbite. She also poured a liquid from a bottle into a champagne glass and drank from it. 
"and that's on self care bih 🧖🏿‍♀️" she captioned the post. 
Fans slammed the pregnant singer for drinking out of a champagne glass 
Most of Rihanna's fans loved the funny video, but some were offended by her drinking out of a champagne glass while sporting a visible baby bump. Taking a closer look, the bottle Rihanna poured from is clearly labeled as Ginger Ale, so she was not drinking alcohol in the video. But some fans still didn't like the implication of the champagne glass. They sounded off in the comments section of the "What's My Name" singer's post. 
"It's the ginger ale in the champagne glass for me😩 I had to rewatch like 3 times like 'Girl that bess be sparkling water!!' 😭" one fan wrote, to which another fan replied, "Exactly my thoughts. I love riri but this post is not okay. Why would anybody pretend to drink alcohol while being pregnant is literally beyond me."
Another fan responded, "Yes she's drinking a non-alcoholic drink but why drink it from a champagne glass? And make it look like alcohol? Even though it's not. Why not just drink it from a regular glass? lol."
Others defended the singer, pointing out that Rihanna wasn't even drinking alcohol in the video. "Why are you here arguing about drinking alcohol in pregnancy, when Rih is drinking ginger ale, a non-alcoholic beverage," one fan wrote. "Y'all love to taint everything."
"You can drink non alcoholic [sic] drinks from containers usually meant for alcohol. I do it all the time, drink orange juice from a champagne glass, soda from a glass beer mug, smoothies in a daiquiri glass, etc," another fan wrote before suggesting that Rihanna was "treating herself" by using the champagne glass. "It just heightens the experience, like I'm treating myself even though it's really just a regular beverage. I don't think she's pretending to drink, it's just a 'treat yourself' kind of thing."