Fans Still Can't Get Over Harry Styles' Muse for 'Carolina,' off of His First Album
This summer, Harry Styles was supposed to have his second tour to commemorate his second album, Fine Line. While that was postponed, he's never too far off from the public's consciousness, being that he's Harry Styles and all. Despite his last album being over 6-months old at this point, fans are still talking about the songs and what they mean. And one of his most popular songs, "Carolina," from his first album is still something fans bring up often. More specifically, they love pointing out the subject of the song who only met Styles once (reportedly).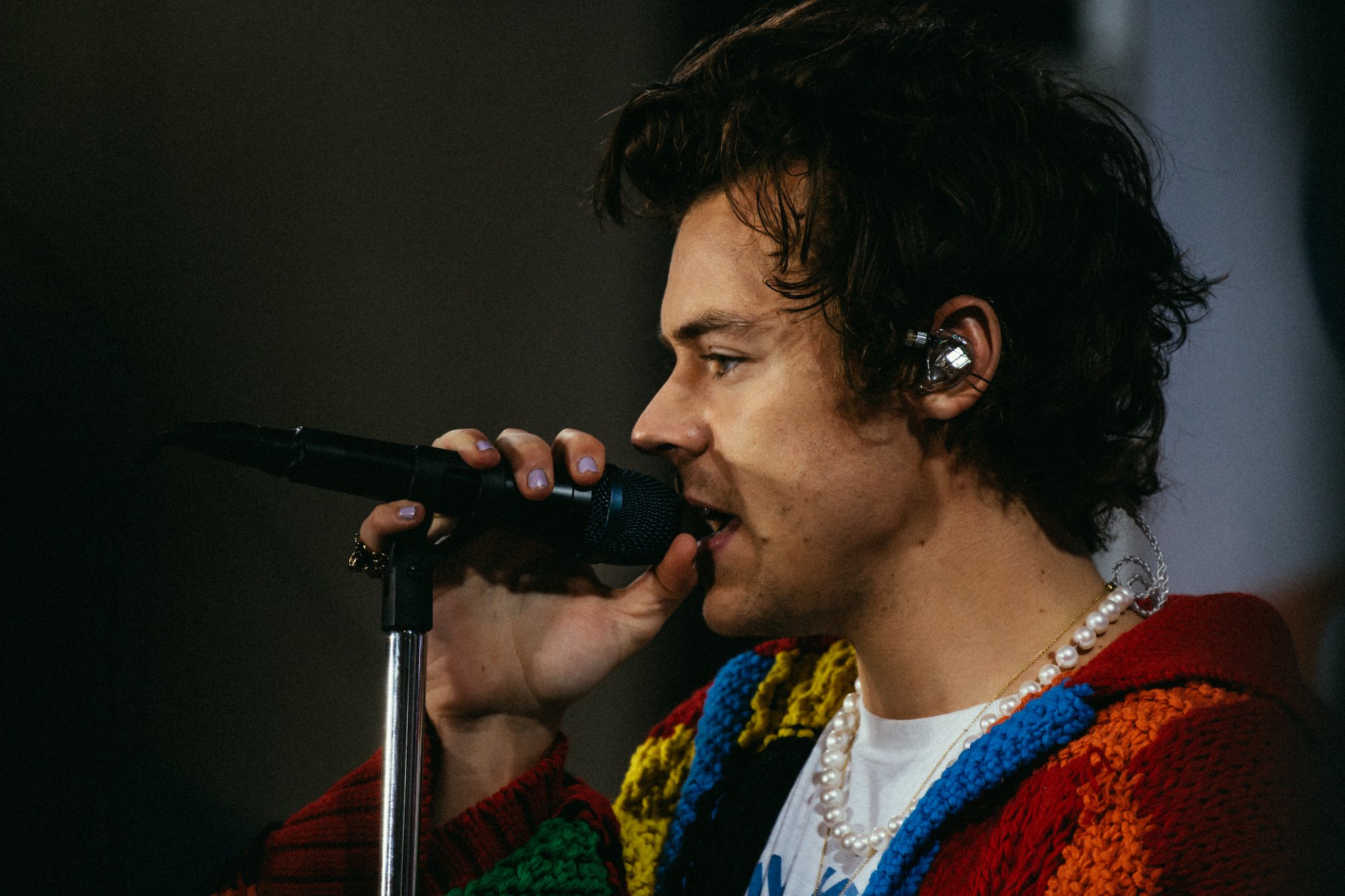 The song 'Carolina' is one of the most dance-worthy tracks on his debut album
Harry Styles was a pretty eclectic album when it comes to tone. It really gave off retro vibes all around. It highlighted the fact that Styles was clearly influenced by the rock 'n rollers of the '60s and '70s. And "Carolina" is one of the more fun songs, and it's basically just 3 minutes and 10 seconds of Styles gushing about "Townes," the girl the song is about. 
"It was the little bit of fun we had been wanting but didn't have," Styles said in his Behind The Album mini-documentary, according to Rolling Stone. They reported it was the last song on the album they wrote, and he names the actual person it's about.
She never saw herself as a West Coaster (Woo, oh yeah)

Moved all the way 'cause her grandma told her: (Woo, oh yeah)

"Townes, better swim before you drown" (Woo, oh yeah)
According to The Daily Mail, the girl he went on a date with only once and wrote about is Townes Adair Jones. They were allegedly set up on a blind date thanks to her sister, former Disney Channel actor Gilland Jones. And the title of the song is "Carolina" because the Joneses are from South Carolina. 
What did the subject of 'Carolina' think of her name being in the song?
Styles was on BBC 1 Radio when he was doing press for the first album and revealed how he found out that Townes knew of the song. 
"Their dad watches the Today show and he, like, left her a voicemail saying, 'Uh, I think he just sang a song about you on the TV,'" he said. In the Behind The Album doc, he also shared that, "her name's in it, so I'm a bit f*cked with that one." Basically, he knew she'd find out eventually. 
The Daily Mail also reported that a friend or source close to Jones said the blind date went well (of course) and it was "sort of a natural thing, they really hit it off." They also said that Jones was "still spinning over it, it was a shock, such a surprise," that Styles wrote a song about her. 
Fans, to this day, are still amazed at the 'impact' the muse of 'Carolina' had on Styles
Styles' fans always like to talk about his music, of course, and when "Carolina" comes up, they can't get over the effect she had on the singer. 
"But like the impact Townes had on Harry," one Twitter user wrote. "does anyone just wonder why townes and harry didn't continue to date im so curious," another wrote. And the list goes on. 
It is a really flattering song to have written about you. Again, he's basically just going on about how he couldn't get her off of his mind, how she's "such a good girl" and "feels so good."
How could you ever turn her down? (Down, down, down, down)

There's not a drink that I think could sink her (Sink her)

How would I tell her that she's all I think about? (Think about)
If you could pick the kind of song someone wrote about you, this is certainly better than a break-up song.