Fans Think Britney Spears' Post About Her Sons' Birthdays Is 'Heartbreaking' Due to Her Custody Arrangement
Britney Spears is getting a ton of attention thanks to her conservatorship and the #FreeBritney movement. And she's posted plenty of Instagram posts that are starting to worry fans.
Recently, Spears posted about her sons' birthdays. She has two children with Kevin Federline, her ex-husband whom she married in 2004 and divorced in 2006. Now, fans think Spears' post about her kids is truly upsetting given her custody arrangement.
Britney Spears' ex-husband, Kevin Federline, got custody of their 2 children in 2007
Spears absolutely adores her sons, Jayden James Federline, 14, and Sean Preston Federline, 15. But she's had trouble over the years when it comes to keeping custody. Back in 2007, Today reported that Spears lost custody of her kids to Federline.
According to the publication, the judge said her party lifestyle was unsuitable for raising her sons. He noted that Spears' "habitual, frequent and continuous use of controlled substances and alcohol" was particularly problematic, and he also ordered her to undergo drug and alcohol testing twice per week. Prior to this incident, Spears was also ordered to meet with a "parenting coach." The coach would then report Spears' parenting skills back to the court.
At the time, Spears' sons were just 1 and 2 years old. But divorce lawyer Connolly Oyler believed Spears could get it together. "If she picks a good counselor and gets a different set of friends, there's a good chance she can turn things around," he said.
Spears' custody arrangement was altered once again in 2019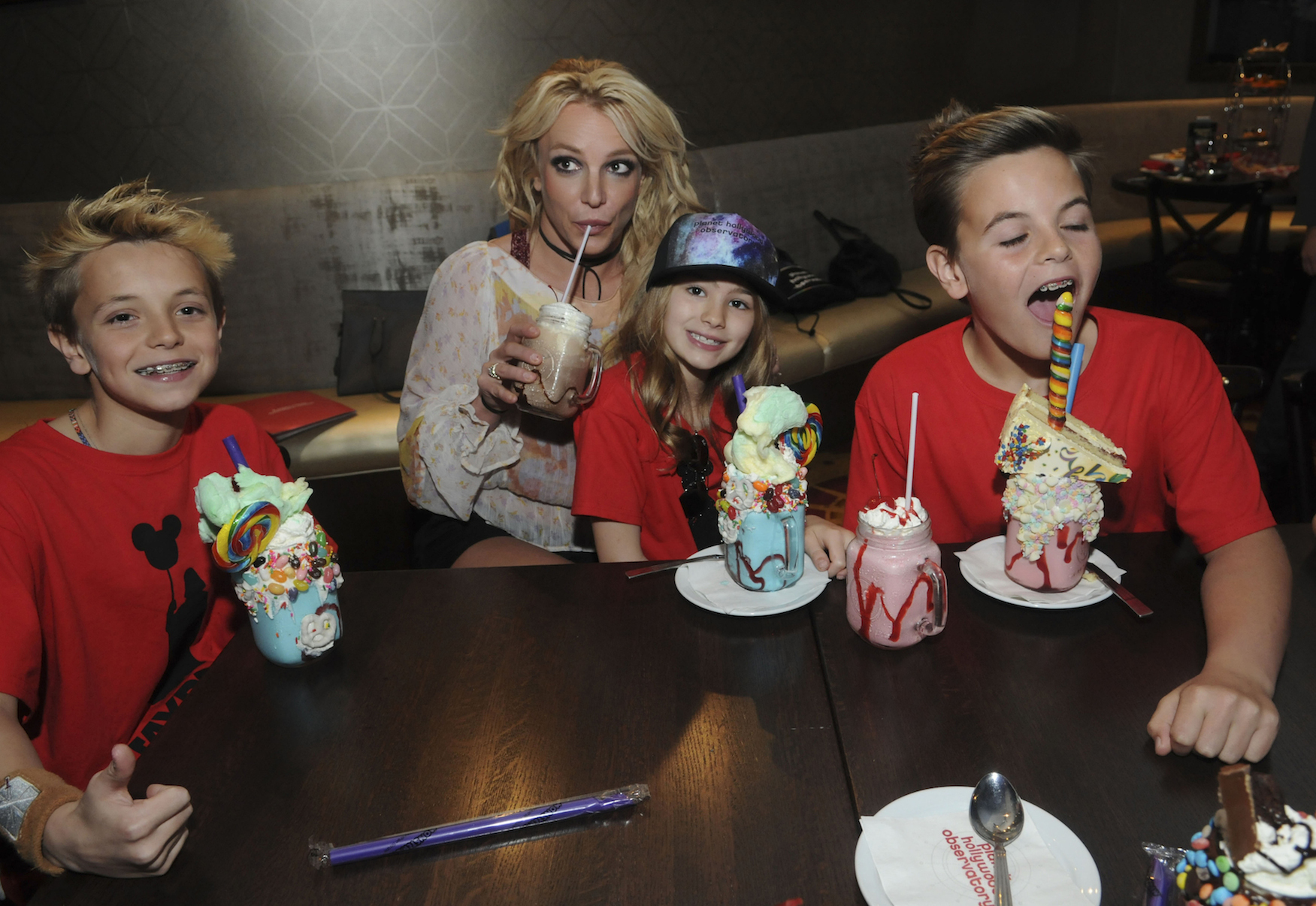 A lot happened for Spears and Federline's family between 2007 and 2019. While Federline was initially granted custody, they were later able to go forth with a 50/50 custody agreement. However, by September 2019, everything changed again.
According to Fox News, the arrangement was altered in 2019 so that Spears would get 30% custody of her kids while Federline would get 70%. It seems issues regarding Spears' father are to blame. One of Spears' sons said Spears' father was physically abusive toward him, resulting in custody changes and a strain in the family as a whole.
Spears, of course, wasn't happy with the new 70/30 arrangement. "Britney hasn't been spending time with her dad, and very much remains angry that she doesn't have the boys as much as she did in the past," an insider told Us Weekly.
The altered custody arrangement also caused Spears to not have her sons for Christmas in 2019. Spears' time with her sons fell on Dec. 24, and Federline had them for the remainder of the week.
Fans think Spears' latest Instagram post about her sons is 'heartbreaking'
RELATED: Cher Said Britney Spears Is Being Used as a 'Cash Cow': 'Does Anyone Who's Making Money Off Her Being Sick Want Her Well?'
Given what's known about Spears' custody situation with her sons, fans think her post she added to Instagram on Sept. 11 is particularly sad. She added a picture of flowers in a cloud with the caption, "My two lil men's birthdays are this week. You guys are getting older and so big and are waaay cooler than me!!!!! I love you both to the moon and back ….. and I hope all of your b-day wishes come true and more!!!!!"
"This is heartbreaking," one fan commented.
"This makes me feel like she isn't with them or hasn't seen the boys in a while," another posted.
"When was the last time she saw her children?" another questioned.
Many others think Spears doesn't actually run her Instagram account and that's why no photo of her with her boys was posted. But Spears' Instagram keeps stating she's the one posting. Either way, fans are concerned by her online activity — and we're hoping she gets to celebrate with her sons no matter what.
Check out Showbiz Cheat Sheet on Facebook!