Fans Think Gisele Bündchen Had a Lot To Do With Tom Brady Leaving the Patriots
Well, it's official: Tom Brady is leaving the New England Patriots. All around the United States, sports fans are bewildered — and in Massachusetts, they're all crying. But Brady's decision likely wasn't one that was made lightly — he's spent his entire career thus far with the Patriots. And some fans think that Gisele Bündchen played a large role in Brady deciding to leave the team.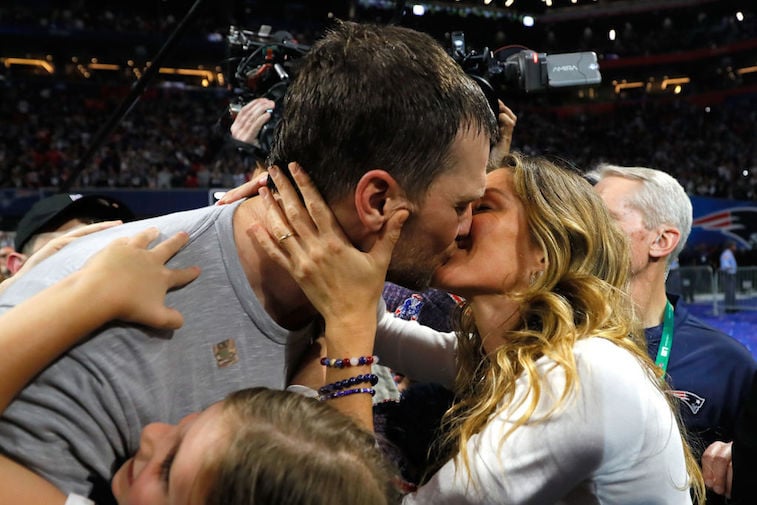 Brady and Bündchen have been married since 2009
These two first met shortly after Brady ended his relationship with actress Bridget Moynahan back in 2006. Things happened quickly for the couple, but they did hit a speed bump when Brady learned that his ex was pregnant with his child. Bündchen stayed with him, though, and these days, they treat Brady and Moynahan's son, John (Jack), like one of their own.
The couple have two kids together, Benjamin and Vivian. Bündchen and the kids have been Brady's biggest supporters, attending every game and cheering fiercely during Brady's Super Bowl runs.
The two seem to have a very equal relationship
Bündchen and Brady appear to have a very equal marriage in terms of their careers and caring for their kids. For years, Bündchen was the world's highest-paid supermodel; she was only recently dethroned by Kendall Jenner. Bündchen has been Brady's biggest fan since the two started dating more than a decade ago, and Brady has appeared at Bündchen's runway shows as well.
The two parent their children very equally, and they live similar lifestyles in terms of eating and working out together. Despite how some people feel about Brady, he and Bündchen have always made a great team.
Fans think Bündchen was the deciding factor in Brady leaving the Patriots
On March 17, Brady made an announcement that shook the sports world in the midst of one of the most news-less sports seasons to exist (due to the COVID-19 outbreak): He was leaving the Patriots Organization. Around the country, people were either happy, shocked, or extremely sad, but some were certain that Gisele had something to do with Brady's departure — and that it might have been her idea.
"Gisele why," someone wrote in all caps in response to Brady's announcement on Twitter. "Gisele I know it's you behind this," another tweet read. "Fu*k off Gisele," another user tweeted. "Tom Brady shaking the table! I thought Gisele told his a*s this was his last season," someone wrote, suggesting that Bündchen was at the forefront of his decisions.
Some disagree that Bündchen would want to leave New England
Despite that some fans think Bündchen is the deciding factor in where Brady goes, others disagree. There have been some rumors about Brady joining the Tampa Bay Buccaneers, but some fans can't fathom the couple moving to Tampa Bay; they don't think Gisele would want to.
"Ain't no [damn] way Tom Brady and Gisele are about to go live in Tampa," one user joked on Twitter. "I'm imagining Tom Brady trying to sell Gisele on the 'football situation' in Tampa Bay while she shows him real estate listings in Los Angeles," someone else tweeted. Brady has not yet announced his future plans, so it's unclear if he's taking his family into consideration. But they're such a team on their own that we wouldn't be surprised if that's the case.